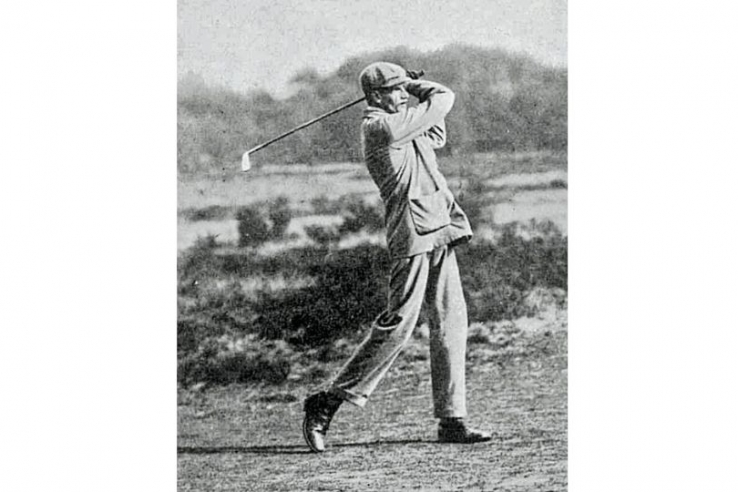 Evalu18
Biography
Golf Architect Hugh Alison was in 1883 to a well off family in Preston, England. An accomplished sportsman, he played both golf and cricket at Oxford. He was a better athlete than a student, never graduating from the prestigious university.
From Unsuccessful Student to Architect
Becoming the Secretary of Stoke Poges GC (now Stoke Park) he would assist H.S.Colt in its construction. Shortly after that, he would help Colt with St. George's Hill and Camberley Heath. His internship was interrupted by the Great War. Alison would pick up where he left off in 1919, joining forces with HS Colt and Alister MacKenzie to form Colt, MacKenzie and Alison. The firm would remain intact until 1923 when MacKenzie would leave, and John Morrison would take his place. Colt took most of the work in Britain while Hugh travelled extensively in the USA and the Far East. A highlight of his time stateside is the esteemed course at Pine Valley.
Lasting Legacy
Despite a portfolio of more than 20 courses stateside it is his design work in Japan for which Hugh Alison is best known. Fugi, Tokyo, Hirono and Kawana would set the benchmark for golf in Japan for decades to come.
A Closer Look
We wish to thank friend of Evalu18 and collaborator, Keith Cutten, for the material for this short biography. For a more detailed account, you can find his book, The Evolution of Golf Course Design. 
Hugh Alison also contributed to HS Colt's book, Some Essay's on Golf Course Architecture. Also, the book Golf Courses: Design, Construction and Upkeep includes a contribution from Alison.
---
Architectural Hallmarks
Hugh Alison ethos was overwhelmingly strategic in design.
Risky shots successfully executed are rewarded with better angles.
Many of his courses would have been considered long and difficult for his time.
Bunkers were often grand in scale, deep and intimidating.
In the 1st Chapter of Golf Course Architecture, CH Alison details the following:
Every green should take full advantage of every natural feature.
Hazards should be placed to provide maximum excitement and minimum of pain to golfers of every handicap.
Holes should not border one another closely.
The surface of putting greens should be undulating without being freakish.
Artificial work must blend in with natural surrounds.
Bunkers should give the maximum impression and thrill to the golfer who is seeking to avoid them.
Bunkers were usually cut into the face of a natural slope or hill.
An easy first hole, two starting-points and a strong finish are primary considerations.
Approaches to greens are as important as the surfaces themselves. Flat approaches should be eliminated. A hollow, ravine, bank, collection of banks, or a small hill are natural features which add interest and variety to the game.
One-shot holes were usually more than 3 but less than 5.
Length was not a primary consideration. In 1920, with the rubber ball and hickory shafts, 6000 yards was considered adequate.
---
Portfolio