Longniddry Golf Club

East Lothian, EH32 0NL, Scotland
Overview
Longniddry Golf Club is a rare mix of woodland and links.
The 6th and 10th green are ancient sites of worship for witches and warlocks!
Herbert Fowler was invited, Harry Colt got the job, but Philip MacKenzie Ross and James Braid made it what it is today.
Course Review

(Click to reveal)

Golf Course Review

Longniddry Golf Club is a links golf course in East Lothian, Scotland which lies beside Seaton Sands and the Longniddry Bents overlooking the Firth of Forth. Longniddry is the closest seaside links course to Edinburgh – just 18 miles east of Edinburgh on the shores of the Firth of Forth with commanding sea views.
Although Longniddry Golf Club was opened for play in 1921, golf was played in the area by Mary Queen of Scots as far back as 1567. The 7th Earl of Wemyss & March bought land at Gosford, Longniddry, to be nearer the golf in East Lothian. Four Earls later, the 11th Earl of Wemyss would commission his own golf course to be built on that land.
Longniddry Golf Club History
In August 1914, it was reported that the Earl of Wemyss had commissioned Herbert Fowler to build a new golf course. The work preparing the course was scheduled to begin that autumn. What wasn't planned for was the outbreak of WW1.
After the war, it would be Harry Colt who would design and build 18 holes for the Earl. The site comprised 150 acres, much of which was covered by trees that were cleared. To this day, the course maintains both a woodland and links feel.
The course opened in 1921 highlighted by the presence of James Braid. 15 years later, in 1936, Mr. Braid would return to advise on changes to the course of which a number were acted upon. Three years later, the course would be used for food production to support the war effort.
Philip MacKenzie Ross redesigned much of the course after WW2 and scrapped two of the original holes nearest the sea. Recently, Donald Steel was called upon to modernise the course with repositioning of many of the bunkers.
The Modern Course
Longniddry Golf Club is a par 68 measuring 6260 yards from the back tees which represents a pure test of golf. There are no par 5's and four par 3's. For better or worse, the two-shot holes make up the bulk of the holes where variety in terms of length, is not a strength.
Read More
Longniddry Golf Club

- Videos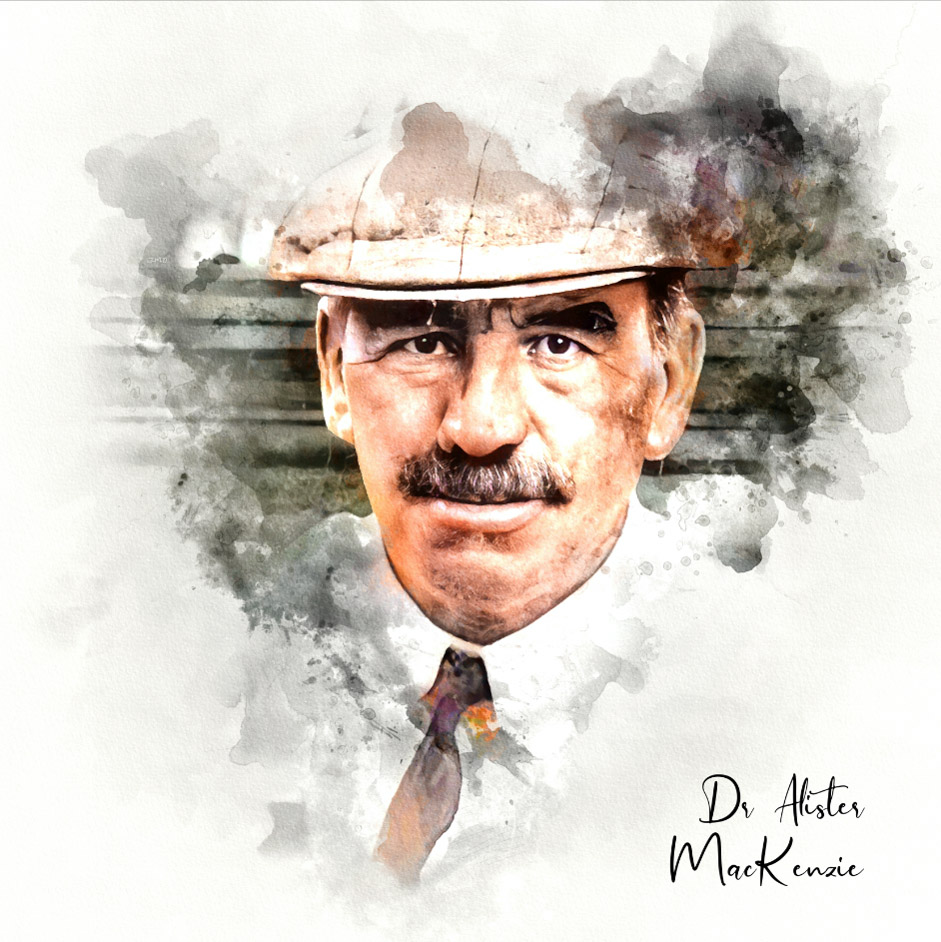 Featured Architect:
MacKenzie, Alister
As taken from his book, Golf Architecture, Alister MacKenzie felt the following were essential: The course, where possible, should be arranged in two loops of nine holes. There should be a large proportion of good two-shot holes and at least four one-shot holes. There should be little walking between...
View Profile