County Sligo Golf Club

County Sligo, F91 Y974, Ireland
Overview
County Sligo Golf Club is not known for its dunes but rather its burn. Winds provide the teeth on this course with its elevated tees and plateau green sites.
Peter Alliss said of the course: "Rosses Point is a gentle sleeping giant and one will marvel at its beauty, it can be a tremendous test for the highest quality player and great fun for the modest player, and stands at the top of great Irish courses."
The club was known as 'Ewing's Club' after a local decorated amateur by the name of Cecil Ewing.
William Butler Yeats regarded Sligo as his childhood home. Many of his poems were inspired by his surroundings, perhaps even the sand dunes at Rosses Point!
Course Review

(Click to reveal)

Golf Course Review

County Sligo Golf Club is found in the seaside village of Rosses Point, County Sligo in the northeast of Ireland not far from Sligo Town and Lough Gill. Rosses Point is found at the entrance to Sligo Harbour from Sligo Bay, it is a promontory also known as An Ros.
Early History
The original 9 hole County Sligo Golf Club was laid out in 1894 by George Combe. In 1906, it was extended to 18 holes by William Campbell.
Harry Colt at County Sligo
By 1927 it was decided to write to Harry Colt and invite him to visit the links and advise on further alterations. Harry Colt arrived on the 27th of June and the course currently played is more or less just as he intended. Harry Colt reversed the direction of the course incorporating only Willie Campbell's 12th and 13th holes into his new layout. The work was complete and ready for play in 1931.
Since then, the two holes have been modified and the 13th is the only hole reminiscent of the original 18 from 1906 and of Willie Campbell vintage.  CH Alison is credited with the bunkering whilst Harry Colt makes claim to the rest of the redesign.
Despite new tees being added to stretch the course from 6,600 yards to 7,259 yards and bunkers modified to maintain the strategic design, County Sligo Golf Club has largely remained true to Colt and Allison's vision. The exception is a new green on the third hole.
County Sligo Golf Club Summary
County Sligo Golf Club is known for its expansiveness and beauty. Despite not having towering dunes there are impressive changes in elevation. The view from the 3rd tee is one such example. The course offers views of Drumcliffe Bay, Sligo, Ox Mountains, Drumcliff Church of Yeat's fame, Ben Bulben, and the Atlantic Ocean.
Read More

County Sligo Golf Club

- Videos




WATCH HIDDEN LINKS CLASSIC OVERVIEW OF COUNTY SLIGO GOLF CLUB
WATCH A FLYOVER OF COUNTY SLIGO GOLF CLUB
ENJOY NO LAYING UP'S VISIT TO COUNTY SLIGO GOLF CLUB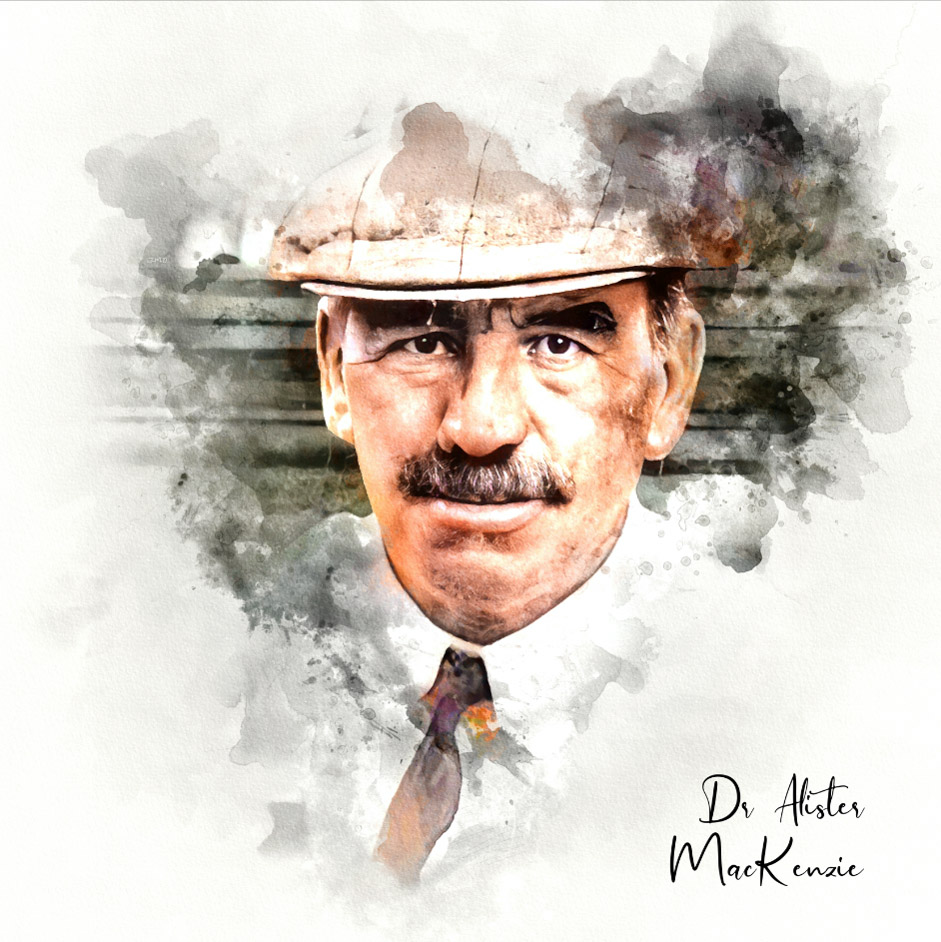 Featured Architect:
MacKenzie, Alister
As taken from his book, Golf Architecture, Alister MacKenzie felt the following were essential: The course, where possible, should be arranged in two loops of nine holes. There should be a large proportion of good two-shot holes and at least four one-shot holes. There should be little walking between...
View Profile