Rosapenna Golf & Hotel Resort

County Donegal, F92 PN73, Ireland
Overview
Even with two outstanding links golf courses and one with Old Tom Morris heritage, Rosapenna was just one step too far for many... That has all changed with the introduction of Tom Doak's St Patricks Links.
Course Review

(Click to reveal)

Golf Course Review

Rosapenna Hotel & Golf Resort has two UK & Ireland Top 100 links golf courses on the northwest coast of Ireland on the wild Atlantic Way. The jewel in the crown is the extraordinary St Patrick's Links that will challenge for the best links in Ireland.
Old Tom Morris Links
The Rosapenna Old Tom Morris Links dates back to 1891 when Old Tom Morris laid out 9 holes while planning a 9-hole course for Lord Leitrim at his Manor House. After completing that task, he was conducted to Rosapenna to be shown the potential site for another new golf links. It was then that the genesis of Rosapenna Old Tom Morris Links began.
Old Tom Morris at Rosapenna
By 1893, it was reported there were 18 holes ready for play. The Belfast Newsletter of May 22, 1893, reported the links were in pristine condition. It appears there was a collaboration with Buncrana, Portrush, and Portsalon to ensure a journey to the North West of Ireland was a 'golfing tour unequaled in any part of the British Islands."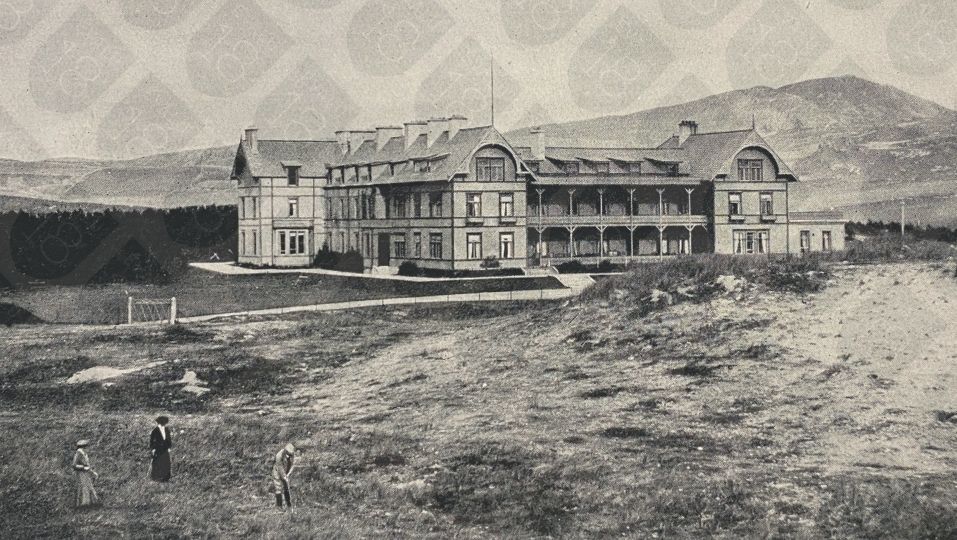 Harry Vardon at Rosapenna
Harry Vardon visited Rosapenna Old Tom Morris Links in 1908 or 1909 and suggested to Earl of Leitrim that improvements could be made. Golf Illustrated reported that one or two alterations were made "and immediately declared that it was one of the best links he had played on."
Harry Colt at Rosapenna
It would all change in 1914 when Harry Colt's reimagined layout would open. In February 1914, it was reported that Harry Colt had laid out a 'new course' and they were 'an improvement on the old, though one or two holes will be missed.' Harry Colt's alteration was so grand, the local newspapers reported a small railway being built to aid with the earthmoving!
Following WW1, The Belfast News-Letter of August 5, 1918, ran an advert that said Harry Colt of Sunningdale, not Old Tom Morris, laid out the golf links six years previous, or 1912. The length of the course after the changes was 6405 yards. It was said that the best bits of the original Rosapenna Old Tom Morris Links remained and the rest had been improved.
The Modern Old Tom Morris Links
In 2005, Pat Ruddy laid out 9 new holes on the low-lying dunes which are now known as the Strand Nine. Just four years later, Eric Iverson would alter both the greens and bunkers. That meant, where there were 18 holes, there were now 27.
Holes 1-9 or Strand Nine
The majority of the new Pat Ruddy/ Eric Iverson holes make up the front nine or Strand Nine of the Rosapenna Old Tom Morris Links.
Holes 10-18 or Valley Nine
The back nine, known as The Valley Nine, are old holes from the original Rosapenna Old Tom Morris golf course. Holes 12 to 16 are accredited to Harry Colt.
Holes 19-27 or Coastguard Nine
That leaves the third nine – now christened the Coastguard Nine. These make up a separate 9 hole relief course that begins and ends at the practice ground. The exact composition is still unclear.
Sandy Hills Links
Open for play in June 2003, Rosapenna Sandy Hills Links is a modern golf course design. Deceptively narrow, the landing areas are wider than they appear. This is partly due to the visual impact of the vast dunes and playing from elevated tees. While the Old Tom Morris Links is laid out beside the dunes, Sandy Hills is routed through them.
The course plays 7255 yards from the back tees and is designed to test the best. This splits opinions but one thing everyone can agree on is the views are spectacular. The dunes themselves are of epic proportions and covered in Marram grass. The expansive vistas of Sheephaven Bay, Muckish Mountain, Carrigart, and the Lough Salt Mountains are stunning.
As beautiful as it is tough, most of the holes run parallel with the dunes. The exceptions to this are the 3rd, 7th, 8th, 10th, 12th, and 15th which run across the dune ridges. Recently, there have been bunkers added and some removed which has helped encourage the ground game so crucial on proper links.
The holes of outstanding architectural merit on Sandy Hills are 6, 7, 8, 9, 10, 11, 12, and 13. The layout has been credited to Beau Welling, Frank Casey Sr., and Patrick Ruddy.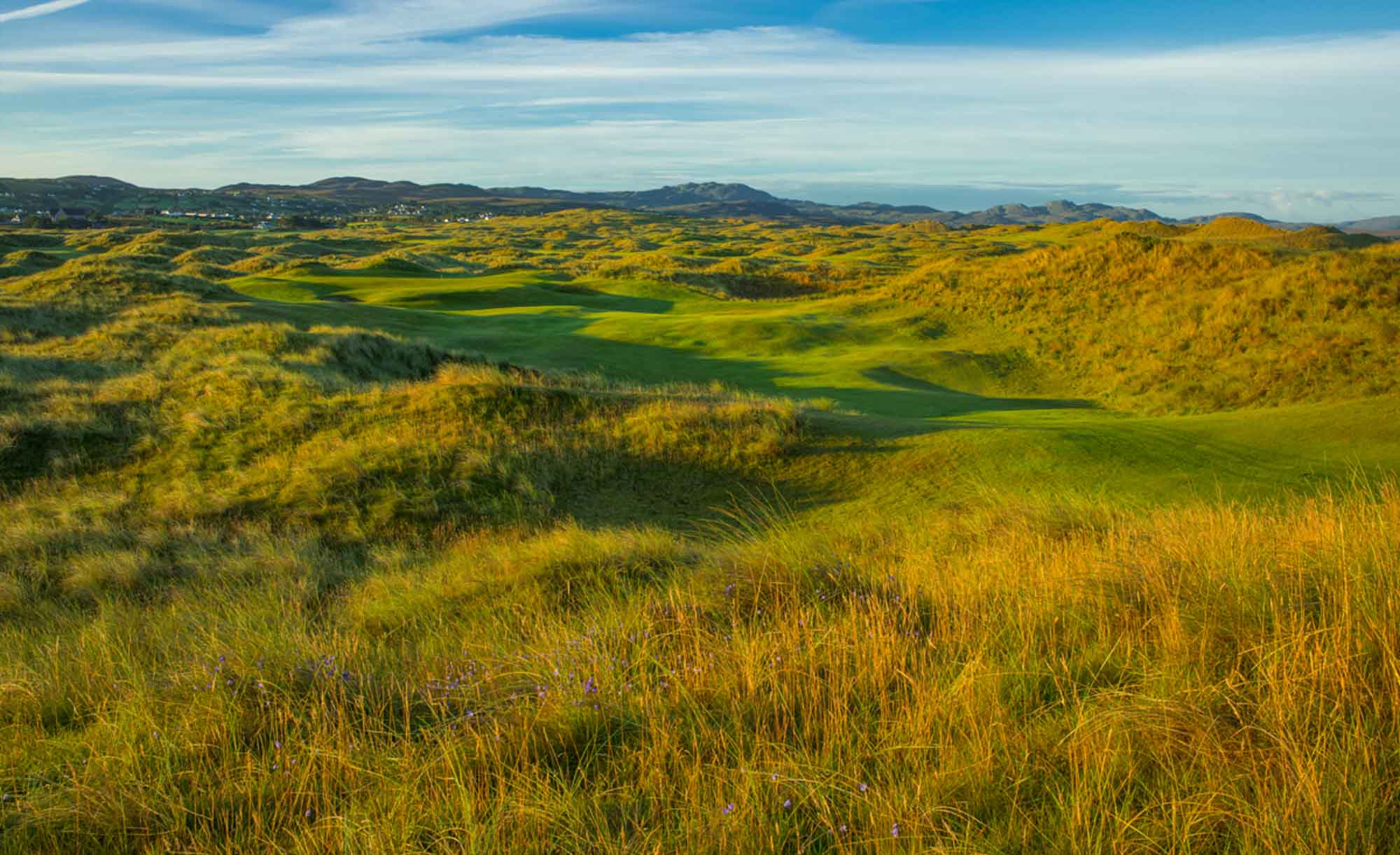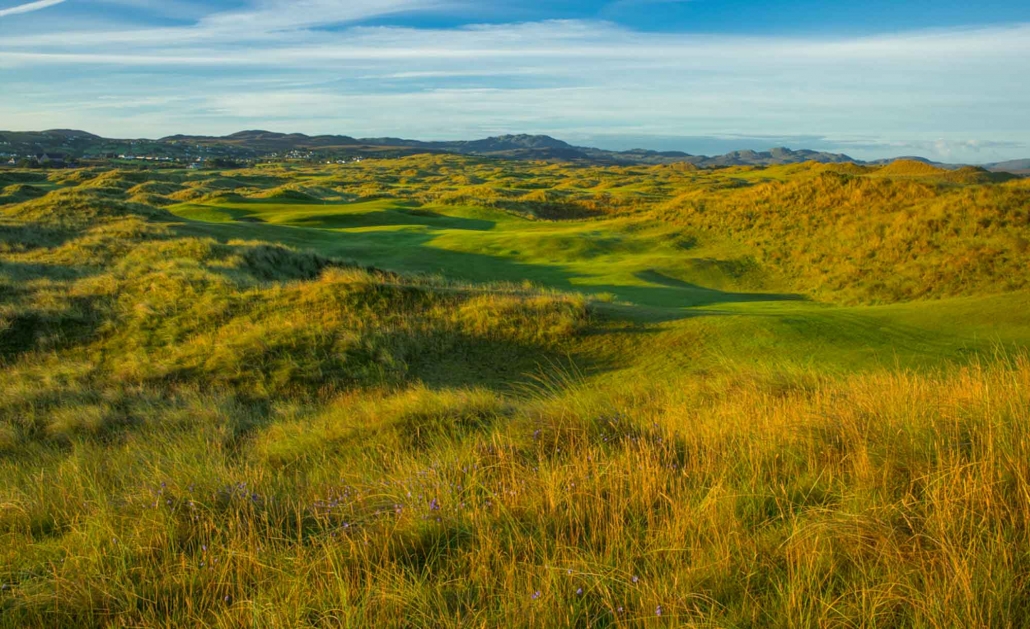 Spoilt for choice, Rosapenna Sandy Hills Links was the newest course until Tom Doak's St Patrick's. The discussion at most venues with 36 or 54 holes is which course is best. You'd not have much of an argument to put St Patrick's first. The real conversation begins when discussing spots two and three…
Read More
Rosapenna Golf & Hotel Resort

- Videos




Watch this overview of Rosapenna Old Tom Morris Links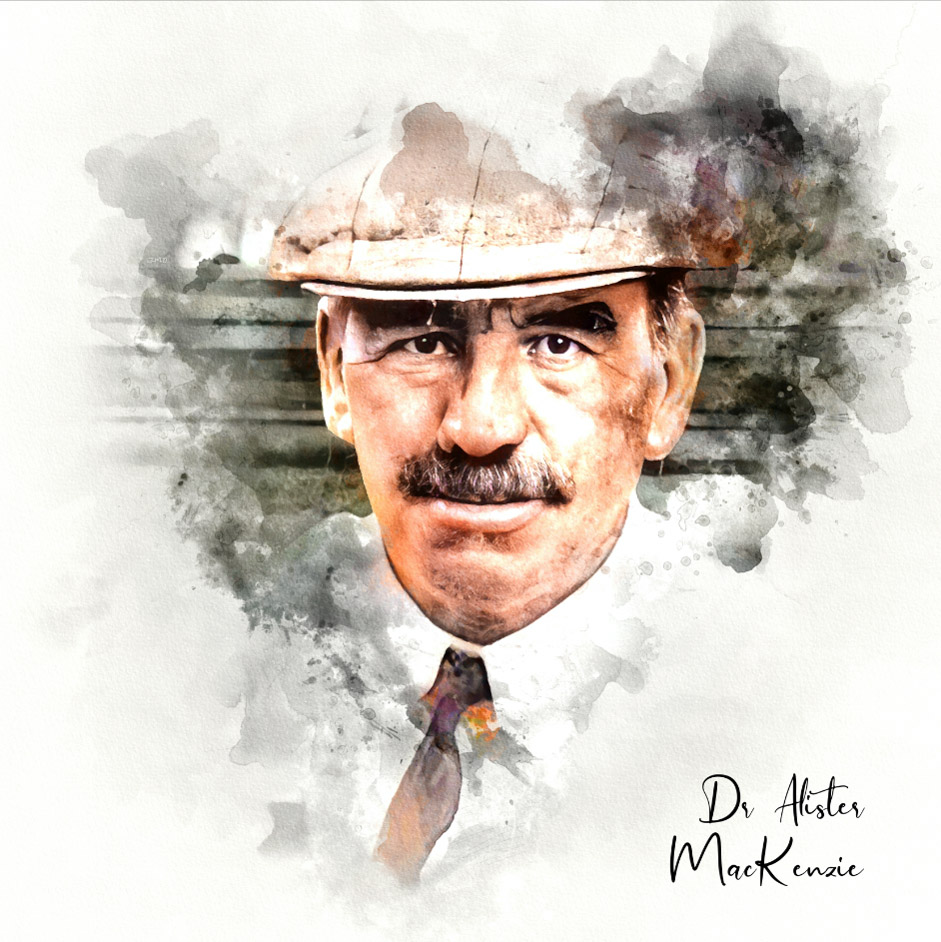 Featured Architect:
MacKenzie, Alister
As taken from his book, Golf Architecture, Alister MacKenzie felt the following were essential: The course, where possible, should be arranged in two loops of nine holes. There should be a large proportion of good two-shot holes and at least four one-shot holes. There should be little walking between...
View Profile