Royal Lytham & St Annes Golf Club

Lancashire, FY8 3LQ, England
Overview
Tom Doak recommends golf architecture students pay special attention to the bunkering at Royal Lytham & St Annes– all 174 of them.
Bobby Jones won Royal Lytham & St Annes inaugural Open Championship in 1926.
Seve Ballesteros won his first Open here at age 21 in 1979. He sealed the win with a shot played from the 'car park' on the 16th. He would return and win once more in 1988.
There are clubs from the bags of every Open Champion to have won here in the clubhouse.
Royal Lytham & St Annes starts with a tough 200 yard plus par 3 - the only course to do so in the Open rota.
Find the plaque on Hole 17 which shows the location of Bobby Jones approach shot from the rough to the green... then find the mashie he used in the clubhouse!
Tom Doak's favourite finishing hole in the UK is the 18th.
Course Review

(Click to reveal)

Golf Course Review

Royal Lytham & St Annes Golf Club is considered to be one of the finest golf links in the world. Deviating from the typical standards of other world-class links, it is surrounded by housing, bordered by a railway line, offers no sea views and much of the courses 'character' is man-made, including bunkers and dunes.
Royal Lytham & St Annes Golf Club History
Royal Lytham & St Annes was founded on February 27, 1886. 19 members founded the club and membership grew steadily. The first course was in play from 1887 on leased land and extended as far as St Annes Old Links. There were 27 holes, 18 for the men and 9 for the ladies.
Royal Lytham & St Annes moved to its own site in 1897 after George Lowe laid out 18 holes. This is the foundation that was built on by Harry Colt in 1919. Every hole was altered to some degree. Notably, new greens on holes 3 and 17 were found creating to very fine links holes. Colt's 17th hole provided the backdrop for Bobby Jones recovery and eventual win in 1926.
Harry Colt would return to Royal Lytham & St Annes in 1935 to make further changes. The modern 11th, 12th, and 15th were of this vintage. Since then, CK Cotton, Stan Eby, and MacKenzie & Ebert have made adjustments by adding length and adjusting some bunkers.
Royal Lytham & St Annes Golf Club & The Open
Bobby Jones won the 61st Open in 1926. It was his first Open Championship and as an amateur.
Bobby Locke won the 81st Open in 1952 – his 3rd.
Peter Thomson his fourth Claret Jug at the 87th Open in 1958.
Bob Charles won the 92nd Open in 1963.
Tony Jacklin won the 98th Open in 1969
Gary Player's third Claret Jug came at the 103rd Open in 1974.
Seve Ballesteros famously won here at 108th Open 1979 and again at the 117th Open in 1988.
American Tom Lehman won the 125th Open in 1996.
The 130th Open in 2001 was won by David Duval.
Ernie Els secured his second title at the 141st Open in 2012.
Royal Lytham & St Annes Golf Club Heritage
Further information on the club and its history can be found in Scott Macpherson's book, Golf's Royal Clubs.
Read More


Royal Lytham & St Annes Golf Club

- Videos




the history of royal lytham & St Annes with golfing world
cara robinson takes an exclusive look at royal lytham & st annes
the average golfer visits royal lytham & st annes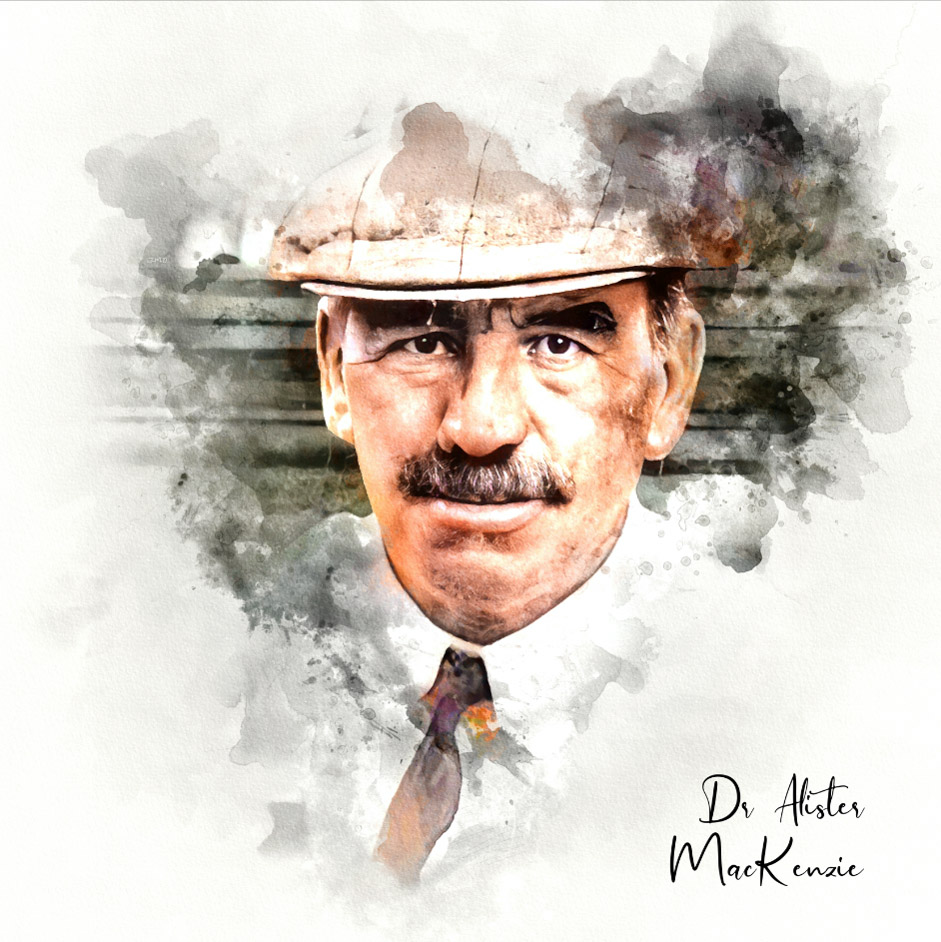 Featured Architect:
MacKenzie, Alister
As taken from his book, Golf Architecture, Alister MacKenzie felt the following were essential: The course, where possible, should be arranged in two loops of nine holes. There should be a large proportion of good two-shot holes and at least four one-shot holes. There should be little walking between...
View Profile