"What is golf course architecture? Is that even a thing?" These are the usual responses I hear when I attempt to explain what one's passion is. I can do no better than quote a reply on Twitter from Tom Doak & Rennaissance Golf Design Lead Associate, Brian Schneider: "Golf Course Architecture is golf." Is it really that simple or profound? If so, why do so many completely miss the importance of golf course architecture or even fail to conceive of its existence?
What is Golf Course Architecture?
Like most things in golf, there is no codified explanation or even a vaguely held general consensus as to what golf course architecture could possibly mean. If you were to ask the question to a Golf Course Manager, Tour Player, or Golf Course Architect each would probably furnish a different response, and interestingly, each could be correct.
For example, we asked US Amateur Champion, Walker Cup Participant, and European Tour player, Richie Ramsay for his definition. He answered: "Golf Course Architecture is the compilation and arrangement of features which will create character and beauty while providing strategic options to enhance the golfing experience."
Stewart Duff, Course Manager of Gullane Golf Club, answered: "Golf Course Architecture is a group of thoughts or ideas that use or tweak land to create a new hole, new course or to improve an old hole or course. …those involved have to understand all aspects of golf."
James Bledge, Course and Estates Manager at Royal Liverpool Golf Club (Hoylake), defined Golf Course Architecture as "making the best use of a piece of land, the views, undulations, shapes, features, and backdrops to create a playable, aesthetically pleasing haven where golfers can feel secluded from the world yet fixated in the beautiful game."
Brian Schneider expanded further, saying: "Golf Course Architecture is golf. I really do think that (golf course) architecture can and should be that simple. It's not the architect's job to determine or define the way a hole should be played, they simply need to present natural features or create artificial ones that make getting your ball from one place to another as fun and interesting as possible. The more often those features can be tightly mown contour, rather than something more complicated, the better."
How would you define it? The answer may give you insight into how you perceive the game and what really matters to you.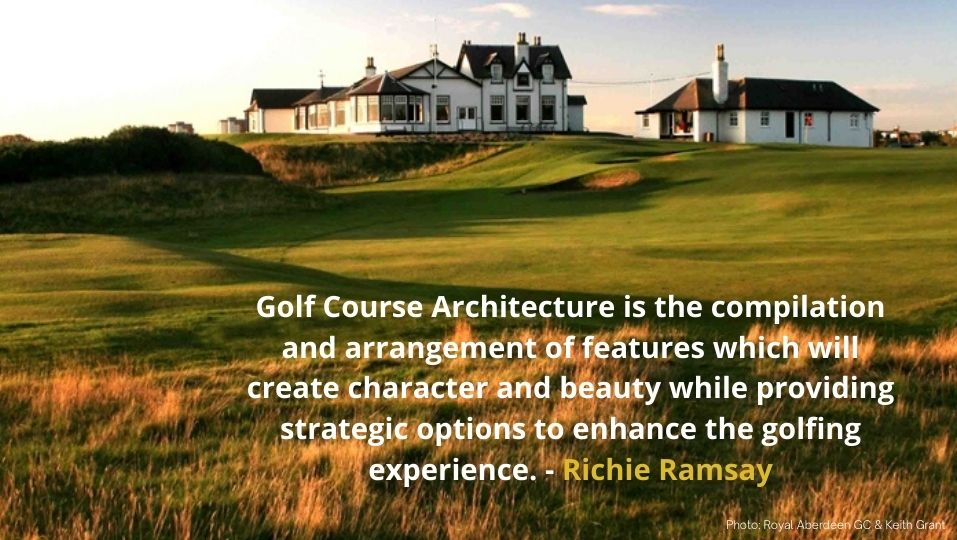 Architect -What's In a Word?
A logical place to start is to define the role of the practitioner of golf course architecture – the golf course architect. An understanding of the context of where and when the term was first used is quite compelling.
Drawing upon the etymology of British English, it is intriguing to consider that the term architect had long been associated with an individual who was a master builder – an artisan who was adept at a wide array of trades and proficient at them all. Of note, the titles architect and engineer were used virtually interchangeably in the British English vernacular until relatively recently. Today, the term engineer is used much more broadly and loosely in Britain than in North America. In fact, there is no restriction on the right to practice (or use the title of) as an engineer in the U.K.
This is of note as it would be late in the 19th century or early in the 20th century in Britain that the term 'golf course architect' was first applied to those who laid out golf courses. The use of the term drew the ire of many as even the concept of the skill, let alone the art, was still embryotic. The term appears to have been applied early on to renowned golf course architect, Harry Colt.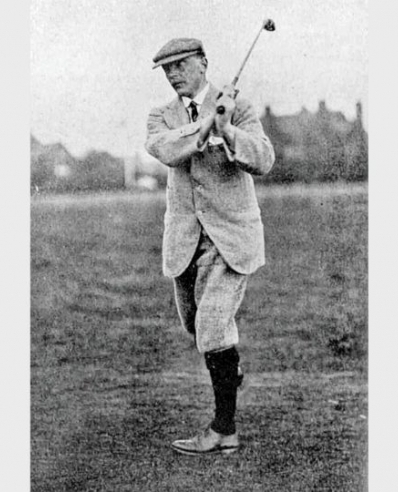 Golf Course Architecture – Developing the Art
The spread of the game of golf inland from the seaside links called for the expertise of those who understood what made links golf so compelling. Early attempts were rudimentary with the inland golf courses of Britain resembling steeplechase, with cross bunkers taking the place of hurdles. Good shots were rewarded whilst bad shots were penalized. Hazards were utilitarian and served a definite role – to intimidate and were very much to be avoided. The penal concept was easy to explain and easier to grasp. The elephant in the room? The golf didn't titillate the way the links golf did… It would seem the early golf course architects themselves were still attempting to suss out what made for good golf.
To unlock the magic, the development of various schools of thought attempted to lay the foundation for making design decisions. For example, in 1920 Alister MacKenzie laid out 13 principles that laid the foundation and guided his work. Later on, he would suggest the first essential was not essential at all, namely, that the course should be arranged in two loops of nine holes. Also in 1920, Harry Colt wrote his book: Some Essays on Golf Course Architecture. He didn't enumerate his design theory but explained it with words and by example. Somewhat late to the party was Tom Simpson, who waited until 1929 to write: The Architectural Side of Golf. Tom Simpson took the Strategic School to the next level and developed what could be termed Strategic Minimalism. Although he didn't codify his design ethos, he sang from the hymn sheet of John Low, who prior to them all, in 1903, scribed 11 points in a single chapter which would later be termed 'Articles of Faith' in the book, Concerning Golf.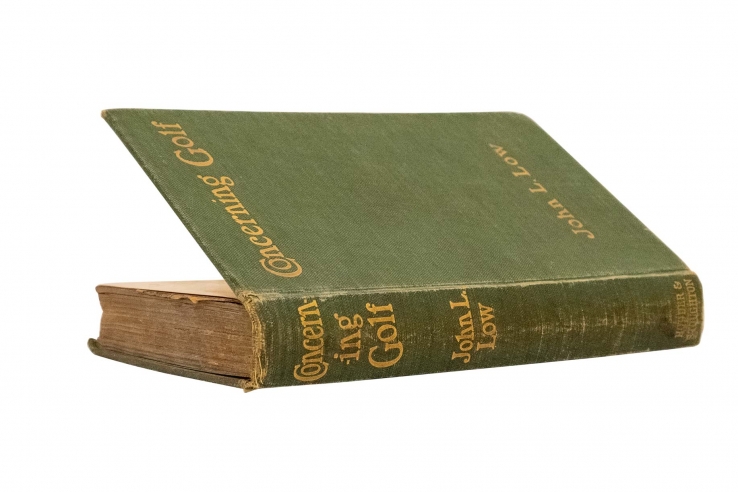 What is definite is the evidence of the emergence of a trade, the mastery of numerous skills, and the development of an art form. Trial and error, deep thought, and copious amounts of Kummel, whiskey, and wine no doubt helped. It seems this accumulation of knowledge and understanding is what has now been accepted as golf course architecture.
No Longer a Jack of All Trades
Today, a modern practicer of golf course architecture must be much more than simply a golf course designer. They must be intimately acquainted with the legal (planning), social, and political arenas where there work. Look no further than Scotland and the dissension around a recently proposed golf course, a recently renovated links golf course, and a new build links as high-profile examples. In addition, the environmental impact of golf is under incredible scrutiny, deserved or not. Irrigation, drainage, pesticides, turfgrass science, agronomy, woodland management, and regeneration (of heather, for example) are also all skills that need to be acquired or hired by a golf course architect worth his salt… and we still haven't got to the golf (or maybe this is golf?) yet!
So then… What is Golf Course Architecture?
The answer would have to be a combination of all of the above. Golf course architecture has to be a talent, a set of skills, a plethora of trades, and an art form. It is the assembling of an incredibly diverse array of skill sets singularly applied to making the most enjoyable golfing experience possible of a chosen piece of land. Golf course architecture is the cumulative sum of all these parts.
Perhaps this is where we can also agree on a point: Not all golf is good golf… the good news is most of these examples will eventually be weeded out by attrition. However, what exactly differentiates the good from the bad and the ugly? Golf course architecture allows one the ability to articulate, on the basis of knowledge, what makes for good golf. Your conclusion may not be agreeable to all, but this may simply be a matter of taste.
Taste and Golf Course Architecture
This is where I feel taste needs to be factored in and respected. Good design can be observed, appreciated, and is generally – universally accepted. It may not be to one's taste or preference but it can still be applauded and appreciated. In fact, this may be the litmus test of whether you can define, using golf course architecture, what makes for good golf. Can you recognize 'good golf' despite it contravening your personal golf preference? It is golf course architecture that enables that possibility.
For example, Minchinhampton Old Course may not appeal to the average golfer – but the golf? Sublime. To others, Adare Manor may be one's idea of golf heaven on earth. Can you see the best of golf in both? Can you identify what makes both 'good'? For me, the ability to articulate one's reasons why both are 'good', despite being polar opposites, partly answers the question: What is golf course architecture?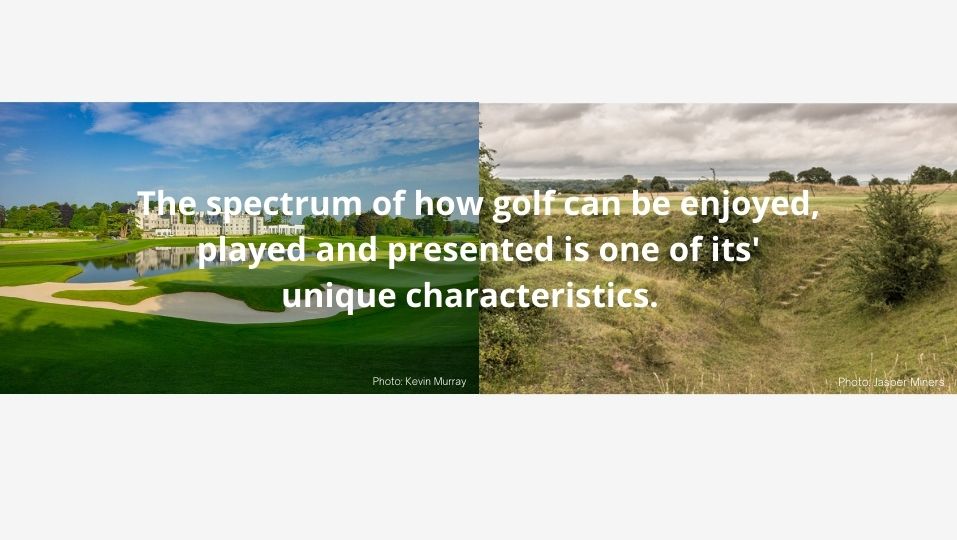 If you were to ask me to define golf course architecture, my considered response would be: It is the collective group of elements (including but not limited to skills, concepts, and artforms) that allows one to judge some golf as good whilst respecting taste and preference.
I feel an interest in golf course architecture has allowed me to see golf courses without prejudice and to accept each on its own merits. Each golf course can be evaluated individually and not simply according to a formula-based prescription.
More on the Topic of Golf Course Architecture
Perhaps it is the ability to identify which characteristics share a commonality between good golf courses is the key to identifying what golf course architecture really is. I hope to explore this in a future article.