Stoke Park

Buckinghamshire, SL2 4PG, England
Overview
Harry Colt's parkland wonder, Stoke Park Golf Club, sites perfectly aside Capability Brown and Humphry Repton's work.
Twilight rates during high season are just £75 to play this championship golf course!
The 7th hole was the inspiration for the 16th at Augusta National.
The par-3 11th is a textbook, characteristic Harry Colt one-shot hole.
Course Review

(Click to reveal)

Golf Course Review

Stoke Park was known as Stoke Poges in the golf writings of the golden age. The 300 acre Buckinghamshire Estate is home to 27 holes. Located just 5 miles from Windsor Castle, the palatial mansion and modern Pavillion is the centrepiece of the 5-star, award-winning hotel, spa and leisure resort. Originally a sprawling estate with Capability Brown designed gardens, it was in 1908 that Harry Colt and CH Alison were called in to build the course which would complement both the existing gardens and stately home.
Stoke Park History
A 50 year lease was signed for 250 acres upon which 27 holes would sit. Harry Colt commented the turf was well suited for golf as the deer had kept it ideal for golf through grazing upon it.
The course was opened on July 12, 1909 with a match between Taylor, Braid, Massy and Sherlock. It was reported the highlight were the four par 3's, namely the 3rd, 7th, 11th, and 16th. It seemed to be the 16th hole that garnered much of the early press with its carry over the water. Also noted was the fact long holes had been avoided. Perhaps as a bit of a surprise, bunkers had been used sparingly but were 'penal without being vindictive.'
In 1920 it was reported that the 9 hole course was to be extended to 18 holes by Harry Colt and CH Alison.
The final addition to the golf at Stoke Park was unveiled in 1930. It was a new Putting Course from Harry Colt. We don't know of any others but it was well reported on. "The new putting course is an amazingly clever piece of work.' Called devilishly clever, beautiful and ingenious, it took just one half hour to play. In 1933, it was said Stoke Park had two assets… a delightful par 3 (the 7th) and a putting course called a 'supreme work of art.'
Stoke Park's Future
It is the Colt and Alison Nine's you'll want to play given the opportunity! The Colt Nine is the Front Nine and the Alison Nine the Back Nine. Recent renovations and bunker rejuvenation has taken place with liners and drainage installed to deal with the heavy London clay.
MacKenzie & Ebert have been awarded the work to restore the course to its former glory. Mukesh Ambani purchased the estate for £59 million in 2021 and closed it in order to facilitate its return to former glory. The club is said to be shut down for two years (reopen in 2023) and its 2500 members found themselves without access to their club.
Only time will tell how this project will fair.
Read More
Stoke Park

- Videos




James Bond with Mr goldfinger at stoke park - pt 1
James Bond with Mr goldfinger at stoke park - pt 2
watch the official stoke park promo video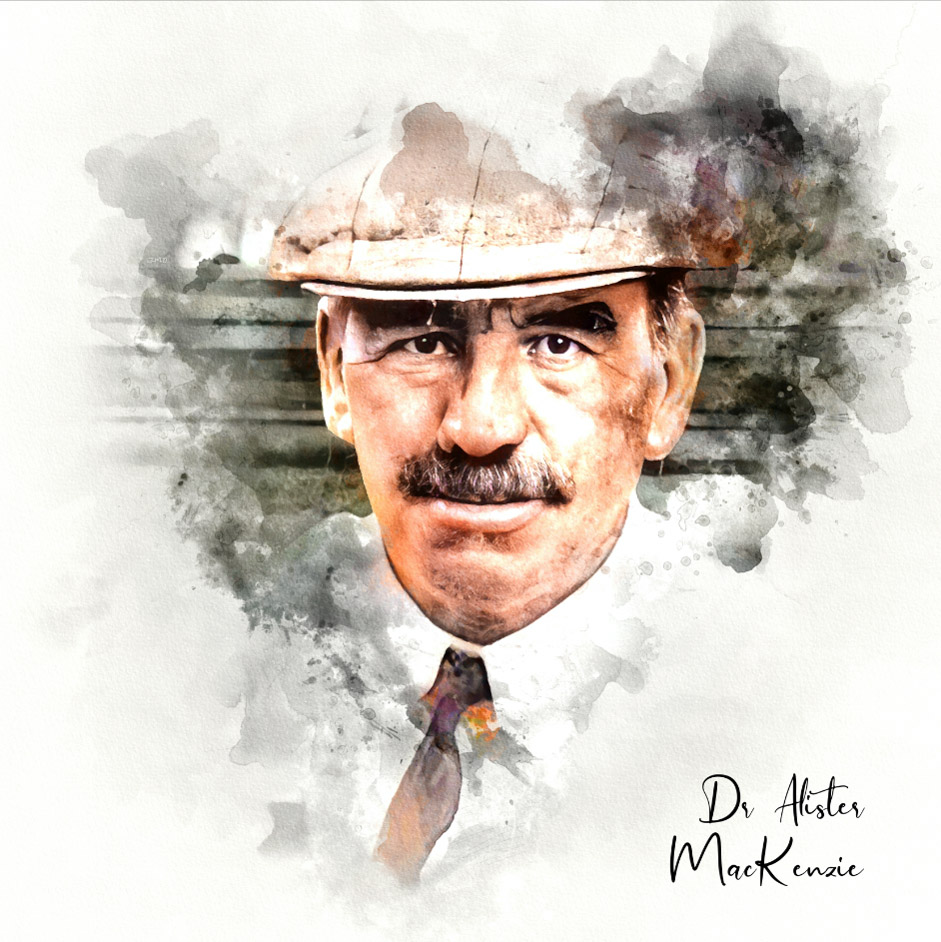 Featured Architect:
MacKenzie, Alister
As taken from his book, Golf Architecture, Alister MacKenzie felt the following were essential: The course, where possible, should be arranged in two loops of nine holes. There should be a large proportion of good two-shot holes and at least four one-shot holes. There should be little walking between...
View Profile