Trevose Golf Club
Cornwall, England
Overview
The golf course hosted the Brabazon Trophy in 2008, The McGregor Trophy in 2012 and the English Men's County Finals in 2017. It is due to host the European Legends Links Championship in 2021.
Trevose Golf Club Videos
Watch the club's promo video here
Trevose Golf Club Reviews
Sean Arble's tour can be found here
---
Course Review
Golf Course Review
The Championship Course at Trevose Golf Club is found on the west side of the Trevose Headland, overlooking both Constantine Bay and Booby's Bay Beach with uninterrupted views of the Atlantic Ocean. The course was laid out in 1926 by Harry Colt. Sir Guy Campbell would make changes in the late 1930s. Recently, MacKenzie & Ebert have overhauled the design.
The links are set out classically with two loops of nine. After two opening par 4's, the next three holes of the outward nine hug the coastline. The back nine makes the most of the inland portion of the property. The front nine ends with a Par 5 and the back nine begins with a Par 5.
The course is described by Donald Steel as 'almost downland... longer, more open course in a shallow bowl, less eccentric and less blind" than its neighbour St Enodoc across the bay. He also points out that for "the purpose of enjoyable holiday play, there is none finer in Britain."
Modern Golf Art
Buy golf art of Trevose Golf Club on Shop.Evalu18.com
At a glance
Architects
Collections
This course features in these collections. Click an icon to view the entire set.
My Bucket List
Please login or register to add this content to a list.
Location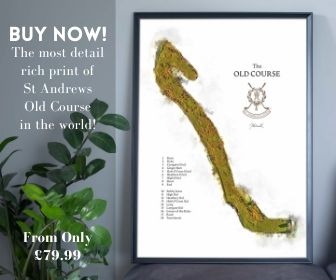 Evalu18 Journal
Try these featured posts from our Journal.
More courses by