Machrihanish Golf Club
Argyll & Bute, Scotland
Overview
Machrihanish Golf Club is located on the Mull of Kintyre, the Southern tip of the Kintyre Peninsula amongst the Machrihanish dunes, this is a genuine Scottish links golf course of the highest order. From the course, you are afforded views of the islands of Islay, Jura and Gigha.
A regular fixture in Top 100 lists it boasts the best opening hole in the world, the basis for the Cape Template Hole. Located near the small village of Machrihanish the course borders the David McLay Kidd design, Machrihanish Dunes.
Machrihanish Golf Club was built as a ten-hole links, it was extended to twelve holes in 1876 by Charles Hunter. In 1879, Old Tom Morris extended it to 18 holes. Subsequently, in 1914, J.H. Taylor made alterations addressing supposed issues with blindness.
During the Second World War, Machrihanish did its bit for the war effort by literally paving the way for an airstrip. Resulting in the loss of holes eight through ten. Following World War Two, Sir Guy Campbell made some minor alterations and re-routed the back nine.
Tom Doak recommends golf architecture students pay special attention to the routing. The green complexes are also singled out as being of the highest order.
Machrihanish Golf Club Videos
Watch Hidden Links video here
Ru Macdonald brings you on a tour of the courses here
Alexandra O'Laughlin and Erik Anders Lang visit can be seen here
Further Reading
Clyde Johnson contributed an analysis of the 2nd hole on The Fried Egg
Golf Course Photography
Purchase photography of this course here.
---
At a glance
Architects
Hunter, Charles
Taylor, JH
Collections
This course features in these collections. Click an icon to view the entire set.
My Bucket List
Please login or register to add this content to a list.
Location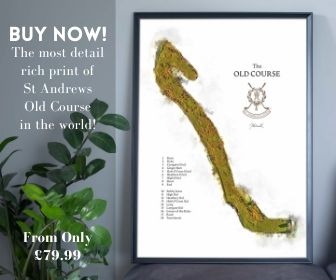 Evalu18 Journal
Try these featured posts from our Journal.
More courses by