St George's Hill Golf Club

Surrey , KT13 0NL, England
Overview
The red-brick clubhouse is perhaps one of the most iconic in Britain. During WW1, the clubhouse was converted to a military hospital caring for over 3000 wounded. In 1920, the clubhouse was destroyed by fire which began in the thatch roof.
Tom Doak recommends golf architecture students pay special attention to the Harry Colt bunkers.
The 8th hole is the cover photo on Robert Hunter's The Links.
The 1st green is not original. It was moved in the mid-1930s from atop the hill to the right to its present location. James Braid advised and Hawtree & Taylor carried out the work.
The remainder of the course is more or less as it was designed. Some bunkers have been turfed and tees moved but the bones are fantastic. Harry Colt also provided an updated plan to protect the course against the advent of steel shafts in the 1930s. Evalu18 has been able to locate these.
Course Review

(Click to reveal)

Golf Course Review

St George's Hill Golf Club is a private member's club quietly tucked away in Weybridge, Surrey, England where visitors are made to feel welcome. Less than an hour from London, it is one of the premier heathland golf courses in England and the world. The rich heathland is laden with heather, scotch pines, and silver birch.
The First 18 at St George's Hill Golf Club
The idea for the estate was to create a golf course with luxury residences lining the fairways. 964 acres of land became available in 1911 and was purchased in 1912 by local developer WG Tarrant. The first development of its kind, the golf course at St George's Hill was ready for play by October 1913, just four years after Harry Colt's work at Swinley Forest.
Those who built a house on the estate were given membership at the club. Women were allowed access to the course on Sundays if accompanied by a male member. The bondholders were known as "Hillmen" and their company was highly sought after due to the generous offer of the club of a free green fee to a member's guest on Sunday.
St George's Hill Golf Club Opening Day
A select few were given a sneak peek in 1912. It appears the fortunate individuals were Bernard Darwin & Arthur Croome - both writing a report which appeared in the July 27, 1912, Surrey Advertiser. It was reported that the course would likely cost £35,000 and Mr. Harry Colt was given a free hand. Covered in trees, trees were removed to 'open up the view' & 'let the wind blow freely across the course'.
The course formally opened for play on October 2, 1913. JH Taylor, James Braid, George Duncan, Alec Herd, Tom Ball, Abe Mitchell & Horace Hutchinson were all on hand to open the course. Of note, it was Abe Mitchell's professional debut. CH Alison played in the amateur event between Oxford and Cambridge. Horace Hutchinson served the club as its' first Captain and Prince Alexander of Teck was the first President.
From a golf course architecture perspective, having Harry Colt, JH Taylor, James Braid, CH Alison, Arthur Croome, and others represented a collection of the world's top golf course designers in a single place on the same day!
The New Course at St George's Hill Golf Club
By 1929, Harry Colt was called upon to build another 18 hole course. It was known as the New Course making the original 1913 design the Old. The New Course lasted until 1946 when 9 holes were abandoned due to lack of funds and a reduced membership.
The 9 remaining holes (now known as the Green Nine) were upgraded in 1987 following a plan from a member, Peter Preston. Donald Steel was called upon to oversee and implement the upgrade.
Play the Red & Blue Nines
There are three sets of nine or 27 holes on the private estate at St Georges Hill Golf Club. The Red Nine (1-9), Blue Nine (10-18), and Green Nine (19-27). It is the combination of Red & Blue that you will want to experience. This combination is one of the perennial Harry Colt courses in the world's Top 100 lists.
All three nines begin and end at the clubhouse. The Red Nine, to the north of the clubhouse, is routed counterclockwise. The Blue Nine is found on the south of the property and is routed clockwise.
St George's Hill & Harry Colt's Legacy
His work here would also coincide with his work on The Eden at St Andrews. Indeed, his work at Rye, Swinley Forest, Sunningdale New, and St George's Hill puts Harry Colt in the discussion for one of golf's greatest golf course architects. Many would consider his work at St George's Hill to be his crowning achievement.
St George's Hill Golf Club is perhaps Harry Colt's most original design. Sunningdale Old is a Willie Park Jr routing. Sunningdale New was rerouted by Tom Simpson and John Morrison. Perhaps only Swinley Forest is the nearest equivalent to St George's Hill in terms of purity and integrity to his original design.
St George's Hill Golf Club Reviews
Take Sean Arble's tour of St George's Hill Golf Club.
Read Jaeger Kovich's analysis of the 10th Hole.
Golf Course Photography
Purchase Kevin Murray's St George's Hill Golf Club photography.
Read More


St George's Hill Golf Club

- Videos




Watch golfing world's review of St George's Hill Golf Club
St George's hill official promo video
Evalu18 Recommends

Everything you need to know before you go!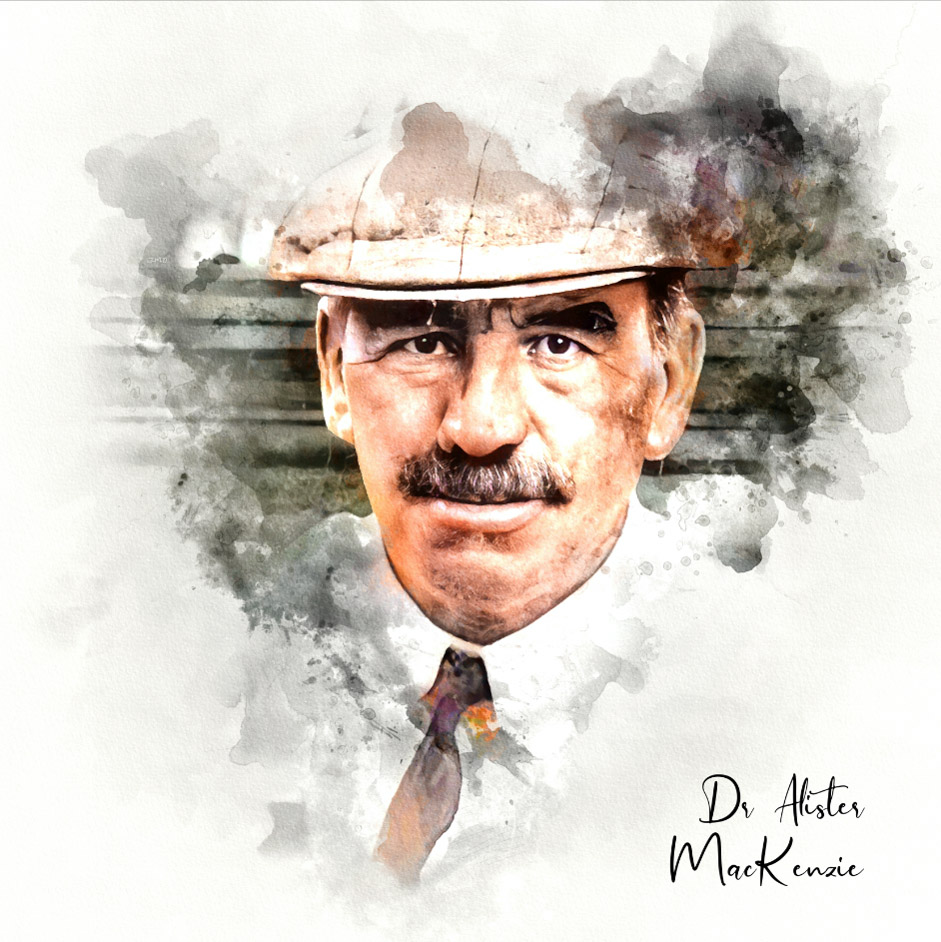 Featured Architect:
Alister MacKenzie
As taken from his book, Golf Architecture, Alister MacKenzie felt the following were essential: The course, where possible, should be arranged in two loops of nine holes. There should be a large proportion of good two-shot holes and at least four one-shot holes. There should be little walking between...
View Profile