Gullane Golf Club

East Lothian, EH31 2BB, Scotland
Overview
The 4 courses here are proof positive that golf and the environment can co-exist. The courses lie within a sensitive bird sanctuary.
The par 5 3rd on the No. 1 Course is considered one of the best in the world. Donald Steel calls the 7th the most spectacular downhill hole in golf.
The set of greens on Course No. 3 is applauded by Mr. Tom Doak. In the Confidential Guide, he gives the opinion they are as good a set any in East Lothian - high praise indeed!
Course Review

(Click to reveal)

Golf Course Review

Gullane Golf Club is located in Gullane, East Lothian, Scotland. Despite the club being founded in 1897, golf was played here since 1650!
Gullane Golf Club Course No. 1
Atop the hill, you are presented with views of the Firth of Forth, Arthur's Seat, Auld Reekie, the Forth Bridge, Bass Rock, Berwick Law, the Bens, and 14 former counties on a clear day!
– 124 bunkers
– 550 sq m greens (avg.)
– 6,873 yards
– Red flags
Perhaps overshadowed by The Honourable Company and North Berwick West Links, Gullane Golf Club 1 deserves to be mentioned in the same breath. It contrasts with Muirfield beautifully due to its hill and dramatic elevation changes. Similar to St Andrews, the course plays away from town than back to it for the home hole.
Gullane Golf Club Course No. 2
– By Willie Park Jr in 1898
– 107 bunkers
– 500 sq m greens (avg.)
– 6,396 yards
– White flags
Gullane Golf Club 2 is known for the quality of its one-shot holes. The fairways are predominantly sown with bent grass and the greens are fescue. Holes 7 & 8 from Course No. 2 were used as a composite Championship Course for the Scottish Opens. No. 2 has also held the Final Qualifying for the Open. Although it's known as No. 2 it certainly doesn't play second fiddle!
Gullane Golf Club Course No. 3
– By Willie Park Jr in 1910
– 67 bunkers
– 450 sq m greens (avg.)
– 5,134 yards
– Yellow Flags
Thought to have the best views of the three courses at Gullane, what No. 3 lacks in length it makes up for in difficulty and strategy. No. 3 only has one Par 5 at a modest 443 yards and six par 3's. The real joy is the amount of short par 4's that could be classified as 1/2 par holes.
Gullane Summary
Gullane is overlooked by most. If some do end up playing Number 1, they certainly don't make it a habit to play courses 2 and 3. The Number 1 Course is a world-class links. The Number 2 Course almost stands on equal footing. At well under 6000 yards, the Number 3 Course is one of the best links golf courses in this category. With the best views and the best green complexes of the courses here, it's an underappreciated and hidden gem in plain sight.
The club also has a 6 hole Children's Course. Look no further than this wee course in the center of town to understand why golf is part of the fabric of many communities in Scotland. The club also sports great practice facilities, including a driving range and short-game area that are at your disposal during the day you play.
The Latin motto of the club is 'Vi Et Arte' or 'By Strength and Skill'. Between all three courses at Gullane Golf Club, you will need each in equal measure.
Read More

Gullane Golf Club

- Videos




WATCH COOKIE JAR GOLF AT GULLANE GOLF CLUB
THE AVERAGE GOLFER REVIEWS GULLANE GOLF CLUB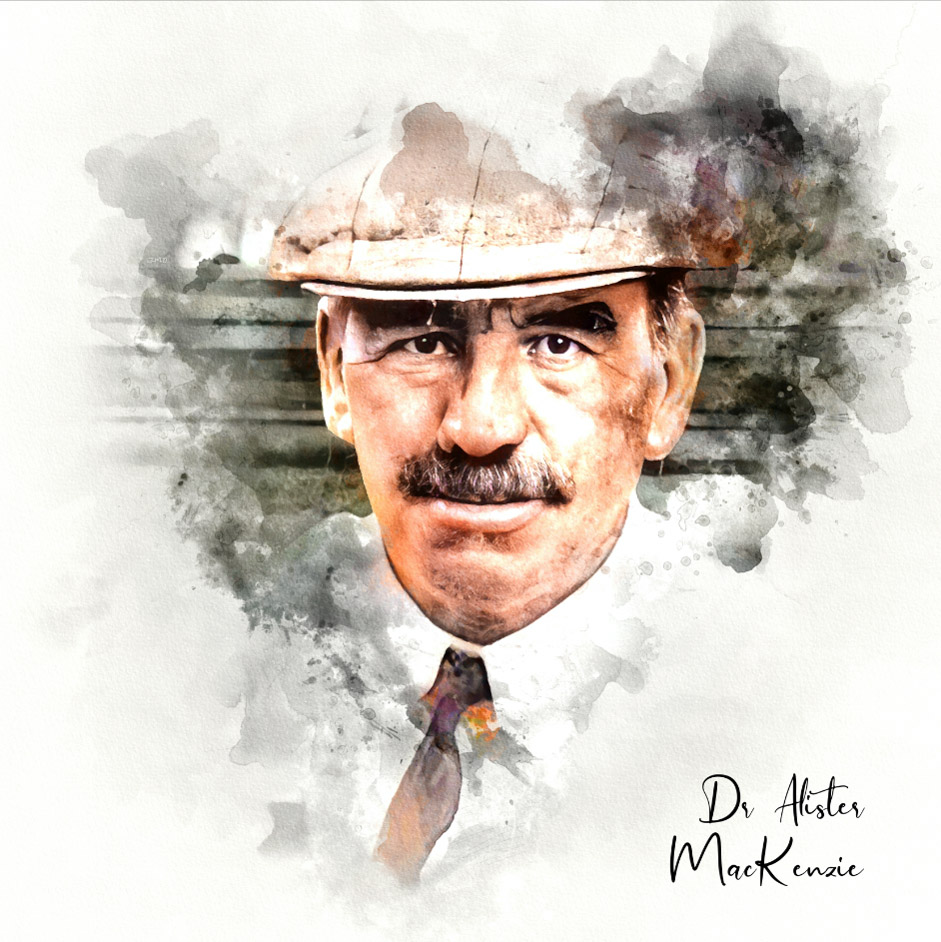 Featured Architect:
MacKenzie, Alister
As taken from his book, Golf Architecture, Alister MacKenzie felt the following were essential: The course, where possible, should be arranged in two loops of nine holes. There should be a large proportion of good two-shot holes and at least four one-shot holes. There should be little walking between...
View Profile