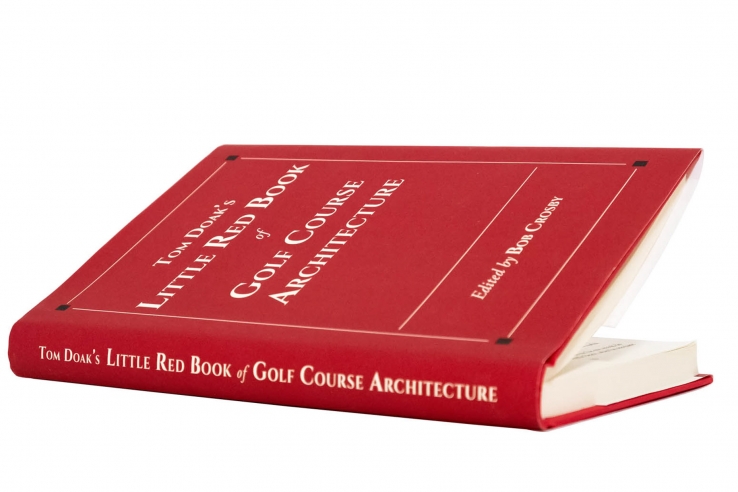 Evalu18
Biography
Perhaps in what has become a traditional gateway to golf course architecture, Tom attended Cornell University receiving an undergraduate degree in Landscape Architecture. In addition to attending classes, Tom wrote freelance design articles and headed up Golf Magazine's golf course rankings. He wrote letters to many of the industry leaders as well as green chairman. This gained him access to the best courses in America as well as the nouse needed to navigate entrance into the industry. His penchant for writing would continue to serve him well in later life.
Eight Months in the UK & Ireland
Perhaps his greatest education until that point was an eight-month tour of the British Isles studying the games most excellent courses. The trip, funded by winning the Frederick Dreer Award, would shape and influence his view of design moving forward.
Return to America
Practical graft with Pete and Perry Dye offered practical experience. In 1987, Tom established his firm, Renaissance Golf Design, which allowed him free rein to express his design theory. Internship has become an integral part of the firms' identity. Gil Hanse was Tom's first apprentice in 1989. His current stable includes Don Placek, Brian Slawnik, Brian Schneider, and Eric Iverson.
Penmanship
Tom Doak is also a prolific author. The Confidential Guide to Golf Courses published in 1988 gave a no holds barred account of the courses he surveyed and studied. The Doak Scale has become the go-to guide for many who want an honest appraisal of golf on any continent in the world. The Anatomy of a Golf Course, The Life and Work of Doctor Alister MacKenzie, Tom Doak's Little Red Book, and Volumes One through Five of the Confidential Guide should grace the shelves of any serious architecture student's library.
Tom Doak's legacy to golf is still being written, but his commitment to Golden Age principles, minimalism and strategic design put him amongst the best architects since those of the Golden Age.
A Closer Look
We wish to thank friend of Evalu18 and collaborator, Keith Cutten, for the material for this short biography. For a more detailed account, you can find his book, The Evolution of Golf Course Design. 
Tom is also a regular guest on a podcast well worth listening to, The Yolk with Doak.
---
Architectural Hallmarks
Tom Doak is a strategic minimalist.
Usually there is a reward for being on the right side of fairways and greens.
A premium is placed on sand sites which are conducive to great golf.
Running shots and the use of the ground game is often the best way to access pins.
Singular natural features are often used multiple times in his routings.
Contours! Especially around greens with tightly cut grass.
Usually there is a bail out spot around greens and in the fairway.
Fall away greens, tilting front to back.
---
Portfolio