Cruden Bay Golf Club

Aberdeenshire, AB42 0NN, Scotland
Overview
The land on which Cruden Bay Golf Club sits was the site of a battle between the Scots and Danes in 1012!
Nearby, lies the ruins of Slains Castle which was built in 1597. The castle is the inspiration behind Bram Stoker's Count Dracula dating to 1893. In 1925, the roof was removed to gain a tax exemption and has lied in that state ever since.
Course Review

(Click to reveal)

Holes of Note

(Click to reveal)

Golf Course Review

Cruden Bay Golf Club is found in a small village on the north coast of the Bay of Cruden in Aberdeenshire, Scotland. North of Aberdeen and south of Peterhead, the course sits on the coastline of the North Sea.
Cruden Bay and the golf course owe much to the Great North of Scotland Railway which began to operate in 1896. Later a tramline was added linking the station to the Cruden Bay Hotel which opened in 1899. In 1932, the railway was closed to passenger traffic along with the Cruden Bay Hotel. It remained until 1953 when it was demolished and replaced with a new clubhouse in 1961.
Cruden Bay Golf Club Course History
There is evidence that golf was played at Cruden Bay from 1791 with The Cruden Bay Golf Club itself being founded in 1899. Construction on the golf course began in 1894 and opened for play five years later on April 14, 1899. The 18 hole course was designed by Old Tom Morris and Royal Aberdeen Golf Club professional, Archie Simpson. The original course consisted of 18 holes and measured 5290 yards in length. 9 years later, the course measured 5,929 yards in length indicating changes had already been made.
It is of note that Evalu18 has information that shows Tom Simpson designed and built a new 17th green in 1911. This would represent work undertaken at Cruden Bay Golf Club almost 15 years before previously thought.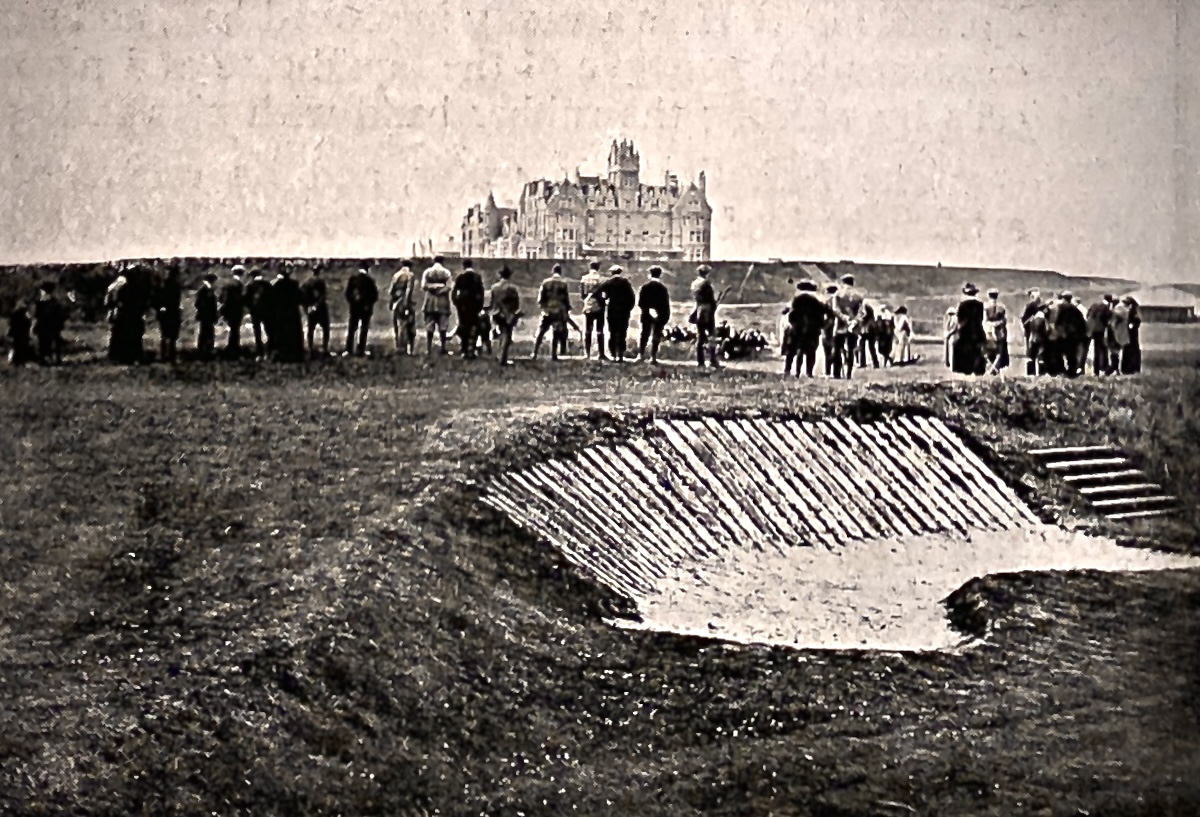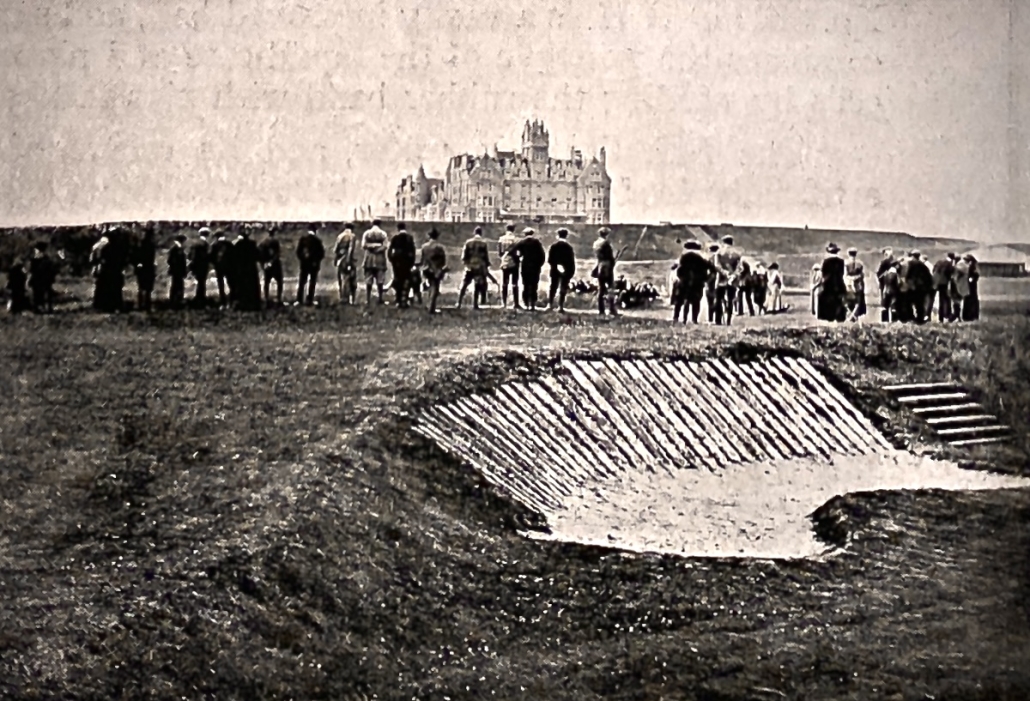 The plasticine model made by Tom Simpson can be seen here.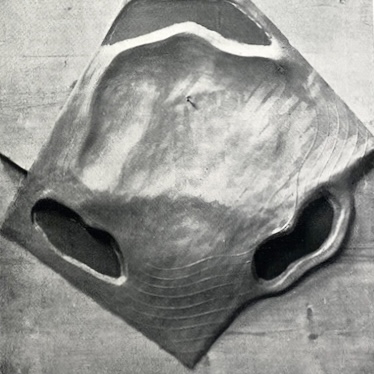 In 1926, Cruden Bay Golf Club was redesigned by Tom Simpson and Herbert Fowler. Much of the original Morris & Simpson routing and greens sites were kept. See our Holes of Note section for more details. Simpson and Fowler's work only added 120 yards to the original Morris and Simpson layout.
How good is Cruden Bay Golf Club? Frank Pennink wrote that it is one of Scotland's finest links. Tom Doak recommends golf architecture students pay special attention to the routing and is so enamored he wishes he could claim it as his own. Explaining why, he remarks that the routing is spectacular – hitting every highlight on the property and making use of the best natural features. Of note, only the Old Course, Royal Dornoch, Muirfield, North Berwick, Prestwick, and Carnoustie rank higher than Cruden Bay Golf Club in Scotland! He is not alone, Tom Simpson himself considered it one of his finest achievements. When asked which hole was best in 1937, Tom Simpson answered the 8th & 18th without hesitation. Intriguingly, he cited the 6th as one of his favorites.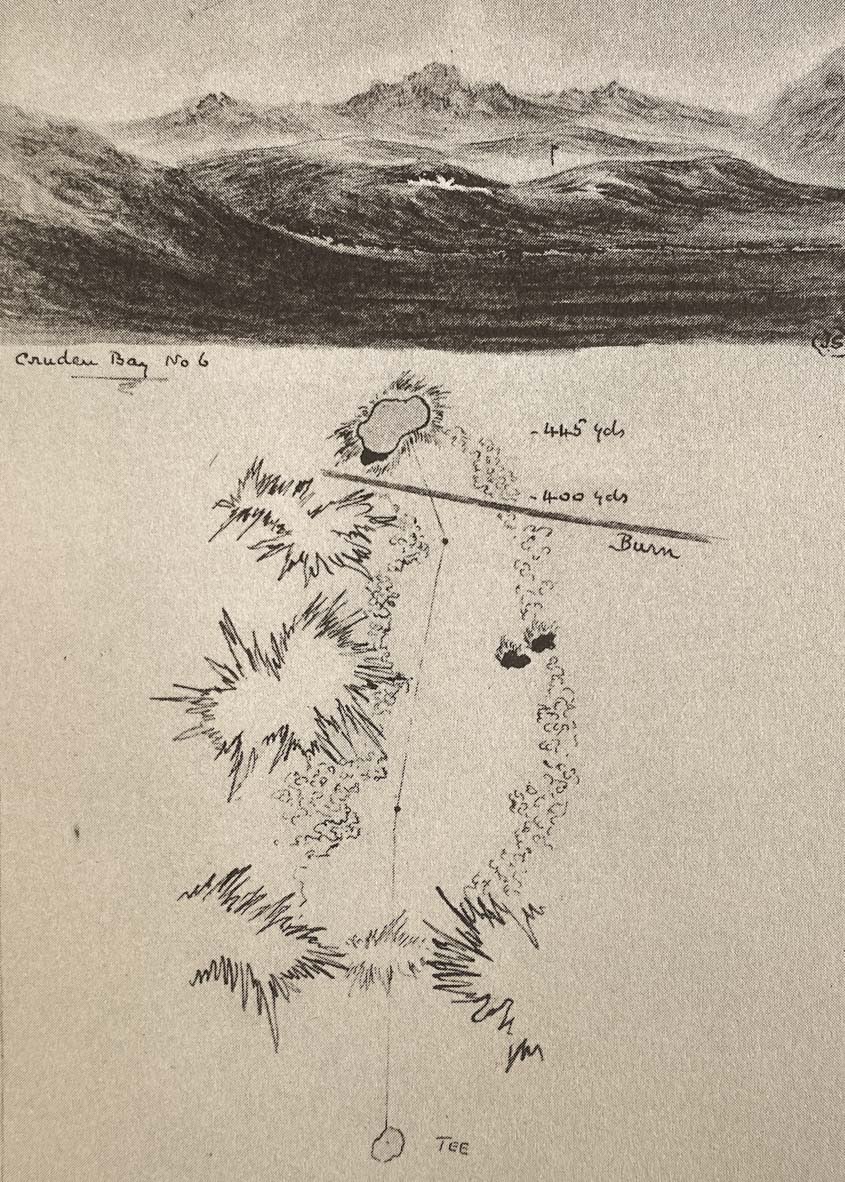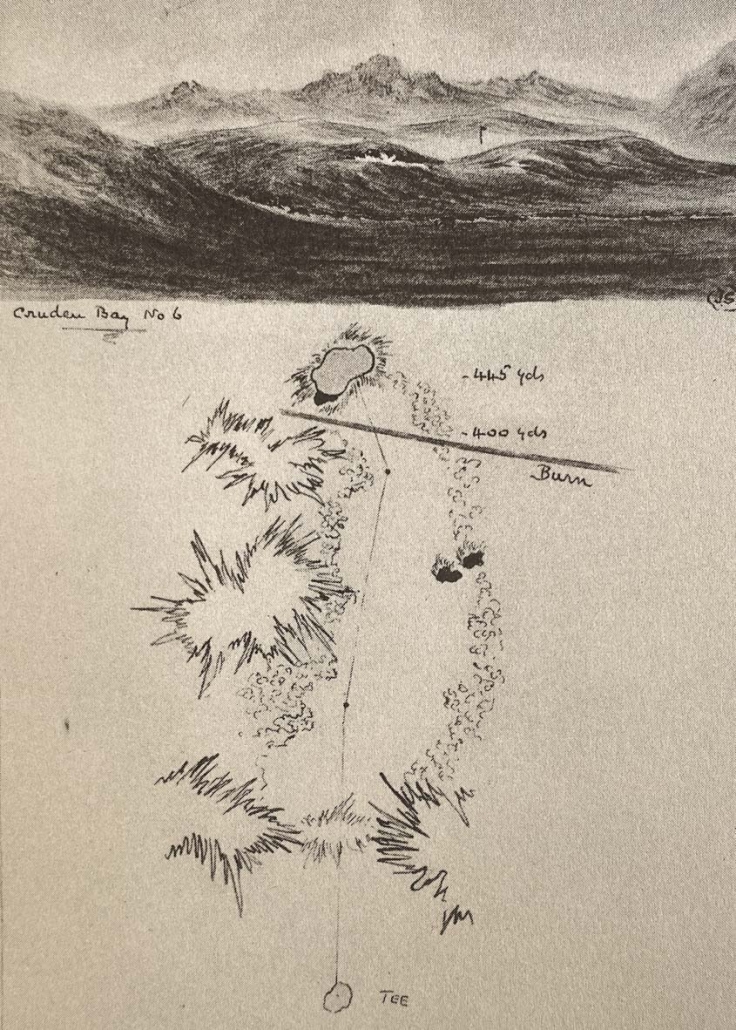 After Tom Simpson and Herbert Fowler, Donald Steel would make minor alterations with bunkering. In 2007, Cruden Bay Golf Club discovered they owned more linksland than previously thought. The result is the alternate one-shot hole on the far end of the course lying behind the 12th green and 13th tee from Mr Frank Pont which remains largely unplayed. In 2014, golf course architect Tom McKenzie added new tees and green on the 9th hole and shifted the fairway to the left. New tees were also added on the 10th hole.
Golf Course Architecture Take Away Points
Cruden Bay Golf Club is amongst the very best in the world despite the fact many have an aversion to blind golf,  what some would perceive as unfair carries, and an arduous climb from 8 to 9. For me these are points to be embraced and celebrated, it gives Cruden Bay its character and charm. In full disclosure, climbs must be avoided but are easily forgiven if they are rewarded with a view like the back tee on the 10th!
As you may know, I am a massive Tom Simpson fan and his strategic minimalism has always been my gold standard of golf course architecture. At Cruden Bay Golf Club, it is Simpson's one-shot holes I particularly enjoyed – something associated more with Harry Colt perhaps. The 4th is one of the best I have ever seen and the 11th is short but full of terror if anything but the putting surface is found. The real revelation were holes 15 and 16. Both par 3's, the first from Old Tom and the second from Tom Simpson. Fascinating that both were bunker-less. Amazing to think of two par 3's back to back this close to the end of the round and both to not have bunkers is a rarity. I also see another parallel to West Sussex where there are three par 3's in a span of four holes on the front nine. It's not an issue if they are of a high standard and sufficiently different so as not to be monotonous.
Quirky Cruden Bay Golf Club
Cruden Bay Golf Club is frequently described as 'quirky'. It is an apt description as it is indeed 'unusual in an appealing or interesting way.' To what may many be referring? The view from the clubhouse is reminiscent of Muirfield but bolder and more impressive. There are blind shots aplenty with blind green sites on holes 13 through 15. The 7th green is tucked between dunes up and left. The 13th green is tucked behind a dune on the right. The 14th green is hidden in a punchbowl or perhaps better described as a bathtub. There are only two Par 5's but two Par 3's played back to back on 15 and 16. Of interest, the blindness is aided not by the use of bells that give off false alarms or cannot be heard, Cruden Bay Golf Club employs a traffic light system on some of the holes.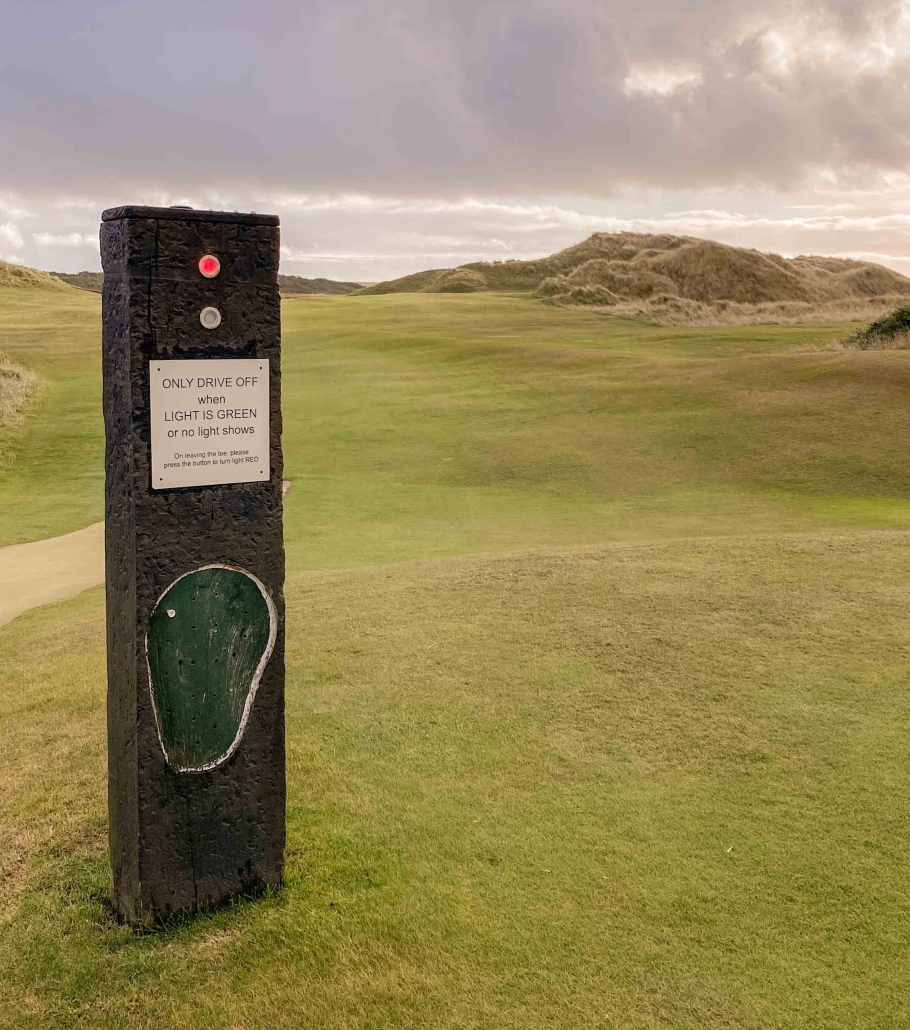 In the clubhouse at Cruden Bay Golf Club, there is still more. Tom Simpson was eccentric and a member of high society. In the 1920s and 30s, needlepoint was all the rage amongst the elite and Tom Simpson was known to gift a needlepoint to the club. Cruden Bay Golf Club has the only remaining example known to exist. If this type of golf geekery gets you going, visit the old professional shop before or after your round for a curated collection of all things Cruden Bay.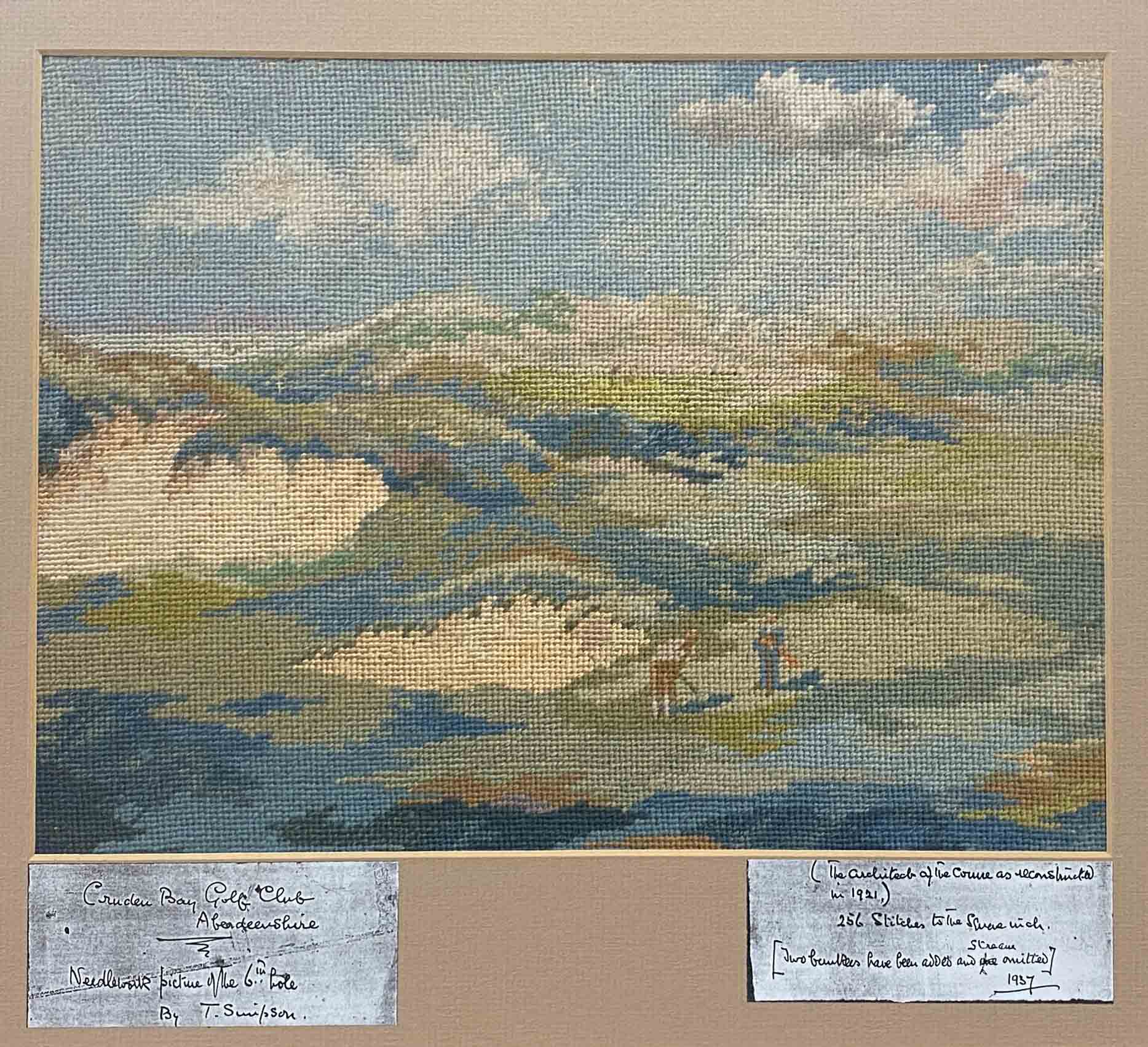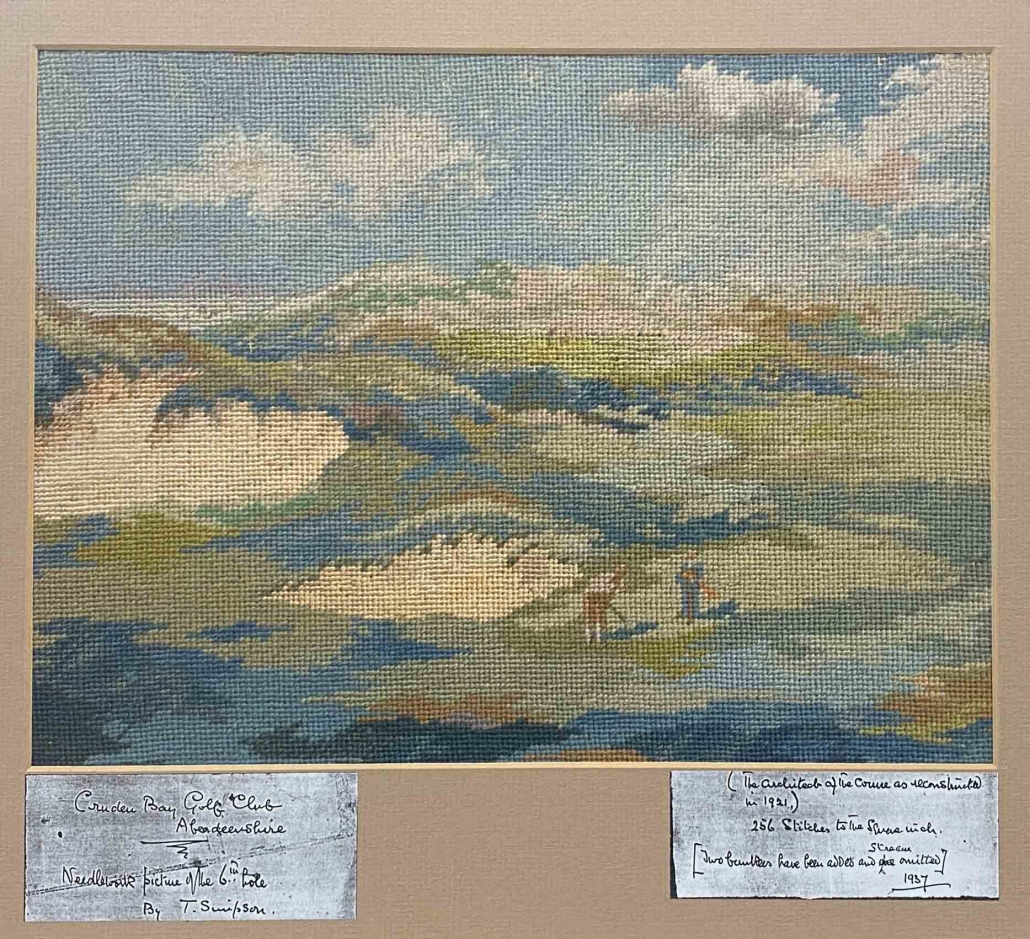 St Olaf Course at Cruden Bay Golf Club
If you play the Main Course at Cruden Bay Golf Club you can play the 9 hole, St Olaf Course for free the day before, on the same day, or even the day after! When Tom Simpson routed the holes in the dunes on the front nine, additional ground allowed for new holes and some original Old Tom Morris holes to be used for a fun nine-hole course. Old Tom Morris' original designs are holes 6 & 8 with Tom Simpson's additionals being the 3rd and 4th. When it comes to the second 9 hole courses on links in Britain, one must admit the Channel course is superb at Burnham and Berrow but St Olaf has everything and more to challenge easily for the undisputed title. In fact, it could be so good you come for 27 holes at Cruden Bay Golf Club, not just 18…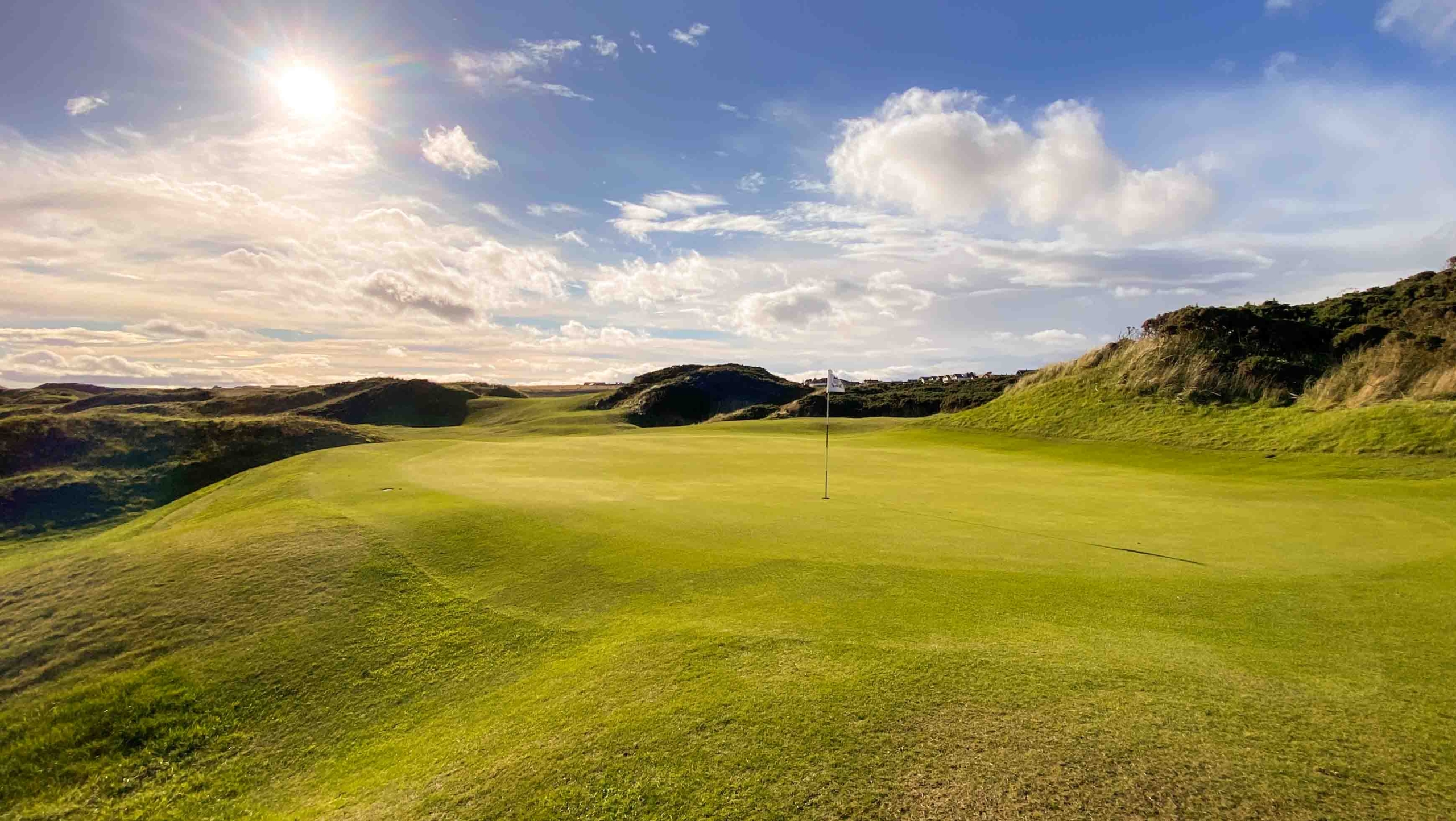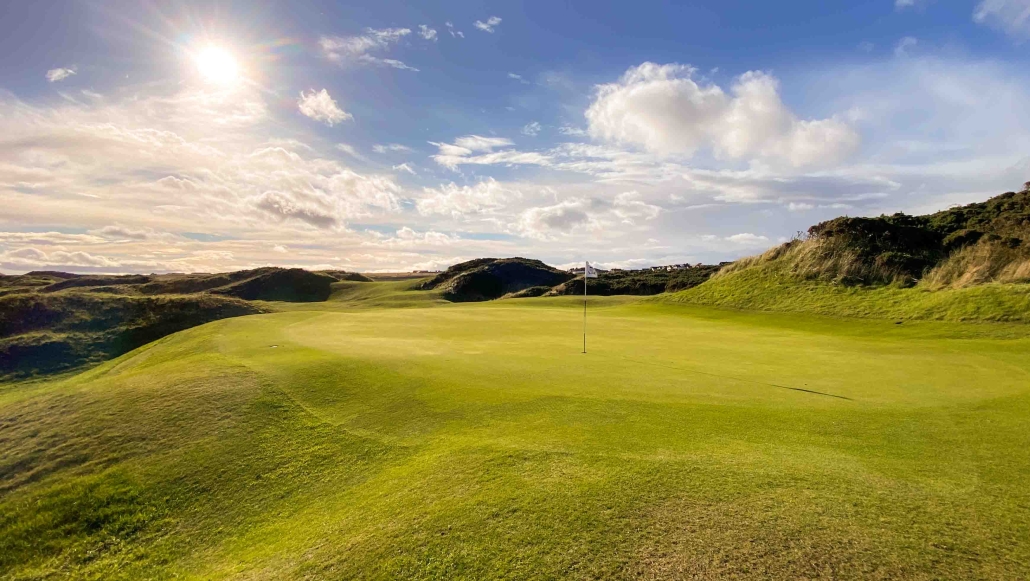 Cruden Bay Golf Club

Reviews

Read Clyde Johnson's analysis of the 3rd hole at Cruden Bay Golf Club on The Fried Egg.
Cruden Bay Golf Club Photography
Purchase Kevin Murray's photography of Cruden Bay Golf Club.
Read More


Cruden Bay Golf Club

- Course Guide

Cruden Bay Golf Club

- Videos




Watch Erik Anders Lang Video
See Ru MacDonald's Course Vlog
Hidden Links Iconic Video
Epic Drone Footage of Cruden Bay Golf Club
Cookie Jar's Old Tom Trails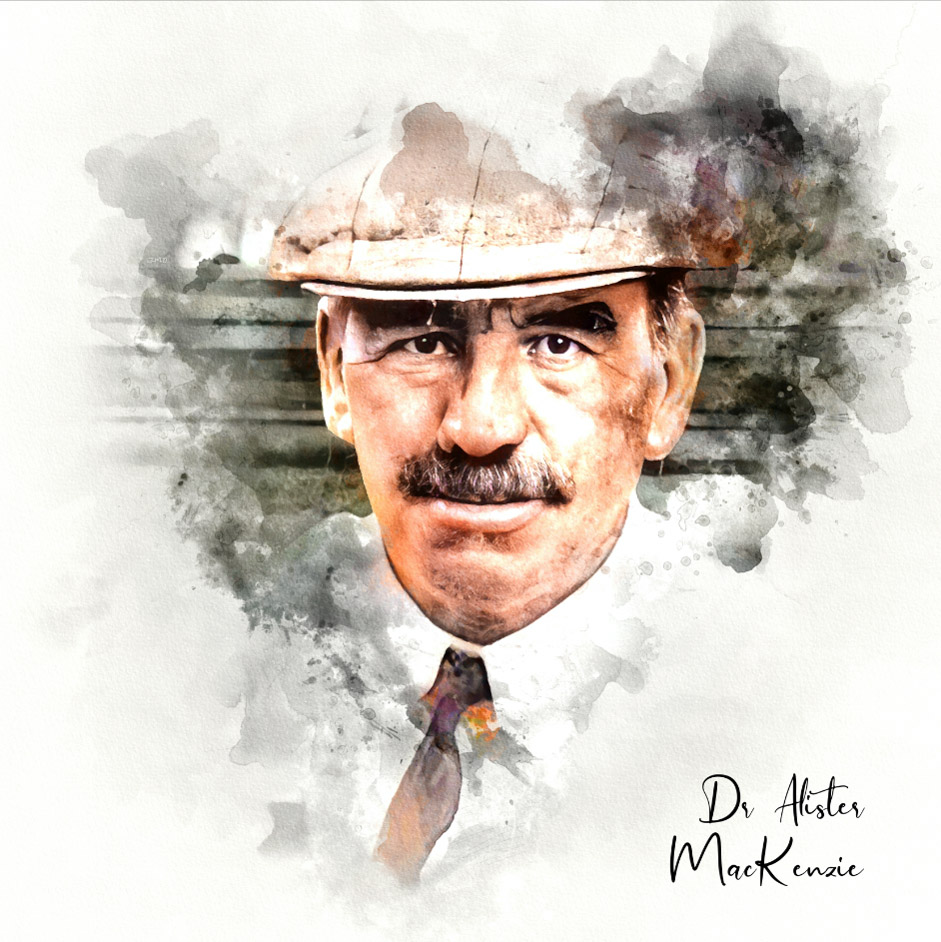 Featured Architect:
MacKenzie, Alister
As taken from his book, Golf Architecture, Alister MacKenzie felt the following were essential: The course, where possible, should be arranged in two loops of nine holes. There should be a large proportion of good two-shot holes and at least four one-shot holes. There should be little walking between...
View Profile