Beau Desert Golf Club

West Midlands, WS12 0PJ, England
Overview
In 1931, the leasehold for the golf course was up for auction. Beau Desert Golf Club agreed to bid no more than £2500 to acquire the lease. Two members were appointed to bid on behalf of the club and after a hearty lunch and slightly inebriated, they bid each other up to the tune of £4000.
Course Review

(Click to reveal)

Golf Course Review

Beau Desert Golf Club is located in the Cannock Chase Area of Outstanding Natural Beauty (AONB). On the outskirts of Cannock between Lichfield and Stafford, it is a stone's throw from Birmingham just off the M6. The course is known by its members as The Beautiful Wilderness – as you approach the club you can appreciate exactly why.
Beau Desert Golf Club History
In 1911, Herbert Fowler was commissioned to construct the first 9 holes which would become Beau Desert Golf Club. Lord Anglesey commissioned the work here and Bull Bay Golf Club. Golf Illustrated, in November 1912, commented that 9 holes then existed and 9 more were planned. By 1914, the complete set of 18 holes had been completed. Just a few years later he would travel to America and then partner with JF Abercromby, Tom Simpson, and Arthur Croome.
Beau Desert Golf Club Architectural Highlights
There is a lot to like at Beau Desert Golf Club. If I was anywhere in the vicinity, I would move heaven and earth to be a member here.
Plateau Greens – The sand and gravel for the greens were acquired from the site itself and the cuts can be seen in the grassed pits on holes 1, 3, 8, and 9. Herbert Fowler repeatedly used this design feature on various courses including Yelverton Golf Club. The wedge-shaped green complexes often fall off on two sides with the thin edge of the wedge facing the line of play.
Stunningly Beautiful – The rolling terrain is punctuated by specimen trees and accented richly with heather. The contrast of the long fescues adds texture and to the playing surfaces. Even if you were not a golfer you'd appreciate a walk of the course… Recent woodland management has opened up the course with strong vibes of the best of the English heathlands.
The Midlands or Surrey/ Berkshire?  You could be forgiven for thinking you might be 140 miles south… if the course was, it would be mentioned in the same breath as Fowler's other work at Walton Heath and the Berkshire. There is more in common with Berkshire Red and Blue than Walton Heath Old and New but can hold its own against either… As well, there may be as much or more original Fowler here.
Scale – The greens and bunkers are large but are perfectly at home in the surroundings in which they are found.
Fine Example of Herbert Fowler's Work – Herbert Fowler is best known for his 36 hole layouts… The Berkshire, Walton Heath, Saunton East & West, and Royal Automobile Club. Not much of Fowler's work is untouched at Saunton. RAC was actually 27 holes. 9 have been lost and the other 18 have been heavily 'restored'. Walton Heath Old has also had alterations (the merging of holes for example). Beau Desert would have been opened for play a year after Walton Heath New…
Fowler's Features? A common conclusion regarding Fowler's work is there didn't seem to be a defining feature, element, or striking characteristic. However, after seeing Walton Heath and Beau Desert Golf Club you'd realize that isn't exactly the case…
Reverse Tiered Greens – The 2nd green at Beau Desert Golf Club is vintage Herbert Fowler. A reverse-tier green site with a severe runoff on the back. The exact template is replicated on the 12th hole at North Foreland Golf Club in Kent.
Mounds – There is a buried elephant on the front shoulder of the same green complex. These appear to be another defining feature of Fowler's work and seen across his portfolio.
Cross Hazards – whether bunkers or broken ground, these features abound in Fowler's work of this pre-war era. Examples of bunkers are found on the 2nd, 3rd, 5th, 13th, and 16th. Broken Ground is found on the 1st, 15th, 17th, and twice on the 18th! Where there were previous earthworks or rough ground it was used!
Routing – Par 3's are often sited which play in the opposite direction to the previous hole. Examples include the 2nd & 3rd and the 15th & 16th. This appears to have been a familiar tactic used by many Golden Age Architects, particularly JF Abercromby.
9th Hole – I love this hole. Why? It's awkward and demands a decision and commitment from the tee. If you don't attempt the bold 'go for it' approach, you are left with an awkward shot below the hole over bunkers to a blind hole location on the left. It is strategically brilliant and works great with the 10th. The fact Herbert Fowler found two holes in the corner of the property is pure genius.
Woodland Management – There is a dramatic plan of action to reduce and manage tree growth. Where it has been actioned, the effects are incredible. We can only hope Beau Desert Golf Club continues on this journey as the results are magnificent. The resulting improvement in turf quality and heather regeneration will come next. Mowing lines to accentuate the almost rectangular green pads would be great to see. It would mean a different aesthetic but the potential is there!
Beau Desert Golf Club Reviews
Read More

Beau Desert Golf Club

- Videos




See a Slideshow Preview of Beau Desert Golf Club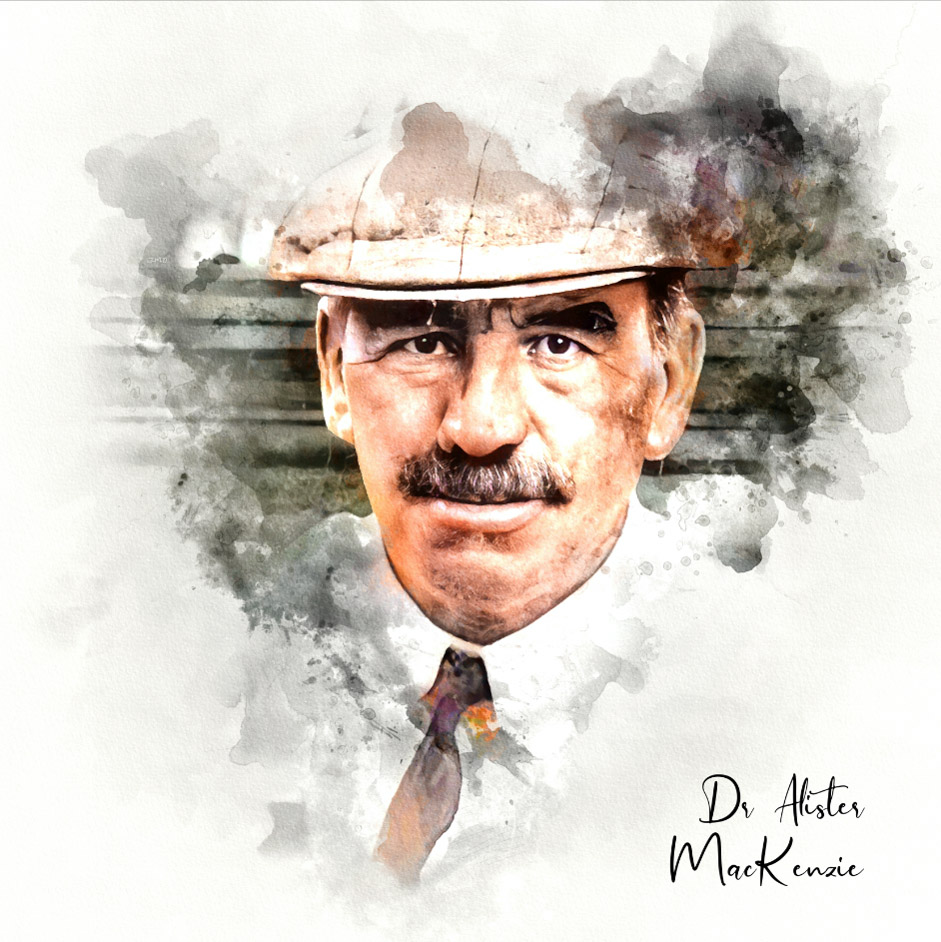 Featured Architect:
MacKenzie, Alister
As taken from his book, Golf Architecture, Alister MacKenzie felt the following were essential: The course, where possible, should be arranged in two loops of nine holes. There should be a large proportion of good two-shot holes and at least four one-shot holes. There should be little walking between...
View Profile