Trump International Golf Links Doonbeg
Architects:

Norman, Greg
Hawtree, Martin

Holes of Merit:

1, 14

NCG Rank:

57/100 in GB&I
Please login or register to add this content to a list.
Overview
The Trump Doonbeg website proudly states that "subtlety is not our strength." With towering dunes and wild ocean views on 16 of the 18 holes, we cannot disagree!
The golf links hotel is world-class. Luxurious living areas and bedroom suites are typical of Trump's properties and Doonbeg's are no different.
Doonbeg Videos
No Laying Up's visit can be seen here
Watch Hidden Links slightly dated video here
See the club's promo video here
---
Golf Course Review
Doonbeg, of Trump International Golf Links Doonbeg, is an easy drive from both Lahinch and Ballybunion. The links are laid out on a crescent-shaped beach and amongst the world-famous west of Ireland sand dunes. With views of the Atlantic Ocean 16 of 18 holes, the Creegh River creates a natural boundary along with Doughmore Beach.
It was designed by Greg Norman and opened for play in 2002. In the early 1990s, 377 acres of links-land was purchased from four local farmers with construction beginning in December 1999. The links opened on July 2002 with a match between Greg Norman and Padraig Harrington. In February 2014, the Trump Organization purchased Doonbeg and renamed the course Trump International Golf Links.
After taking ownership, Martin Hawtree was called upon to make changes and revitalise the layout enhancing playability. Grass paths were installed and the coastal holes were tweaked because of issues with erosion. Holes 5, 6, 9 and 14 were reimagined and the rest of the holes were altered in some way. What is left is a Greg Norman routing with a Martin Hawtree touch.
Some question why the course doesn't always make the most of the linksland on offer. The answer is Vertigo Angustior, a small endangered snail whose native habitat lies adjacent to the links. The tiny creature with a big impact is better known as the Narrow-mouthed Whorl Snail.
Doonbeg Photographs
Purchase epic photography and artwork here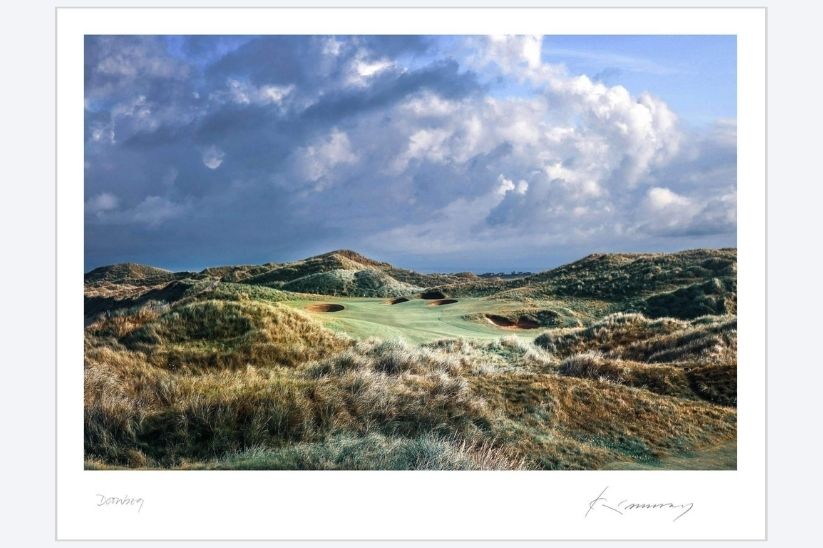 ---
Collections
This course features in these collections. Click an icon to view the entire set.
---
Visitor Information
Everything you need to know before you go!
---
Evalu18 Recommends
Everything you need to know before you go!
Stay:

Food & Drink:

Things To Do: