Architects:

McKenna, James
Hewson, Lionel
Gourlay, Molly (Mary Perceval)

Holes of Merit:

1, 2, 3, 6, 7, 8, 9, 10, 11, 13, 15, 16, 17

NCG Rank:

20/100 in GB&I

Golf.com Rank:

20/100 in the World
Please login or register to add this content to a list.
Overview
The routing uses the dunes-land to create triangles and variable wind conditions.
Wider fairways would seem to favour a longer hitter but greens need to be respected and played to the right side in order to score.
Greenside touch can level the playing field.
Variety of the greens! They vary in size, shape and preferred style of approach.
Tom Doak recommends golf architecture students pay special attention to the green contouring and routing. Only The Old Course and Royal Dornoch notch up more 10's than Ballybunion Old!
Ballybunion Old Course Videos
No Laying Up's visit can be seen here
---
Golf Course Review
Ballybunion Old Course had its beginning in 1893 when it was described as a 'rabbit warren below the village.' It was revived in 1906 by Lionel Hewson who then laid out 9 holes and extended to 18 holes in 1926.
The present-day iteration of the Ballybunion Old Course is the handiwork of none other than Tom Simpson and Molly Gourlay from 1937. The course existed before they arrived but they made it what it is today. Much of the routing was done by Fred Smith of Sutton's Seed Company in the 1920s.
Tom Simpson at Ballybunion Old Course
Tom Simpson's contributions are as follows:
Hole 1 Fairway Bunkers
2nd Green
4th Green
Hole 6
7th Green
8th Green
Hole 9
13th Green
Hole 16
Hole 17
Tom Watson at Ballybunion Old Course
It wasn't until the late 1960's did it start to gain acclaim. Then, in the early 1980s, Tom Watson made visits while transversing the Atlantic for the Open which put it on the golfing world's radar. When the Cashen Course was added in 1982, the hole numbering was changed to its current order.
Ballybunnion Old Course Photography
Purchase artwork of this course here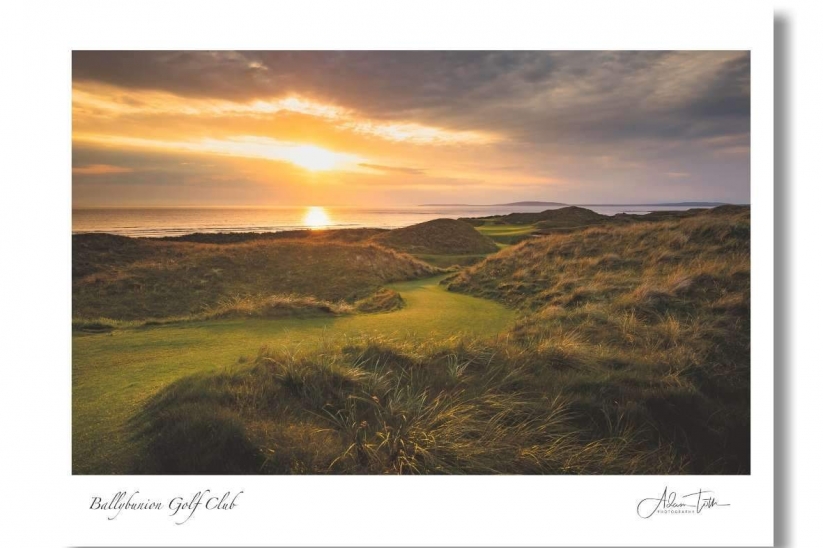 ---
Collections
This course features in these collections. Click an icon to view the entire set.
---
Visitor Information
Everything you need to know before you go!
---
Evalu18 Recommends
Everything you need to know before you go!
Stay:

Food & Drink:

Travel: