Woodlands

Argyll, PH49 4JX, Scotland
Overview
Woodlands Glencoe was designed by Robin Hiseman, now of European Golf Design. His more famous designs include the acclaimed JCB in addition to advisory work on behalf of Royal Dornoch and Boat of Garten.
One of Robin Hiseman's architectural icons is Mike Strantz. He is a keen architectural student and is a proper golf course architecture geek. Any work Robin has touched is worth the effort to see and Woodlands is no exception.
Course Review

(Click to reveal)

Golf Course Review

Woodlands lies at Ballachulish – the crossroads leading to Oban, Glencoe, and Fort William overlooking Loch Leven and Loch Linnhe.
It was given the accolade of being the best 9-hole golf course in Scotland and more recently rated a Top 50 9 Hole Golf Course in the World!
A short course with no Par 5's, three Par 3's, and six Par 4's. No Par 4 is over 400 yards in length and the shortest Par 3 is 133 yards. The course is known for its immaculate presentation.
Architectural Highlights of Woodlands
The first hole uses a large tree and out of bounds for strategic intrigue. The second is a standout one-shot hole with a precarious green site perched on the side of a hillock with a burn front and left on the low side. There is a sneaky Redan green on five. The bunker on the sixth is made by a single bunker on the front left of the green site. The echelon green on the seventh is perfectly set diagonal to the line of play.
Woodlands Synopsis
The course itself isn't breathtaking nor does it have much curb appeal. The mountain bowl it sits in though is exceptional.
What it lacks in visual punch it makes up for in being clever. This is basic golf course architecture – it works and works well. It shows me there is no reason why every golf course couldn't be as good. It is basic but subtle. Every small course can and should be this good…
Read More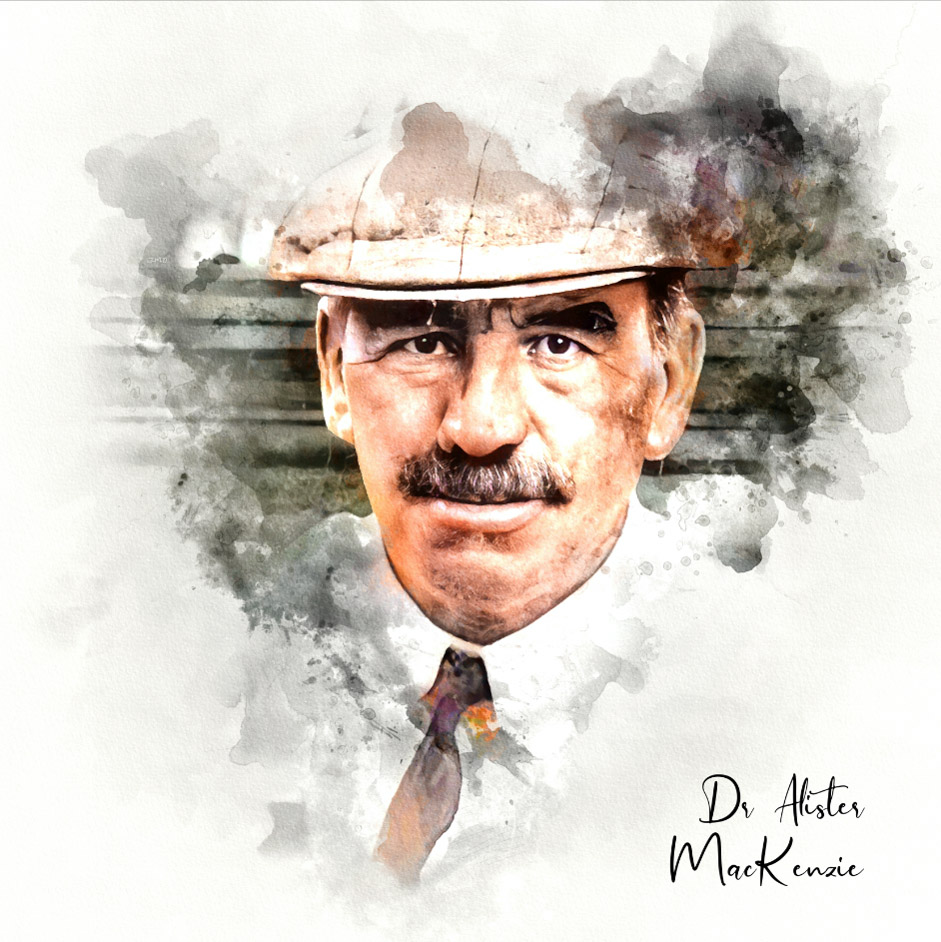 Featured Architect:
MacKenzie, Alister
As taken from his book, Golf Architecture, Alister MacKenzie felt the following were essential: The course, where possible, should be arranged in two loops of nine holes. There should be a large proportion of good two-shot holes and at least four one-shot holes. There should be little walking between...
View Profile