Whittington Heath Golf Club

West Midlands, WS14 9PW, England
Overview
Whittington Heath Golf Club has always had a strong connection to the Army. In fact, it was known as Whittington Barracks Golf Club for many years!
Course Review

(Click to reveal)

Golf Course Review

Whittington Heath Golf Club dates from 1886 when a nine-hole course was laid out as part of a horse racing track, similar to Musselburgh. Found just off the M6 Toll Road north of Sutton Coldfield and between Tamworth and the cathedral city of Lichfield, the course is easily accessible.
Whittington Heath Golf Club & The Army
George Simon, a Lieutenant Colonel of the Army Medical Service, founded the club. Located adjacent to the Whittington Barracks, Whittington Rifle Range, and The Defence Medical Services (DMS Whittington), there is a strong historical connection between the club and the army. In fact, early membership was only open to military personnel. The membership purchased the club from the Ministry of Defence in 1994.
Whittington Heath Golf Club & Harry Colt
It was decided on May 18, 1927, to hire Harry Colt to remodel and extended the course to 18 holes. He proposed designing and overseeing the work for the grand sum of between £1000 and £1500. The pitch was successful resulting in 'the best Harry Colt designed heathland in Staffordshire.'
Whittington Heath Golf Club & HS2
The new high-speed rail line (HS2) runs directly through the middle of the current golf course. The result is the clubhouse will be demolished and at least five of Harry Colt's holes will be lost.
Ever resilient, Whittington Heath Golf Club is making the most of the compensation awarded from the HS2 development by purchasing 62 acres of farmland adjacent to the current site. Five new holes were designed by Jonathan Gaunt and built by John Greasley Ltd.
The payout has also allowed the club to reinstate the heathland nature of the course and to restore the golden age aesthetic to the bunkers. A short game area and practice ground will also be added.
How Much Harry Colt Is Left?
Holes 1-5 – J Gaunt
Holes 6 & 7 – H Colt
Hole 8 – J Gaunt
Hole 9 – J Gaunt & H Colt (Green)
Hole 10-15 – H Colt
Hole 16 & 17 – J Gaunt & H Colt (Green)
Hole 18 – J Gaunt
Read More
Whittington Heath Golf Club

- Videos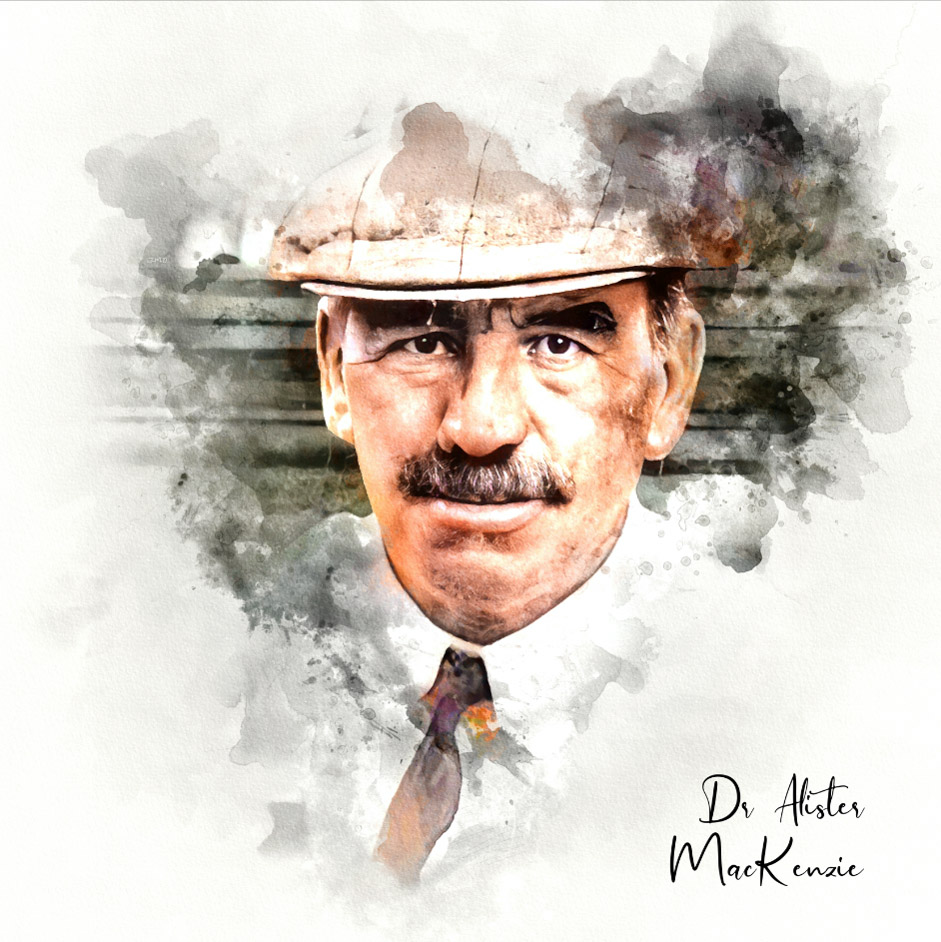 Featured Architect:
MacKenzie, Alister
As taken from his book, Golf Architecture, Alister MacKenzie felt the following were essential: The course, where possible, should be arranged in two loops of nine holes. There should be a large proportion of good two-shot holes and at least four one-shot holes. There should be little walking between...
View Profile