West Hill Golf Club

Surrey, GU24 0BH, England
Overview
Tom Simpson and Bernard Darwin named 15 as perhaps the best one-shot hole of its length on any golf course, being called the best long-shot hole in golf.
Frank Pennink wrote the quintet of short holes is as good as can be found on any course anywhere.
It is thought by some the changes to Woking's famed greens by Paton and Low were due to Butchart's inspired greens at West Hill.
The railway that runs alongside Woking's 4th and 7th also runs by West Hill's 3rd.
Sir Guy Campbell suggests that both Jack White and Willie Park had involvement in course design in his book, History of Golf in Britain.
Course Review

(Click to reveal)

Golf Course Review

West Hill Golf Club in Brookwood, Surrey, England is one-third of the 3 W's, the other two being Woking and Worplesdon. West Hill is considered the most difficult and most heathery of the three by many.
West Hill Golf Club History
The course was funded by the keen lady golfer, Marguerite Lubbock. There are competing theories as to why the club was founded: The first is she had been denied access and membership to other clubs. The second is West Hill Golf Club was a wedding present for her husband.
In any event, Cuthbert Butchart was hired to lay out the golf course. The Carnoustie professional laid out West Byfleet Golf Club just down the road a couple of years previous before turning his attention to West Hill Golf Club. The course opened for play on July 9, 1910. A match was played by James Braid, Samuel Mure Ferguson (New Zealand GC), and CK Hutchison.
Of interest, West Hill Golf Club has in its possession a receipt for services rendered from James Braid. In it, he refers to the implementation of some bunkers and the raising of the tees on a short hole.
West Hill Golf Club Synopsis
West Hill Golf Club is one of Surrey's oldest clubs, the par 69 course has remained largely unaltered since Sir Guy Campbell's input. Known for its towering Scotch pines and the meandering brook of Brookwood, which comes into play on six of the holes. The course can be stretched to just over 6400 yards. With only two Par 5's and five Par 3's, the eleven Par 4's, which vary in length from 288 yards to 473 yards, ensure the course is no pushover.
Comparing The 3W's
The unfortunate part of being so close to other world-class golf courses is you will inevitably compare. Hence, the moniker of the 3W's: Woking, Worplesdon, and West Hill. While most would say Woking is the best of the three, a stern argument could be made for the other two. Woking has some bad holes, namely the 9th and 10th. Worpledson's opening three holes are not of the same standard as the rest of the course. West Hill has one of its own, the 14th (perhaps it's not even the hole but rather the tee!).
In a nutshell, Woking has the strongest set of greens and effortless routing. Worplesdon stutters at the start but has some of the best runs of golf in Surrey. The back nine is simply spectacular. West Hill GC has some of the best individual holes I've seen – with a particular shout-out to the par 3's and the par 4 8th! The highs at West Hill may be higher than any of its neighbours.
West Hill Golf Club Reviews
Take Sean Arble's tour of West Hill.
West Hill Golf Club
Photography
Purchase Kevin Murray's West Hill GC photography. 
Read More

West Hill Golf Club

- Videos




Watch West Hill's New Hype Video
Watch West Hill Golf Club's Official Video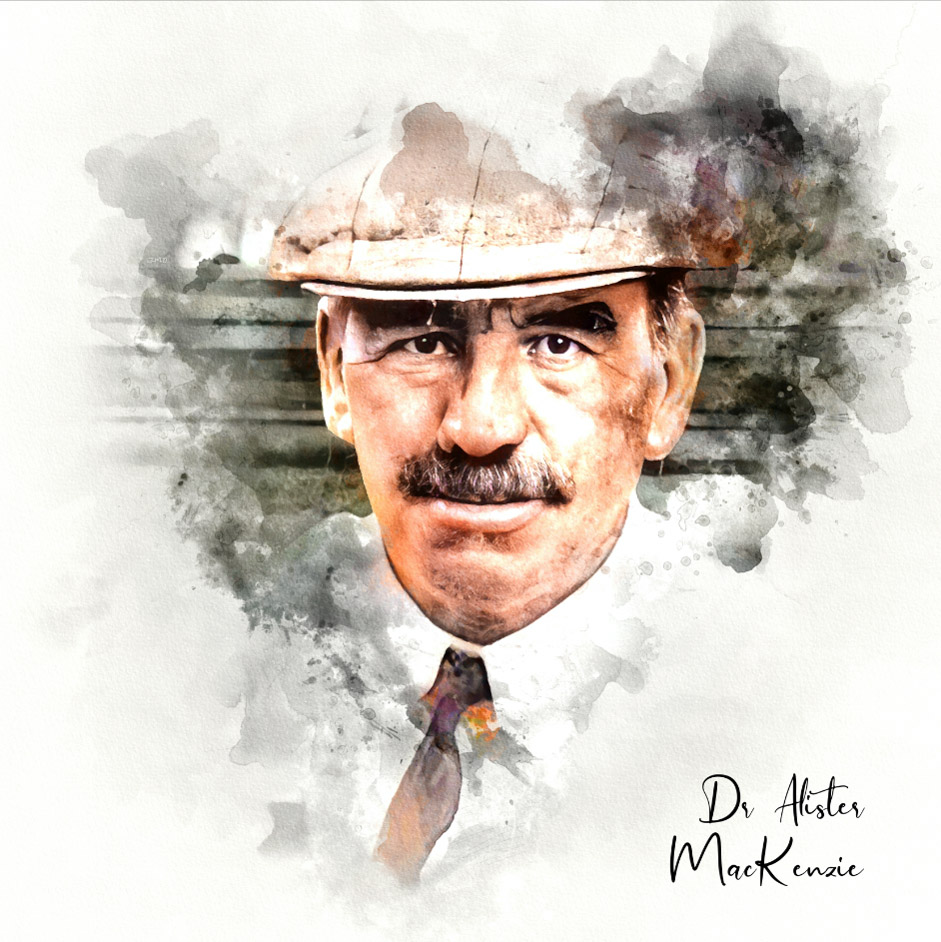 Featured Architect:
MacKenzie, Alister
As taken from his book, Golf Architecture, Alister MacKenzie felt the following were essential: The course, where possible, should be arranged in two loops of nine holes. There should be a large proportion of good two-shot holes and at least four one-shot holes. There should be little walking between...
View Profile