Silloth Golf Club

Cumbria, CA7 4AE, England
Overview
Until 1966, Silloth on Solway Golf Club was known as the Carlisle and Silloth GC.
Silloth on Solway Golf Club is considered to be on the best value green fees in the UK.
Course Review

(Click to reveal)

Golf Course Review

Silloth Golf Club is gaining notoriety for all the right reasons. The rest of the world is only waking up to what only a few knew just a few years ago… Silloth on Solway Golf Club is not only one of the best value for money links in England… it may just be one the best links in the UK & Ireland.
Davy Grant & Silloth Golf Club
The original course was founded by the North British Railway company in 1892. The idea was to create a destination by developing the town as a port, holiday resort, and terminus for commercial freight and passengers. Davy Grant, the North Berwick professional, was called in to lay out the course in 1892. Mungo Park was also on hand to help with the consultation.
How does a North Berwick professional get the job to lay out a golf course in England? The Chairman of the North British Railway, The Marquis of Tweeddale, was a member and past captain of North Berwick.
The Davy Grant golf course measured just over 4500 yards. The shortest hole was 160 yards and the longest, was just 360 yards. The course was an out-and-back affair that actually used the footprint of the current site.
The modern 2nd and 18th holes are from Davy Grant.
Willie Park Jr & Silloth Golf Club
Between 1898 and 1902, Willie Park Jr made significant adjustments. Willie Park Jr would create new holes on both the outward and inward nines by combining, adding too or incorporating features and components from Davy Grant's design.
His work revolved around removing, or at least reducing, blind shots across dunes and routing the links in the valleys. Where Davy Grant routed his course out and back, Willie Park Jr tacked back and forth through the dunes.
The current 4th, 5th, 7th, 8th, 11th, 12th, 13th, 14th, 15th, 16th, 17th holes are from Willie Park Jr.
Alister MacKeznie & Silloth Golf Club
In 1915, Alister MacKenzie proposed changes to the course. However, due to the war and limited funds, only the 3rd green and 4th tee were installed. One can only guess why the coastal land was never used in any of Grants, Parks, or MacKenzie's designs.
Silloth's Challenge
Tom Doak perhaps said it best when he commented that the course finds itself in golfing no man's land between Scotland and England. Located on the Solway Firth in Cumbria, the area is known more for its rambling than golf.
However, what Cumbria lacks in quantity – it makes up for in quality. Whenever one visits you will frequently hear comments like: 'It's a long journey but worth the trip', 'highly recommended links golf course', or 'great link course and the epitome of a hidden gem'. More recently, some rankings have included the links in their Top 100 in England, the UK, and even the World.
Silloth Golf Club Reviews
Read Golf Club Atlas' review of Silloth.
Take Sean Arble's tour of Silloth GC.
Silloth Golf Club Modern Golf Art
Read More

Silloth Golf Club

- Videos




ollie alison reviews silloth golf course - best under £100
watch cookie jar's story of silloth golf club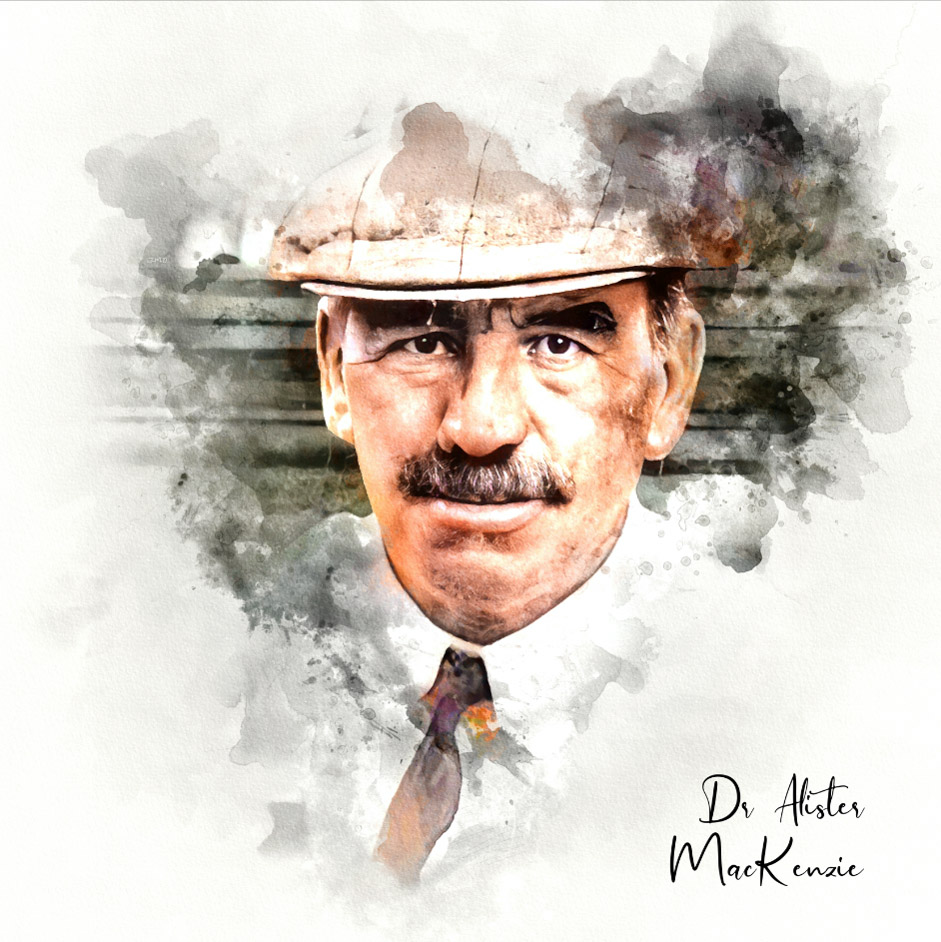 Featured Architect:
MacKenzie, Alister
As taken from his book, Golf Architecture, Alister MacKenzie felt the following were essential: The course, where possible, should be arranged in two loops of nine holes. There should be a large proportion of good two-shot holes and at least four one-shot holes. There should be little walking between...
View Profile