Scotscraig Golf Club

Overview
The basis for C.B MacDonald & Seth Raynor's Knoll template hole is probably the fourth.
For most, they will drive past the course on their way from St Andrews to Carnoustie blissfully unaware of what they've missed.
The golf course could be described as a hybrid links-heathland and is the 13th oldest golf club in the world! The oldest medal in golf, The Gold Medal, is still played for at the club - now for over 200 years!
Justin Rose is an honorary member. He almost qualified for an Open here at 14 years of age.
Course Review

(Click to reveal)

Golf Course Review

Scotscraig Golf Club in the seaside town of Tayport, Fife is located just 10 miles from the famous Old Course at St Andrew's. It was founded by members of what would become the R&A. The connection is still strong with Scotscraig Golf Club used for Open Qualifying when The Open is at St Andrews.
Scotscraig Golf Club Architectural History
Founded in 1817, Scotscraig Golf Club would be extended to 9 holes in 1893. The course was then extended to 18 holes in 1904. In 1923, James Braid would make the course more or less what it is today.
The Knoll Template Hole
It was James Braid who would create the 4th hole known as Westward Ho at Scotscraig Golf Club. The green was located atop a small hill or 'knoll' and the rest is history.
It may seem absurd that placing a green atop a raised done would be enough to cause CB Macdonald along with Seth Raynor popularised the concept in America. But remember, in context, most green sites would have been located in depressions and hollows to aid with rainfall collection. A deviation from the norm would have been more pronounced then than now.
Similar to the Knoll is the Volcano – essentially a Knoll on steroids and typically a par 3. These are found on many of Donald Ross' designs but the original may well have been James Braid's at Gleneagles Kings! Of course, there is conjecture and speculation as anyone who knows of Royal Dornoch and its greens could see where Ross may have found his inspiration.
Whether Westward Ho is the original Knoll or not, this dogleg par 4 is worth the journey a few minutes from St Andrews to see!
Scotscraig Golf Club Photography
Purchase Kevin Murray's photography of Scotscraig Golf Club.
Read More
Scotscraig Golf Club

- Videos




Watch golfing world's review of Scotscraig Golf Club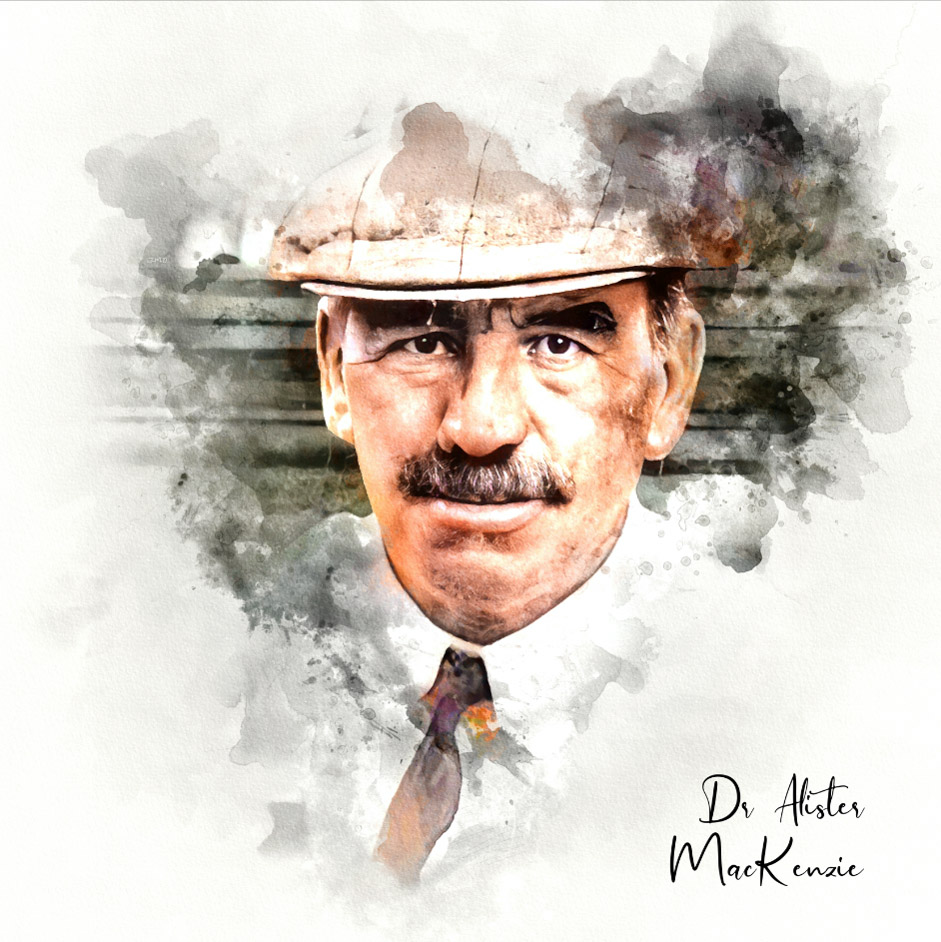 Featured Architect:
MacKenzie, Alister
As taken from his book, Golf Architecture, Alister MacKenzie felt the following were essential: The course, where possible, should be arranged in two loops of nine holes. There should be a large proportion of good two-shot holes and at least four one-shot holes. There should be little walking between...
View Profile