Rye Golf Club

East Sussex, TN31 7QS, England
Overview
There are no tee times at Rye Golf Club. Links golf is played at the private club by invitation only at the Secretary's discretion.
Not only is it one of England's best links, but it also tops many of the lists in the United Kingdom and even the world!
Tom Simpson regarded 13, The Sea Hole, as one the very best blind two-shot holes in the game.
Tom Doak recommends golf architecture students pay special attention to the routing.
From 1899, the Oxford and Cambridge Golfing Society began playing their home matches at Rye. This relationship continues strong today. The biggest event in the Society's calendar is the President's Putter.
Bernard Darwin wrote of the links: "A narrow strip of admirable golfing country with a range of sandhill running down the middle and a road and a fence running down one side. That road is a great source of exasperation... but it has largely been the making of the course. It is constantly playing a more or less subtle part, and the merits of rye are subtle rather than obvious." His armchair can be found today in the clubhouse.
Course Review

(Click to reveal)

Trip Advisor

(Click to reveal)

Golf Course Review

Rye Golf Club is built on the only dunes system in East Sussex on England's south coast. In 1893, it was decided that Camber sandhills would be ideal for a golf links. A course was laid out and opened for play in 1894. However, it was in 1895 that Harry Colt designed 18 holes that would become the permanent course. In 1907, Colt lengthened the course making use of the 'new' land made available by the receding sea. Today, the traditional links stretch to just over 6,300 yards.
Rye Golf Club & WW1
Despite its location on the South coast of England and heavy fighting taking place just across the Channel, Rye Golf Club was relatively unaffected by WW1. In 1925, Harry Colt was called in to consult on the road boundary. The club then consulted James Braid. Both proposals were ultimately rejected.
By 1932, a redesign of the course was undertaken by Tom Simpson. The main alterations were made with new holes on the 1st, 3rd, and 9th holes. The 10th and 17th holes are affected due to the new holes and new tees appeared on holes 16 and 18. To accommodate the changes, Simpson also introduced a new 14th hole which ended up only lasting a couple of years...
In 1934, it was reported by Henry Longhurst that JF Abercromby proposed changes to the 5th and 6th which appear not to have been implemented.
In 1938, more major alterations were made by Sir Guy Campbell. The motive for the change was a general disdain for Simpson's 14th hole. Sir Guy Campbell redesigned the hole which met with great acclaim and is the 14th hole played currently.
Rye Golf Club & WW2
Despite the fortuitous near-miss of World War 1, the club would not remain unscathed during World War 2. Despite the clubhouse taking the brunt of the hit, the course would be affected too. The front nine accommodated anti-invasion defenses with eight of nine holes on the back remaining open for play. Despite this, the 1938 course remains largely intact with the exception of gravel excavations alongside the right of the 11th and a new green surround on the 17th in 2010.
Rye Golf Club Synopsis
The Rye Golf Club website reads: "Speed of play is a very important aspect of golf at Rye, largely because a foursome, to be enjoyable, needs to play 18 holes at a very good pace, and therefore all players, regardless of format, are expected to play their part in ensuring there is adequate time for those lunching and playing again in the afternoon. Calling other, faster groups through is encouraged at Rye, and there should be no reluctance to do so to ensure that everyone travels at the speed they wish without inconveniencing anyone on the links." This alone should put it on the top of your must-play list. It says so much with so little about the club and course.
While the par 68 Rye Golf Club is a private members club and traditional values are held in high regard. Despite this, visitors are more than welcome at the discretion of the Secretary if an approach is made in the right way. It is worth every effort as it is one of the most esteemed links in the golfing world sporting a superb collection of short holes.
Rye Golf Club - Architect By Hole
Despite being hailed as Harry Colt's making, the design has changed often at the hands of many golf course architects. The following holes can be directly attributed to:
Hole 5 - Harry Colt
Hole 12 - Harry Colt
Hole 14 - Sir Guy Campbell
Rye Golf Club Reviews
Enjoy as Richard Pennell waxes lyrical about Rye.
Enjoy Richard Pennell's accomplished write-up of Rye
Take Sean Arble's tour of Rye Golf Club.
Read Golf Club Atlas' review of Rye Golf Club.
Study Jaeger Kovich's analysis of the 7th hole.
Rye Golf Club Photography
Read More


Rye Golf Club

- Videos




Watch cookie jar's review of rye golf club - 'Golden Age Wonders'
Evalu18 Recommends

Everything you need to know before you go!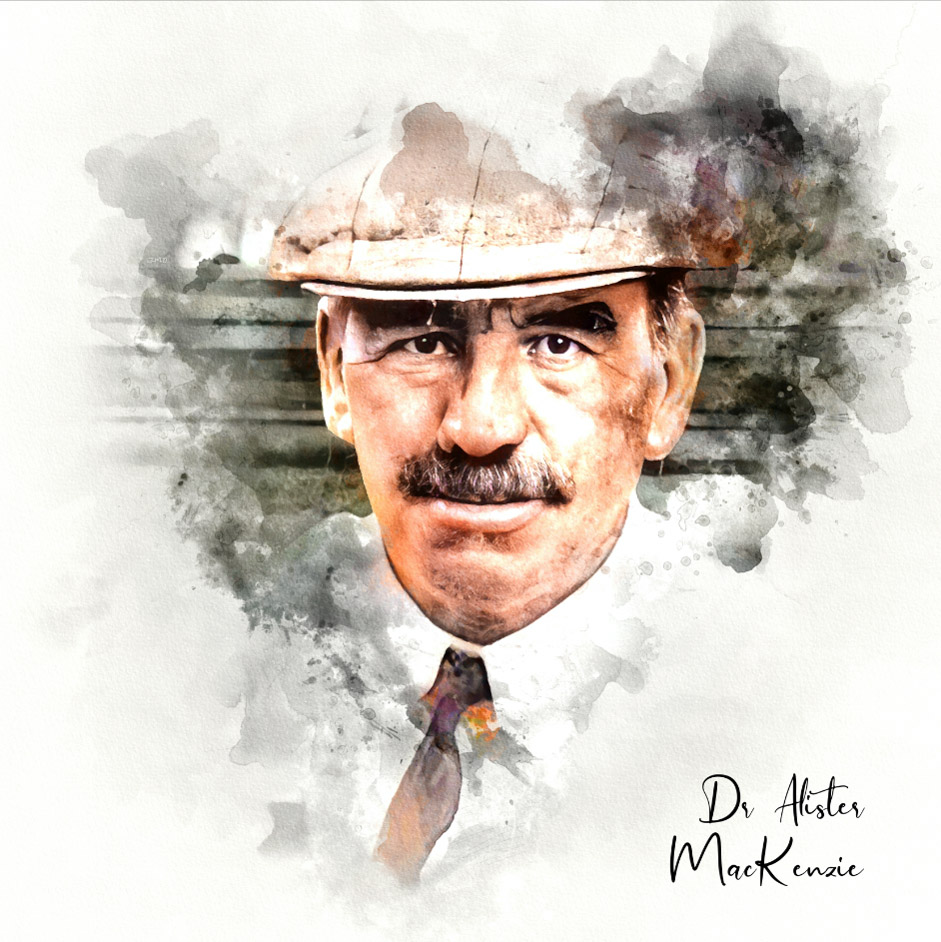 Featured Architect:
Alister MacKenzie
As taken from his book, Golf Architecture, Alister MacKenzie felt the following were essential: The course, where possible, should be arranged in two loops of nine holes. There should be a large proportion of good two-shot holes and at least four one-shot holes. There should be little walking between...
View Profile