The Golf House Club Elie

Overview
One of Elie's marvels is the periscope, salvaged from HMS Excalibur, which is used by the starter to ensure your way is clear.
Sir Michael Bonallack said of Elie: "If you love links golf, you will love Elie. Close-cut running fairways with firm, fast, true greens. A memorable and enjoyable test for golfers of every ability."
Peter Thomson wrote of Elie: "It's quirky and it's the most enjoyable course I know. If I had my way I'd build Elies all over the world."
Five-time Open Champion, James Braid, took up golf on these links and won his first local tournament here at the age of 8. He would later move to London and then Walton Heath, where he served as professional for the remainder of his life. He was able to contribute
Course Review

(Click to reveal)

Golf Course Review

The Golf House Club Elie is of the finest historic links in Fife, Scotland – located just 12 miles from St Andrews. Famous for its Periscope, the club is also known as Elie or Earlsferry Golf Club.
The Golf House Club Elie Synopsis
At just 6,273 yards, The Golf House Club Elie isn't long by modern standards but it is well guarded and doesn't give in easily. There is fine turf, large undulating greens, a persistent slope towards the sea, strategic bunkering, and an ever-present wind that continues to preserve it as a fine test of golf without reliance upon distance. In addition, there are only two par 3's and sixteen(!) par 4's. With no par 5's for the Tigers to claw back strokes, it can be a real test.
Hole By Architect at Elie
Holes 1, 2, 3 & 18 are thought to be from the hand of James Braid.
Holes 7, 8, 9, & 17 are thought to be Old Tom Morris'.
The Golf House Club Elie Reviews
Read Golf Club Atlas' review of Elie.
Take Sean Arble's tour of Elie.
The Golf House Club Elie Photography
Read More

The Golf House Club Elie

- Videos




Discover the golf house club, elie with 'no laying up'
Watch the golf house club, elie's official video
Hidden Links review the golf house club, elie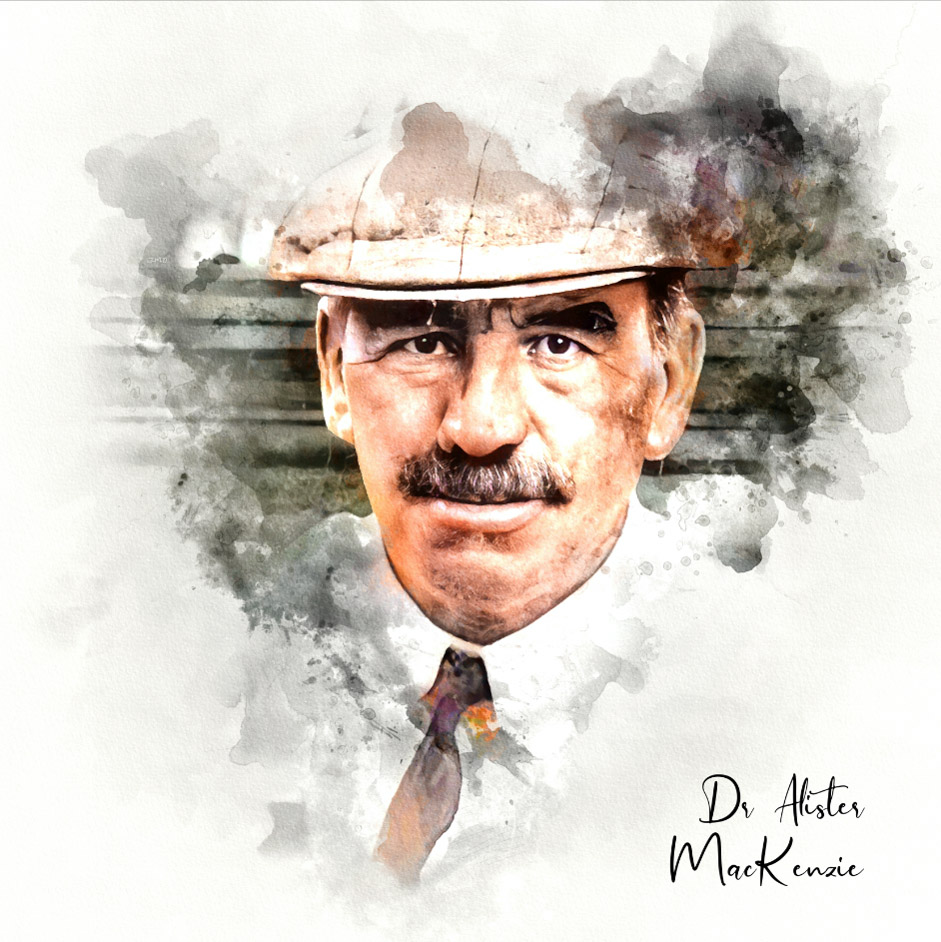 Featured Architect:
MacKenzie, Alister
As taken from his book, Golf Architecture, Alister MacKenzie felt the following were essential: The course, where possible, should be arranged in two loops of nine holes. There should be a large proportion of good two-shot holes and at least four one-shot holes. There should be little walking between...
View Profile