Fraserburgh Golf Club

Aberdeenshire, AB43 8TL, Scotland
Overview
The 13th green is the inspiration for the 9th green at Rio's Olympic course, designed by Gil Hanse.
Tom Doak reckons the four par 3's are as good as any other set in Scotland!? High praise indeed and worth the journey for that fact alone.
Mr Doak also says it is every bit as charming and quirky as its neighbour to the south, Cruden Bay.
Although the club itself was founded in 1777, records indicate golf was played on the links as early as 1613!
Course Review

(Click to reveal)

Golf Course Review

The Fraserburgh Golf Club is the 7th oldest golf club in the world, 5th oldest in Scotland and the oldest club in the world with the same name! The club is located on the Corbie Hill dunes of Fraserburgh Bay flanked by Fraserburgh Beach and Waters of Philorth Beach.
Fraserburgh Golf Club Architectural History
The original 9 hole course was played half a mile north of its present location. Moved to Philorth Links in 1891, it would take until 1922 for James Braid to lay out what would become the foundation of today's Corbie Hill Course.
In the 1950s, Holes 15, 16 and 17 were added. Next, Alex Swan and Sir Henry Cotton added the 8th, 9th, 11th and 12th in 1976.
The nine-hole relief golf course at Fraserburgh Golf Club, the Rosehill, is made up of four of the original James Braid holes and five from Jack Pressley in 1996.
Fraserburgh Golf Club Holes by Architect
Holes 1-7, 10, 13, 14 – James Braid
Holes 5-17 – Alex Swan?
Holes 8, 9, 11, 12 – Alex Swan & Sir Henry Cotton
Fraserburgh GC Practice Facilities
Proper practice facilities are a rarity for many golf clubs in Scotland. A floodlit driving range with grass tees and a short game zone is conveniently located adjacent to the club, appropriately named the Dunes Golf Centre.
Read More
Fraserburgh Golf Club

- Videos




RU MACDONALD REVIEWS FRASERBURGH GOLF CLUB
WATCH THE AVERAGE GOLFER AT FRASERBURGH GOLF CLUB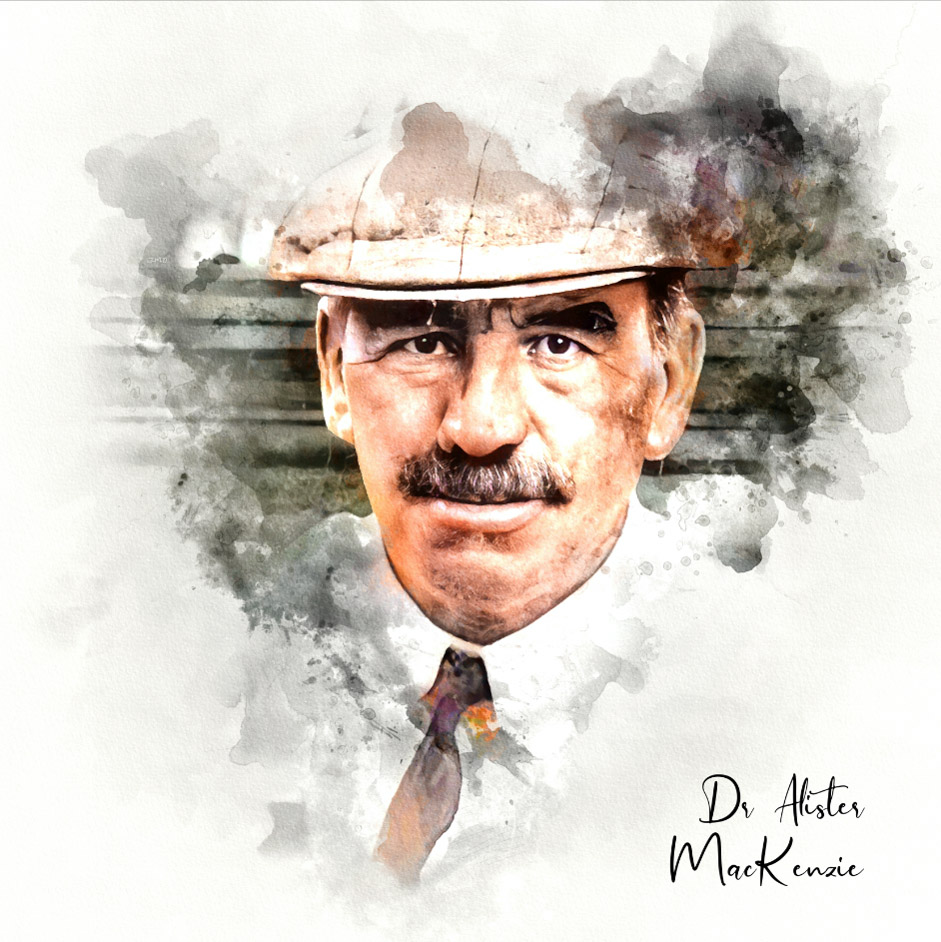 Featured Architect:
MacKenzie, Alister
As taken from his book, Golf Architecture, Alister MacKenzie felt the following were essential: The course, where possible, should be arranged in two loops of nine holes. There should be a large proportion of good two-shot holes and at least four one-shot holes. There should be little walking between...
View Profile