Carradale Golf Club

Argyll & Bute, PA28 6SG, Scotland
Overview
Wide fairways make for fun golf! In the dunes nearby lies an unbuilt 36 hole Coore & Doak golf course...
A Needle in a Haystack - Carradale Golf Club is a bunker-less course.
A humble Honesty Box says Pure Golf more than anything else.
Course Review

(Click to reveal)

Golf Course Review

Carradale Golf Club is found on the Scottish mainland but you'll probably be better off taking a ferry to get there. Found on the Kintyre peninsula, the course is overshadowed by Machrihanish, Machrihanish Dunes, and Dunaverty.
North of Campbeltown and opposite Shiskine, Carradale is the next 'hidden gem' waiting to be discovered. The golf course has stunning views of the Kilbrannan Sounds and Isle of Arran.
Carradale Golf Club Synopsis
Halfway down Kintyre, there's a 9 hole course often overlooked by those heading onwards to Machrihanish… Once the £15 green fee has been posted into the honesty box, a par 3 up a steep hill gets you underway. The view from the green is well worth the hike.
The second is exceptional. Played from one dune ridge to another, the fairway falls down the hill and meanders across the flat towards an old stone wall. The green is cut into the far ridge – small and well protected, while the fairway is wide and open. Brilliant fun!
The sixth is another hole of note. From a tee on the edge of the water, the green is about 300 yards away cut into the opposite side of the valley. There's a fairway to the right if you don't fancy the carry. It's 250 yards on the direct line to it over water and a lot of rubbish to another brilliant green, only marginally larger than a good-sized beach towel. (Proceeding from Sam Cooper)
The 2nd and 6th are standouts. The 8th is a stout uphill par 3 which lands in the better than most category. It's fun golf that should quickly follow Shiskine. It is another course that has an abundance of riches. The parcel of land it is on could contain an incredible amount of great golf. There are 2 holes worth stopping for – not a bad ratio when compared with many other courses.
Read More
Carradale Golf Club

- Videos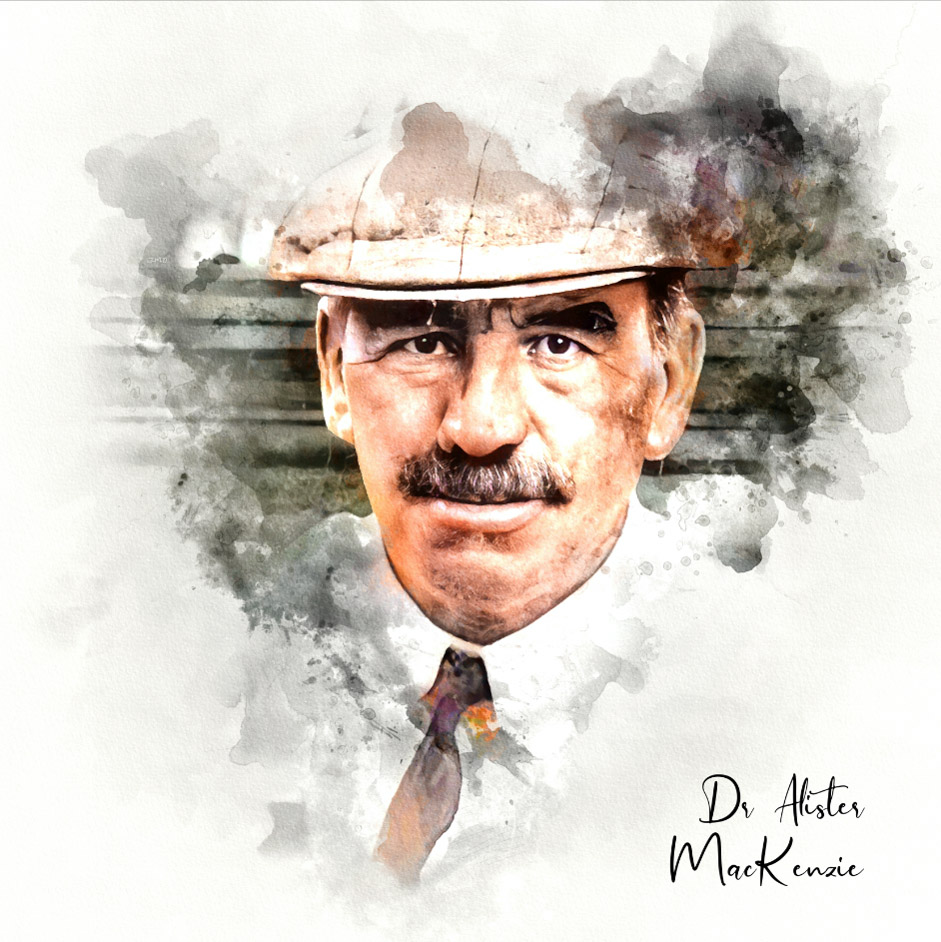 Featured Architect:
MacKenzie, Alister
As taken from his book, Golf Architecture, Alister MacKenzie felt the following were essential: The course, where possible, should be arranged in two loops of nine holes. There should be a large proportion of good two-shot holes and at least four one-shot holes. There should be little walking between...
View Profile