Bridge of Allan Golf Club

Stirling, FK9 4LY, Scotland
Overview
Bridge of Allan Golf Course is worth a visit as perhaps the most original Old Tom Morris course anywhere in the world. This is Victorian golf in its unaltered state. Not convinced? The penal threat of OOB is a constant - literally on every shot!
Course Review

(Click to reveal)

Golf Course Review

You visit Bridge of Allan Golf Club not for the golf but for the education. Late 19th-century Victorian golf course architecture and construction is on proud display with green sites in an unadulterated state. A 9 hole course, compactly laid out there are serious climbs at numerous points during the round. Founded in 1895, the hilltop course provides fine views of Ben Lomond, The Trossachs, Forth Valley, Ochil Hills, and Stirling Castle. The clubhouse was constructed in 1901 and not much has changed since then…
Bridge of Allan Golf Club Highlights
The 1st hole plays directly up the hill and over a stone wall to a platform green on a severe incline. What you see is what you get from here on out! This is what you've come for! Its rudimentary construction at its finest. Bridge of Allan Golf Club is a time machine from the outset. Did we mention the 1st plays over the 8th as well!?
The 3rd is short par 4 with OOB the entire length of the hole. The land falls from right to left and the entrance to the green needs to be made from as close to the left stone boundary wall as possible. A single bunker guards the green on the high side, which makes an approach from the right side of the fairway very difficult. Strategically it is a very sound hole for the average player… unfortunately a hole like this offers little or no resistance in the modern game.
The 4th is a blind tee shot and a blind approach if the drive isn't aggressive enough. At just 314 yards and downhill, you may be tempted to go for the green… The only catch is the stone wall running diagonally only yards in front of the green. I really like the fact the easier approach is the long shot from the level ground as opposed to rewarding the longer shot which brings with it a hanging lie. Too close and the shot over the wall is difficult if not dangerous – much like North Berwick's Pit.
Bridge of Allan GC Summary
Bridge of Allan Golf Club will never be on a Top 100 ranking and will probably never be visited by most. However, if you're interested in the history of the game and its Victorian origins, you'll love it.
It would be great to see the course embrace its original aesthetic. Bunkers have become rounded and less severe. They appear out of keeping with square green pads being mown in a circular manner. Keeping the presentation aligned with its rudimentary construction would lower costs and remain true to the bones which Old Tom Morris intended.
A 9 hole course represented in a Victorian manner with strategic, minimalist bunkering taking on geometric shapes would create an authentic calling card that more would be willing to travel and see. Surely a quick 9 holes on an Old Tom Morris original after a long trans-Atlantic flight would be exactly what many Americans could be convinced of…
Read More
Bridge of Allan Golf Club

- Videos




Bridge of Allan Golf Club 125th Anniversary Video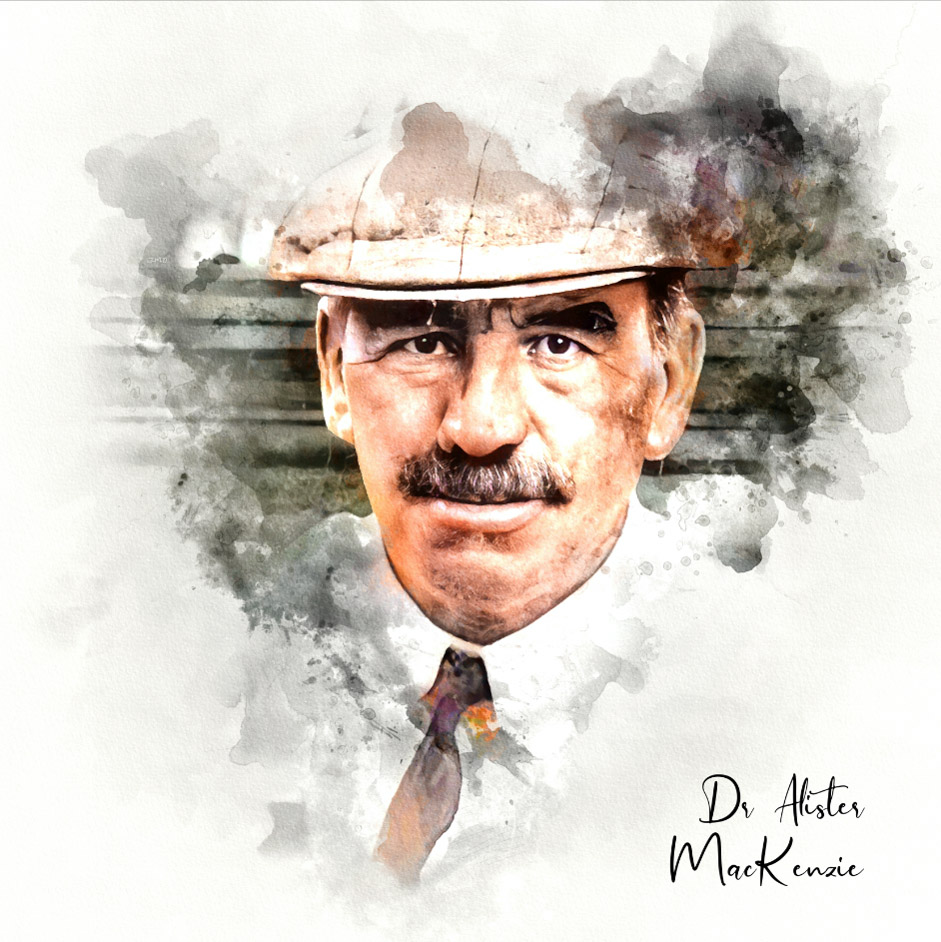 Featured Architect:
MacKenzie, Alister
As taken from his book, Golf Architecture, Alister MacKenzie felt the following were essential: The course, where possible, should be arranged in two loops of nine holes. There should be a large proportion of good two-shot holes and at least four one-shot holes. There should be little walking between...
View Profile