Anstruther Golf Club

Overview
Anstruther is perhaps best known for "The Rockies", a 235-yard par 3 that has earned the accolade of toughest par 3 in the UK. Bunker-less, from the tee the green is half-hidden. It is effectively an extremely short half-par, two-shot hole. This is the first of three one-shot holes mid-round that wreak a card.
Course Review

(Click to reveal)

Golf Course Review

Anstruther Golf Club is located just 9 miles south of St Andrews. Located on the shore between Anstruther and Pittenweem, the course offers views of Anstruther Harbour, the Isle of May, and the famous Bass Rock.
Anstruther Golf Club History
Founded in November of 1890. The course opened for play in April 1891 as a 7 hole golf course. In 1896, more land was leased and Old Tom Morris was logically called in to advise, adding the 1st and 9th holes. The course was further lengthened in 1916 by the local greenkeeper. During WW2, the course was trenched to slow down the expected German invasion and remained virtually unchanged until 1961 when the 1st green was moved further up the hill. More recently, work has been focused on hole 8, which has been reshaped and widened. In 2010, the first hole was lengthened. The amount of Old Tom Morris' remaining work is difficult to ascertain.
Anstruther GC – Course Synopsis
Despite being set on the seaside on proper links land, the grass mix is approximately 75% poa, 20% fescue, and 5% bent.
Uniquely, there are no Par 5's to be seen. Of the five Par 3's, three measure over 200 yards. Of the four par 4's, two-measure slightly longer than 400 yards with the other two measuring less than 300 yards. This is a bold collection of half par holes where par is never guaranteed.
Anstruther Golf Club Reviews
Take Sean Arble's tour of Anstruther.
Anstruther Golf Club Photography
Read More
Anstruther Golf Club

- Videos




The Links Diary Video Montage of Anstruther
See Drone Footage of Anstruther Golf Club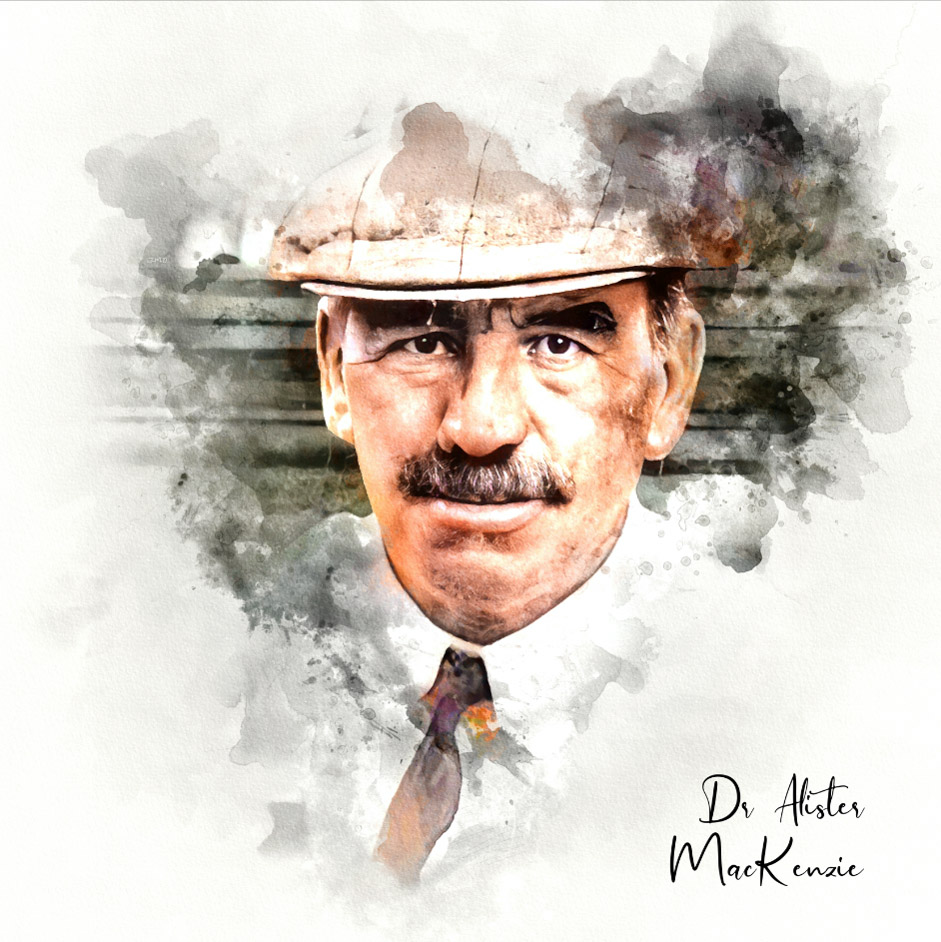 Featured Architect:
MacKenzie, Alister
As taken from his book, Golf Architecture, Alister MacKenzie felt the following were essential: The course, where possible, should be arranged in two loops of nine holes. There should be a large proportion of good two-shot holes and at least four one-shot holes. There should be little walking between...
View Profile