Woodhall Spa Golf Club

Lincolnshire, LN10 6PU, England
Overview
Tom Doak recommends golf architecture students pay special attention to the bunkering.
The bunkers at Woodhall Spa Golf Club are the most authentic, heathland bunkers in Britain. They are deep, gnarly, and quite exquisite.
The placement of the bunkers often allows for forward advancement with the standard 1/2 shot penalty. It is interesting to note the given line out of a bunker is usually at directly at another bunker.
Greenside bunkers at Woodhall Spa Golf Club are quite deep. Often you must play a high lofted shot to even get out of the bunker. Many greens run away from the line of play out of the bunker.
Fairways at Woodhall Spa Golf Club are wide and generous but there is a predominant tilt to each. There is a definite side of each to be on to attack the green from. The same is true for the green - always a better side to miss on with the alternative leaving you dead.
The fairways are mown at fairway height with very little rough. A small intermediate cut is flanked by heather of various heights. This is not the velvety heather of the Surrey and Berkshire heathlands. The heather here is a full shot penalty is found and the left hook into deeper heather is a rather common occurrence.
Woodhall Spa Golf Club is mostly sand with a small section of the 14th and 15th holes being clay underfoot. I have it on good authority the greens are not sand but clay-based!
The famous tower is known as the Tower-on-the-Moor. It lies beyond the 3rd green and is thought to be a hunting lodge dating from the mid 15th century for Ralph de Cromwell.
There once was a railway that ran through the course. The railway has been replaced by The Viking Way - a popular footpath used by many.
Course Review

(Click to reveal)

Golf Course Review

Woodhall Spa Golf Club is located in a former spa town in Lincolnshire, England. Found on the southern boundary of the Lincolnshire Wolds Area of Outstanding Natural Beauty (AONB), it is quite literally out of the way and in the middle of nowhere. 30 or 40 minutes from any regional centre, it's off the radar for most. You will need to make a special effort to get here, but make no mistake – Woodhall Spa Golf Club is worth it!
Famous for its World Top 100 – the Woodhall Spa Golf Club Hotchkin course, there is also an 18 hole, Donald Steel design from 1998, known as The Bracken. Tom MacKenzie built the set of greens. Built on clay in contrast with the majority of the Hotchkin, it is also home to England Golf and along with it one of the best practice facilities in the country.
Woodhall Spa Golf Club History
Golf was first played here in 1890 on a 9 hole course when the amenity was added to the list of attractions of the Victorian spa town. In 1895, the course was moved, before moving again to its present location in 1902. A local gardener, Robert Wilson, was responsible for both designs.
Harry Vardon was employed by Stafford Vere Hotchkin to layout the new 18 hole design and JH Taylor advised on bunkering. The 5500-yard course officially opened play on April 24, 1905, in a match between James Braid, Harry Vardon and JH Taylor.
In 1911, Harry Colt was invited to make alterations at Woodhall Spa Golf Club. The course was lengthened and routing adjusted. After 3 years of construction, the 6400-yard course was opened in May 1914 by Ted Ray and Tom Ball.
Following WW1, Stafford Vere Hotchkin took control of the club. During the 1920s and 1930s, he remodeled the course making adjustments to tees, greens, and hazards. It was reported in 1926, Woodhall Spa Golf Club then measured 6516 yards.
During WW2, he almost single-handedly kept the course afloat. This wasn't just your average owner meddling with a course he was fortunate to own. SV Hotchkin had established himself as a prominent golf course architect during golf's golden age. Partnering with Sir Guy Campbell and Major CK Hutchison, the group known as The 3 Majors were also responsible for the tremendous layouts at West Sussex and Ashridge amongst others.
After his death in 1953, his son Neil ran the club before selling the facilities to the English Golf Union in 1995.
Woodhall Spa Golf Club Hotchkin Course
The Woodhall Spa Golf Club Hotchkin Course is described as 'a classic British heathland experience.' If anything could be added to that description is would have to be 'authentic'. The sandy subsoil allows for the firm and fast conditions. The fairways are generously wide and the greens are reasonably undulating.
Become too reckless and scrub, gorse, and heather will be your fate. Perhaps the course's most distinguishing feature are the 143 'cavernous bunkers'. The rustic and period-authentic, rough-edged bunkers are strategically placed and have teeth. These are indeed hazards – as they should be!
Woodhall Spa Hotchkin Takeaways
I must admit I am still grasping for what makes Woodhall Spa Golf Club so good. It is incredibly fine but one has a difficult time putting one's finger on exactly why. It's a little bit like the Old Course and Royal Worlington that way – it doesn't give away her secrets but they are uncovered through play. Once is enough to be smitten, twice is enough to be charmed, thrice is enough to be enchanted and any more you'd be madly in love.
The golf at Woodhall Spa Golf Club is understated. The location is 'soulful' as one recent, well-traveled mate explained. The course lies on the land and golf is a part of the ecosystem. It doesn't try, it simply is. It is sometimes said that the greatest links were made by God… the only conclusion is he must have spent a little time in Lincolnshire.
I played The Hotchkin off the whites with the yardage tipping out at about 6800 yards. It was the shortest 6800-yard golf course I ever played. It didn't feel long despite hitting the driver only a handful of times. Most tee shots were long irons, hybrids, or fairway woods off the tee but the cantered fairways and firm play negated what was left in the bag.
The play into many greens is a running shot from the proper side of the fairway with the correct shot shape. Far better to have a longer club in from the proper side of the fairway and on short-grass than in the heather…
Another test of greatness is a course's ability to entertain all golfers endlessly without respect for their playing ability. In our group, we had a plus handicap, a single-digit handicap, and an 'average golfer' and you'd be hardpressed to pick which one enjoyed the round the most… Woodhall Spa Golf Club gave each of us exactly what we needed and more.
How Good is the Golf at Woodhall Spa Golf Club?
The fact Woodhall Spa Golf Club is so highly regarded is not to be overlooked. Of the inland courses rated above it in the world are Pine Valley, Oakmont, Augusta, Sand Hills, Merion East, Pinehurst No. 2, Chicago GC, Los Angeles North, Winged Foot, Crystal Downs, Riviera, Praire Dunes, The Country Club, Hirono, Morfontaine, Somerset Hills, Shoreacres, Garden City, Southern Hills, Camargo, and Bethpage Black. Of the inland courses above it in the UK? Only Sunningdale Old. To think Woodhall Spa Golf Club is the 2nd best inland golf course in the UK is more than enough reason to visit when you consider some of the golf on offer in and around London!
Tom Doak's Restoration
In 2015, work began on the long-term development of Woodhall Spa Golf Club. It had started to lose the heathland feel and was evolving into parkland. Tom Doak was approached and a 25-year (!!) course development plan was approved in January 2016. Work began in December 2019 on the first 6 holes and was followed each year by 6 more until all 18 were complete.
Overall, 43 bunkers were re-introduced, three greens were rebuilt, irrigation replaced, scrub cleared and 10,000 trees removed. Tom Doak's vision was to find a 'consistent and coherent approach' that would harmonise the design ethos of SV Hotchkin, Harry Colt, and his own vision for how the modern game should play.
Well Earned & Deserved Recognition
Rankings are not the be-all and end-all in golf. There are plenty of great golf courses that will never see a World Ranking or even be in the Top 100 in their own countries. Golf.com's rank is perhaps the most informed in golf. Its panel is the most well-informed and conversant in the matters of golf course architecture.
With its inclusion, Woodhall Spa Golf Club Hotchkin Course was named the 54th best golf course in the world. Only 30 other golf courses from the UK & Ireland were included in the list and The Hotchkin at Woodhall Spa Golf Club ranked above half of them. To be included is high praise indeed. With tastes trending towards minimal, rugged links, it is even more heartening to see an inland heathland course included… and this only speaks further to Woodhall Spa Golf Club's immense quality and character.
Woodhall Spa Reviews
Study Clyde Johnson's analysis of the 17th hole at Woodhall Spa Golf Club.
Read More


Woodhall Spa Golf Club

- Videos




Woodhall Spa Golf Club, The Home Of England Golf – Course Review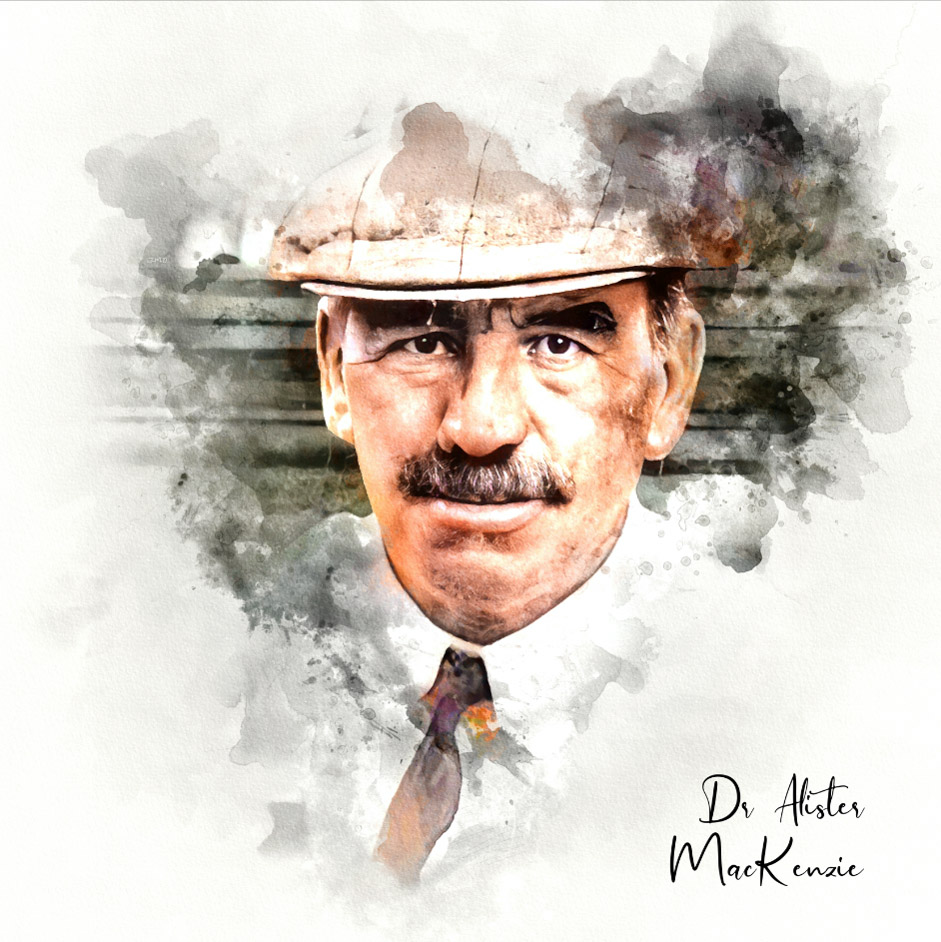 Featured Architect:
MacKenzie, Alister
As taken from his book, Golf Architecture, Alister MacKenzie felt the following were essential: The course, where possible, should be arranged in two loops of nine holes. There should be a large proportion of good two-shot holes and at least four one-shot holes. There should be little walking between...
View Profile