Pennard Golf Club

Overview
The club doesn't have a driving range but it does have a Par 3 practice hole, warm-up area, chipping area, and putting green.
The course has historic commoners rights meaning you will, at times, find grazing livestock!
Course Review

(Click to reveal)

Golf Course Review

It is believed the Pennard Golf Club was founded in January 1896. Membership was limited to just 20 members! The original lease was renegotiated and the club was reconstituted in 1908.
A few miles west of The Mumbles and Swansea, the 'Links in the Sky' sits atop the cliffs of the Gower Peninsula 200 feet above the Bristol Channel. Spectacular views of the Three Cliffs Bay and the Pennard Pill estuary.
Pennard Golf Club
Pennard Golf Club has 4 sets of tees allowing the course to play from 5375 yards to 6420 yards. What it may appear to lack in yardage by keen card and pencil players is made up for by the wild undulations and exposure to the ever-present wind. Flighting the ball is a crucial skill set, especially on holes that require a forced carry, such as Holes 11, 12, and 13.
The course is a Par 71. The front nine is simply great golf but it is the back nine where Pennard really comes into its own! Sporting three Par 5's and three Par 3's and a Par 4 which is less than 300 yards there is lots of quirks to be enjoyed. The finishing stretch of Par 3-5-5-4 holes provides a thrilling finish especially played in a match.
Architectural Heritage
James Braid is credited with Pennard Golf Club's design.
C.K. Cotton's hand is felt on 1, 2, 3, 6, 10 & 11
Donald Steel contributed 4 & 5
James Braid originals are 7, 8, 9, 13, 14 & 15
James Braid's pick of the bunch is the 14th to which he lent his name.
Not well known is the fact Harry Colt advised Pennard Golf Club and made recommendations in 1919 when both he and James Braid submitted plans. The Committee approved Braid's plans but noted that it 'embodied some of Colt's suggestions.' The work centered on 4 greens, two of which were completely new.
Pennard Golf Club Reviews
Take Sean Arble's tour of Pennard Golf Club.
Enjoy Richard Pennell's accomplished write-up of Pennard.
Pennard Castle
Read the history of Pennard Castle.
Read More

Pennard Golf Club

- Videos




view pennard golf club's promo video
hidden links reviews pennard golf club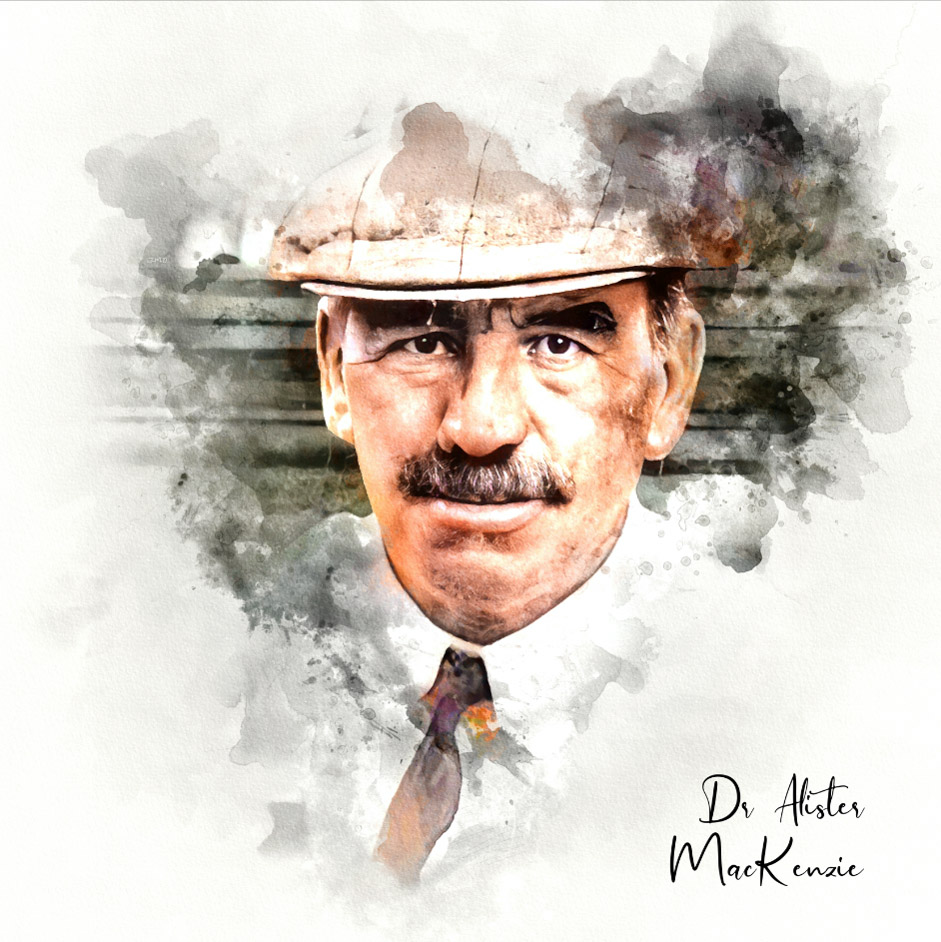 Featured Architect:
MacKenzie, Alister
As taken from his book, Golf Architecture, Alister MacKenzie felt the following were essential: The course, where possible, should be arranged in two loops of nine holes. There should be a large proportion of good two-shot holes and at least four one-shot holes. There should be little walking between...
View Profile