We wrote the Golf Course Architecture Beginners Guide because once you have your eyes opened to the intrigue of golf course architecture, your thirst for knowledge invariably deepens. Fortunately for us, many of the greatest architects liberally put pen to paper. With a rich catalogue of literary works on offer, where does one begin? Right here with the Golf Course Architecture Beginners Guide!
The First Step: Golf Course Architecture Beginners Guide
Evalu18's recommendation for a starting point is with the author, Geoff Shackelford. He doesn't speak down to the reader but dignifies the reader with a down-to-earth manner. What then is the ultimate first book for the aspiring golf course architect student? Look no further than Grounds for Golf – The History and Fundamentals of Golf Course Design. Acclaimed architect, Gil Hanse, provides the illustrations. Even if your interest in the subject is fleeting, you will be richer for having read and grasped the fundamentals contained in this book.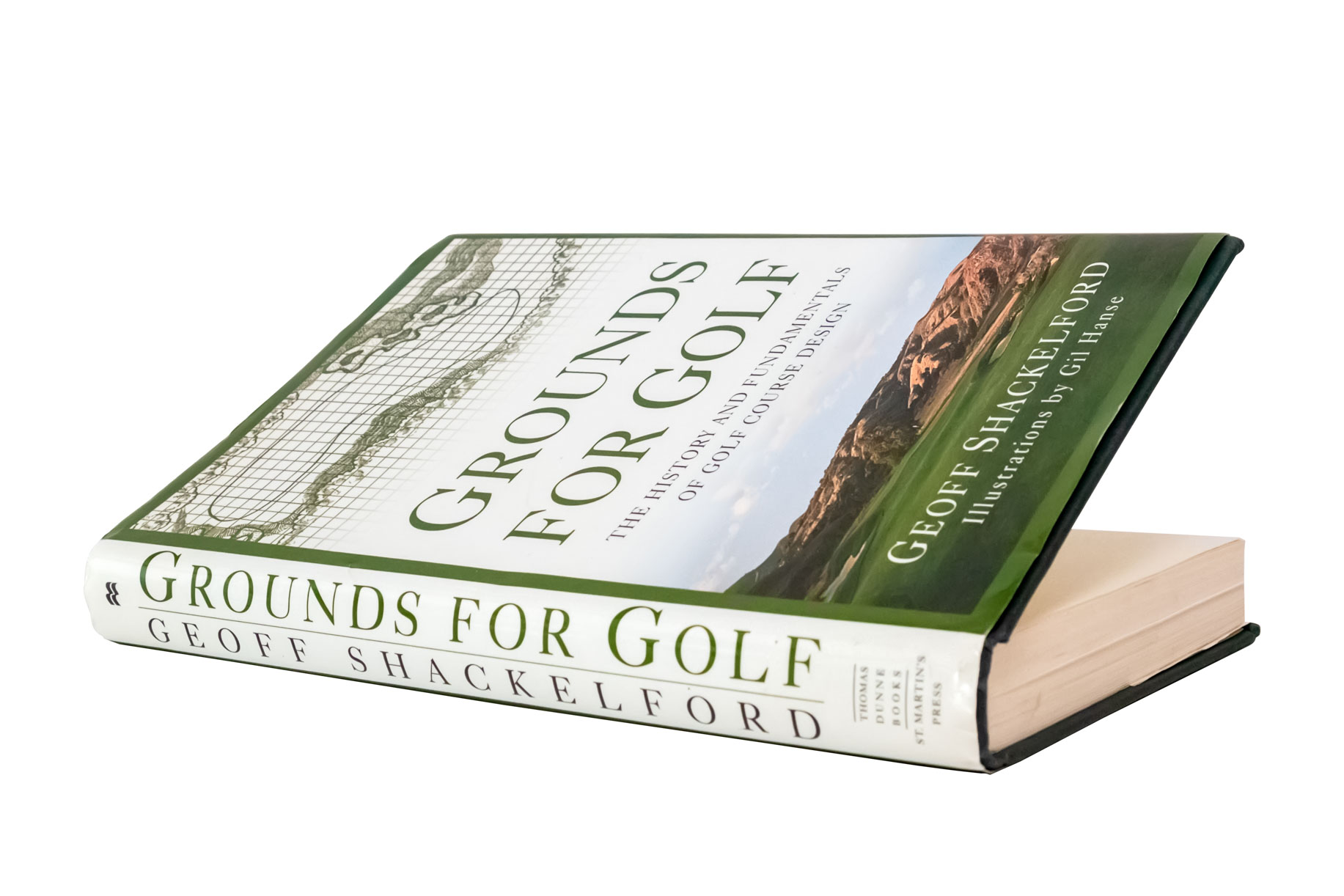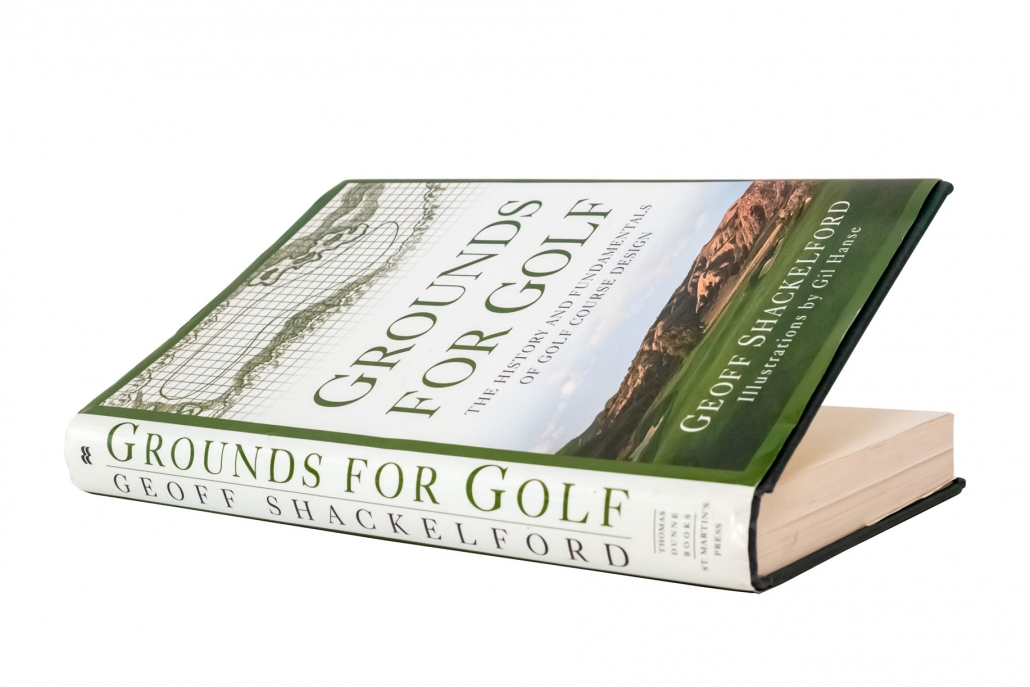 The Second Step: Golf Course Architecture Beginners Guide
Following on from here you'll be more than ready for Tom Doak's Anatomy of a Golf Course. The book should be the cornerstone of a golf architecture student's library. It is perhaps the best bang for your buck book on the subject. It is a modern classic that conveys design concepts in a logical, coherent manner even for the novice.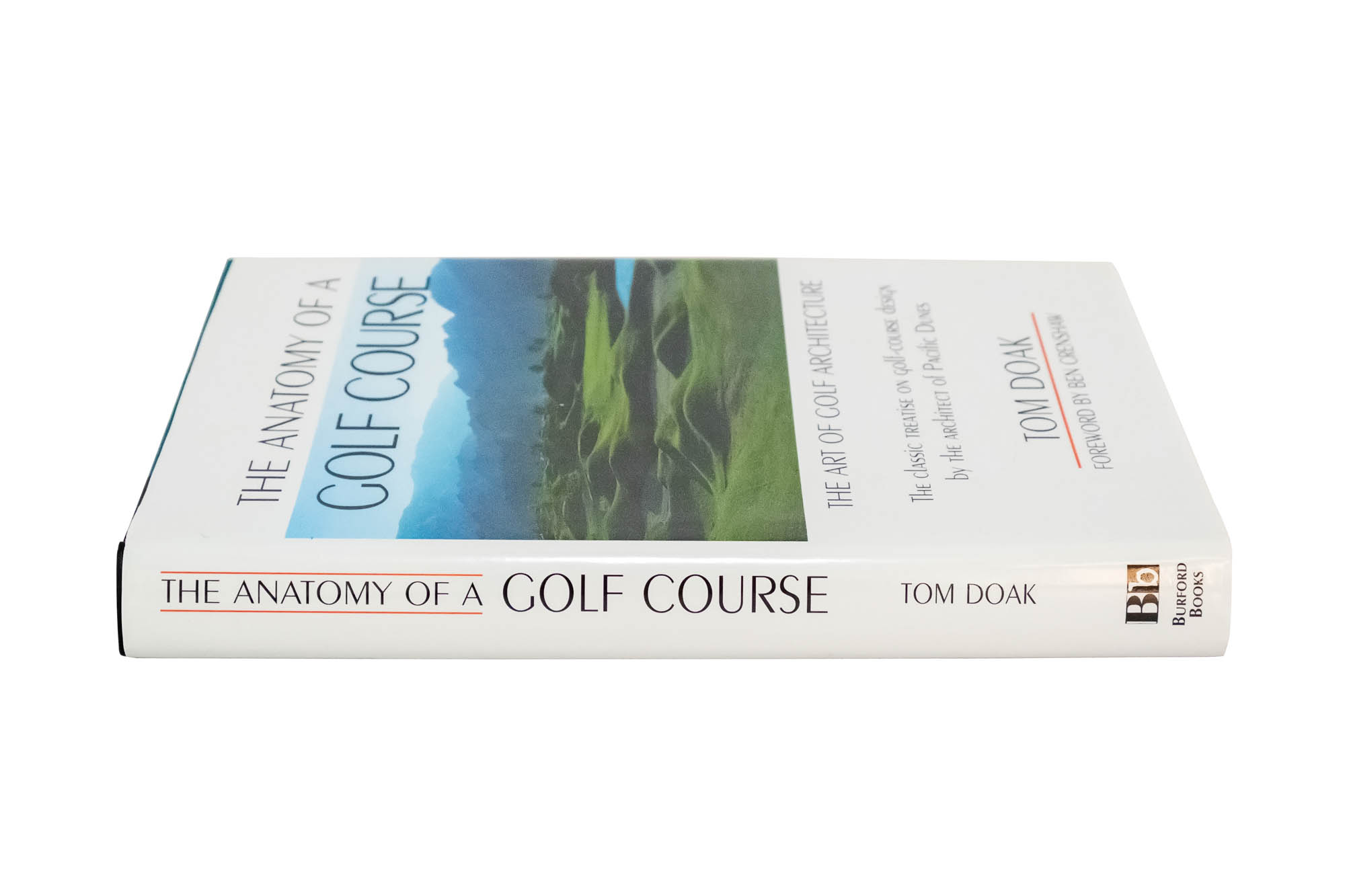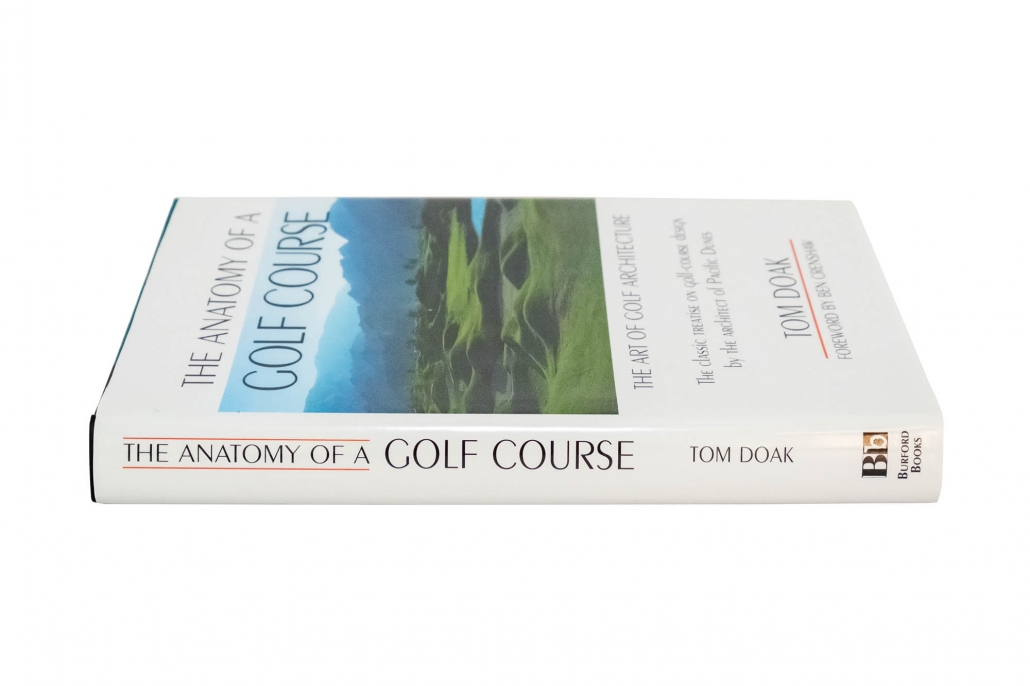 Hooked?
The following are the best books written on the subject. Some are easy to find and relatively inexpensive. Others, difficult to source and costly. Despite their differences, all of them are worth reading:
1903 – Concerning Golf by John Low
1920 – Some Essays on Golf-Course Architecture by Harry Colt & Hugh Alison
1920 – Golf Architecture by Dr Alister MacKenzie
1926 – The Links by Robert Hunter
1927 – Golf Architecture in America by George C Thomas
1929 – Architectural Side of Golf by Tom Simpson & HN Wethered
1933 – The Spirit of St. Andrews by Dr Alister MacKenzie
These texts combined provide the student with everything one would want to know on the subject. Making up the foundation of current best practice, they are the best golf course architecture books that have been written to date.
Down the Rabbit Warren?
If you're intrigued and the hook has set, Geoff Shackelford also delivers the following:
The Art of Golf Design
The Golden Age of Golf Design
Masters of the Links: Essays on the Art of Golf and Course Design
Enjoy the Journey! Golf Course Architecture Beginners Guide
Your first steps down this path may lead you on a lifelong journey of discovery. Golf itself is enhanced as it becomes more cerebral. We hope the Golf Architecture Books Beginners Guide gets you off to a proper start with the first step firmly grounded. Happy reading!