Architects:

Holes of Merit:

1, 3, 11, 12, 16, 17, 18

NCG Rank:

82/100 in GB&I
Please login or register to add this content to a list.
Overview
Known as Bernard Darwin's beloved home course, it unsurprisingly features heavily in The Golf Courses of the British Isles.
Colonel A.A Ruck was Bernard Darwin's Uncle. Legend has it, the course was laid out by routing nine holes in the marsh where his neighbour's flower pots served as cups.
Due to its free-draining soil and fine grasses, it is an excellent winter golf destination.
You can stay in the Dormie House at Aberdovey. The price includes a one night stay, a traditional Welsh breakfast and a round of golf for a very tidy sum! The view is of the 18th green and adjacent to the clubhouse.
Aberdovey Golf Club Reviews
Sean Arble's tour of Aberdovey can be found here
Aberdovey Golf Club Videos
See Hidden Links video here
View a drone video of the course here
Watch The Average Golfers video here
---
Golf Course Review
With fine grasses, free-draining soil and dog friendly, Aberdovey Golf Club is one of the best links in Wales. It is a long strip of true, seaside golf accented by sandhills and marshes offering a view of the Dovey Estuary and Cardigan Bay. The railway and road add strategic value, as is the case with many seaside courses of the era.
A noticeable characteristic of the course is the small and demanding greens. Aberdovey has elements of Brancaster, Lahinch and Brora. The 3rd is one of Aberdovey's most famous holes. Called Cader, it is the Dell of Wales. Another excellent hole is the 16th. One of the best holes in Wales it is deserving of more acclaim. One well-travelled,  insightful commentator said it should be mentioned in the same breath as Foxy, the Alps and the Road Hole!
Aberdovey Golf Club Harry Rountree Watercolour
Purchase artwork of this course here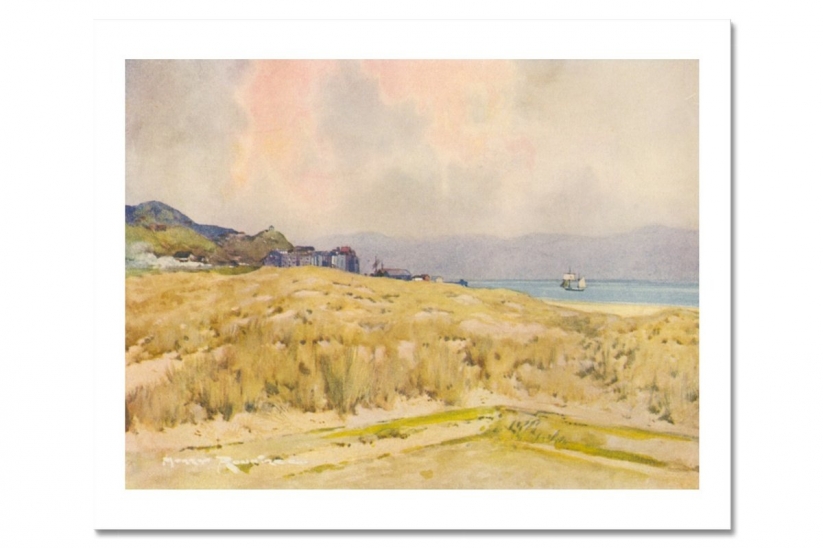 Golf Course Photography
Purchase photography of this course here.
---
Collections
This course features in these collections. Click an icon to view the entire set.
---
Visitor Information
Everything you need to know before you go!
---
Evalu18 Recommends
Everything you need to know before you go!