West Sussex Golf Club

West Sussex, RH20 2EN, England
Overview
What to watch out for at West Sussex Golf Club:
Three par three's in four holes on the front nine
Strategic brilliance across the entire course
The 6th is an all-world two-shot Par 3 similar to the 16th at Cypress Point
Course Review

(Click to reveal)

Golf Course Review

West Sussex Golf Club is an outstanding, world-class heathland course that shines as a lone beacon of exceptional golf in the immediate area. If you are looking for the best heathland golf in the South East, West Sussex is the course you need to visit.
The clubhouse lies at the end of a winding road that serpentines its way along the course. At various points, you capture a glimpse of the heath as you make your way toward the modern clubhouse. Adjacent to the clubhouse is a driving range, putting green, and a short game area replete with bunkers. West Sussex GC is blessed to have comprehensive practice facilities centrally located and are of excellence - a rarity for golden age clubs in the UK.
West Sussex has traditions that it holds dear, exuding the quiet confidence of a club comfortable in itself. But the club is anything but inward-looking. It is progressive, respecting the past but embracing the ever-forward evolution of the game. A healthy membership and frequent green fee-paying visitors result in a program of continual improvement.
West Sussex Golf Club Course Synopsis
West Sussex Golf Club has been held up as one of the most sound sets of eighteen that has ever been assembled. Because the yardage is considered meager by modern standards, uninformed statisticians write off the course as not of 'championship' rank. Preoccupied with trivial matters such as total yardage and par, they miss a masterclass in strategic bunkering where positioning is rewarded more handsomely than length. In accord with golden age principles, bunkers are placed along the line of charm or the most direct route to the hole. Successively courting danger is rewarded with better angles to greens. On the other hand, four holes don't have any bunkers at all. 
The firm and fast course is breathtakingly gorgeous. Serenity pervades as you meander through the heath. The heather is eye-catching and in play on virtually all the holes. 
The course also has its share of quirkiness which endears it to you immediately. There is only one par five, and three one-shot holes in four holes on the outward nine. The fifth and seventh are both breathtakingly beautiful. The sixth is a rare two-shot par 3. 
The walk from the par-three fifteenth to the par-four sixteenth is superb. Departing from the fifteenth green toward the sixteenth tee, you rise to the crest of a small hill. From this vantage point, you gain a clear view of your landing zone and desired angle to the green. Turning right to walk back to the next tee, you lose sight of the landing zone, making the tee shot blind. It shows you what you need to do and then asks you to do it blindly. It is cerebral, visually tantalizing, and intriguing.
These attributes quickly return on the second shot into seventeen. The three bunkers right of the green appear to be guarding the very front edge of the green. In reality, they are short and right. This string of hazards is perfectly positioned to be both psychologically tormenting and intimidating. To reach the green in regulation, they need to be carried. If you bail left, a bogey is all but sure. At a critical juncture, the seventeenth is the perfect hole where many matches are won and lost. 
West Sussex Golf Club Summary
Fascinating features, superb bunker placement, the incredible use of natural ground features, gorgeous vistas, and a charming and warm atmosphere make West Sussex Golf Club a must-play and well deserving of its place among the world's best.
West Sussex Golf Club Reviews
Go deep with Evalu18's extensive historical article on Pulborough.
Read Golf Club Atlas' review of West Sussex Golf Club.
Take Sean Arble's tour of West Sussex Golf Club.
West Sussex Golf Club
Photography
Read More

West Sussex Golf Club

- Videos




Evalu18 Recommends

Everything you need to know before you go!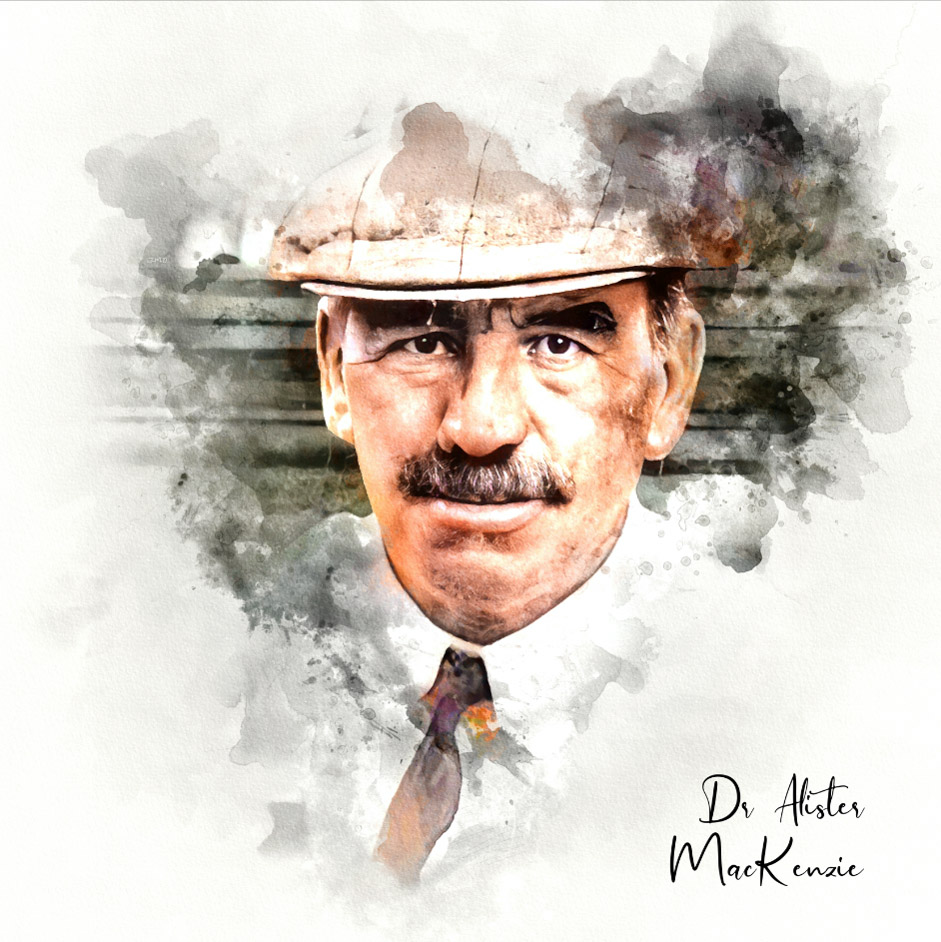 Featured Architect:
Alister MacKenzie
As taken from his book, Golf Architecture, Alister MacKenzie felt the following were essential: The course, where possible, should be arranged in two loops of nine holes. There should be a large proportion of good two-shot holes and at least four one-shot holes. There should be little walking between...
View Profile