West Cornwall Golf Club

Cornwall, TR26 3DZ, England
Overview
West Cornwall Golf Club is the oldest golf club in Cornwall!
West Cornwall Golf Club's most famous son is James 'Jim' Barnes. The local lad won 22 times on the PGA Tour in addition to winning the PGA Championship (2X), US Open, and Open Championship. He is a member of the World Golf Hall of Fame.
Course Review

(Click to reveal)

Golf Course Review

West Cornwall Golf Club is found in the small seaside village of Lelant, St Ives in Cornwall. The course is found on the mouth of the River Hayle with views of Carnsew Pool, Hayle Sands, Hayle Beach, and Porthkidney Beach. St Ives Bay and the Atlantic stretch beyond as a backdrop to these traditional, pure links. The RSPB Hayle Estuary flanks the course on the 5th, 6th, and 7th holes and is known as 'Calamity Corner.'
West Cornwall Golf Club History
West Cornwall Golf Club was established by Reverend Tyacke in 1889 as a modest nine-hole course and later extended to 18 holes prior to 1920. The course represents early links golf and as such, it will divide opinion. The course is less than 6000 yards of fun with its fair share of oddities and quirks. No one would say it is elegant but that's not why you've come.
West Cornwall Golf Club Synopsis
Early seaside golf is still on offer in all its glory. A bold 225-yard par 3 eases you into the round… There are some awkward walks between some greens and tees from 4 to 5 and from 5 to 6. You play the 7th across the 5th. The tees for the 9th are found on the approach of the 8th. Even the bunkering is interesting, especially on the short holes. On the 1st, 7th, and 17th there are no greenside bunkers and the 5th has only one. The 15th? Eleven!
Don't take West Cornwall too seriously and embrace what it does have to offer. Three holes play over Wharf Road. The Great Western Railway touches 7 of 18 holes. The SW Coast Path cuts directly across two holes and comes into play on three more. What is the conclusion? Quirkiness, boldness, and a flair for the dramatic means an interesting and fun golf experience that could only be found in the British Isles!
West Cornwall Golf Club Reviews
Read More
West Cornwall Golf Club

- Videos




View West Cornwall Golf Club's Official Video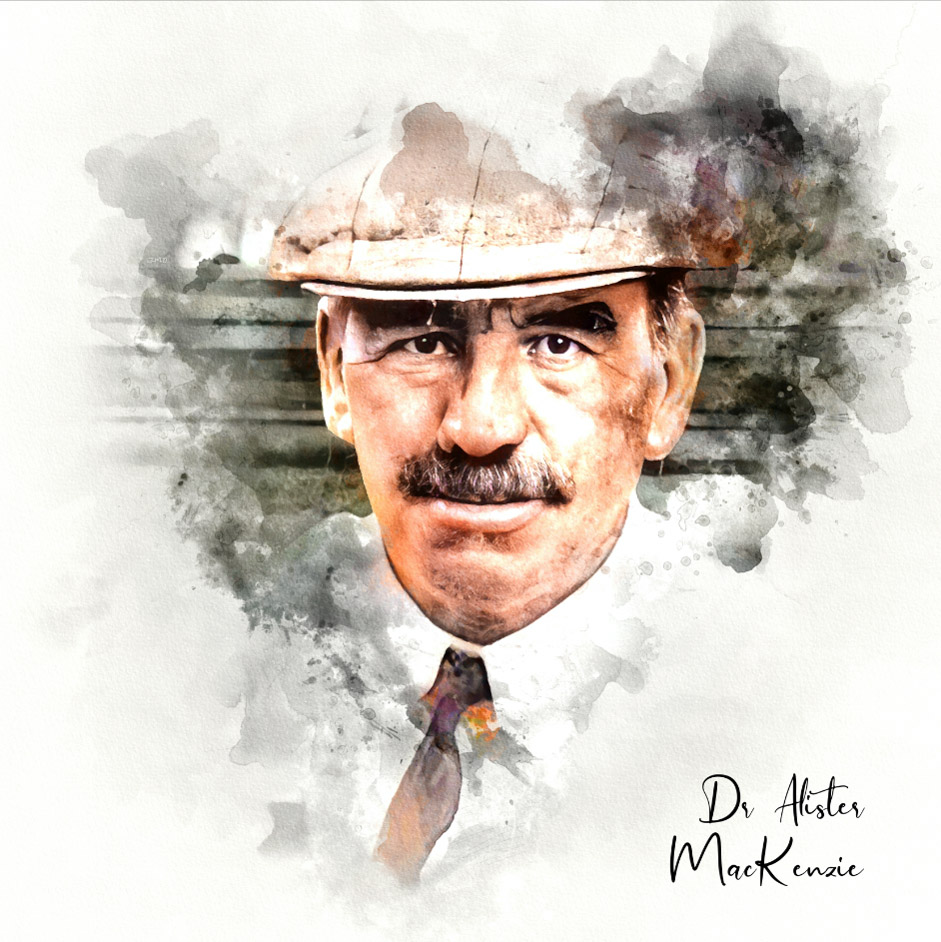 Featured Architect:
MacKenzie, Alister
As taken from his book, Golf Architecture, Alister MacKenzie felt the following were essential: The course, where possible, should be arranged in two loops of nine holes. There should be a large proportion of good two-shot holes and at least four one-shot holes. There should be little walking between...
View Profile