Welshpool Golf Club

Overview
Not originally bunker-free, it is now. Welshpool Golf Club is part of our rare Needle in a Haystack Collection.
Golf in the immediate area is cut from a similar cloth... whether that be Church Stretton, Painswick, or Kington.
Course Review

(Click to reveal)

Golf Course Review

Welshpool Golf Club can trace its roots to 1894 when the club played in the Deer Park at Powis Castle. Later, the club would move to Red Bank before coming to the providentially named Golfa (meaning hill in Welsh Gaelic) in 1930.
Welshpool Golf Club History
James Braid laid out the course on the hilltop which uses Snowdonia as a backdrop with John Stutt doing the construction work. Bernard Darwin wrote of the club: "The fact is that it is almost as impossible to describe the course…; it is so unexpected, so unlike anything else, perched on the roof of the world."
Welshpool Golf Club Synopsis
The course is just 5710 yards long and surprisingly has only four par 3's. There are two Par 5's which come in the span of five holes on the back nine. However, it's important not to become too consumed with numbers here – whether that be yardage, par, or your score. Not all is at it appears and the rule-breaking nature of golf high on the Welsh hills does little to adhere to the modern notion of fair golf!
Welshpool GC Reviews
Read More
Welshpool Golf Club

- Videos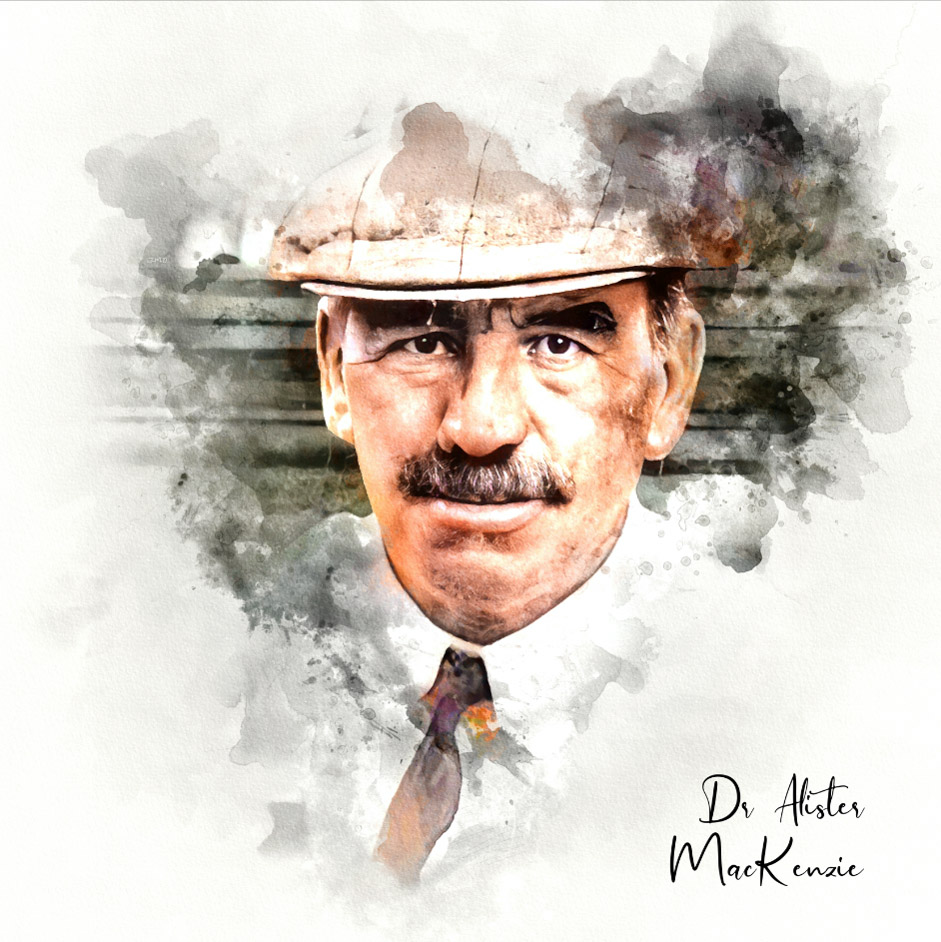 Featured Architect:
MacKenzie, Alister
As taken from his book, Golf Architecture, Alister MacKenzie felt the following were essential: The course, where possible, should be arranged in two loops of nine holes. There should be a large proportion of good two-shot holes and at least four one-shot holes. There should be little walking between...
View Profile