Tobermory Golf Club

Isle of Mull, Argyll, PA75 6PS, Scotland
Overview
Tobermory Golf Club is found on the cliffs above Tobermory on The Isle of Mull, Inner Hebrides, Scotland.
In 2008, the Tobermory Golf Club was voted the best 9 hole golf course in Scotland!
No tee times - show up, pay your money and play. You can use the Honesty Box or pay at Brown's Shop on the High Street.
Course Review

(Click to reveal)

Golf Course Review

Tobermory Golf Club is a 9 hole golf course set on the cliffs overlooking Tobermory Bay. Panoramic views of Ardnamurchan, Loch Sunart, and the Isle of Skye are astounding. Found on the remote Isle of Mull, the club is a member of the Argyll & Bute Golf Union.
Tobermory Golf Club History
The original course numbered 18 holes and measured 3717 yards. Much of the course would have been found on the high part of the hill in what is now rough moorland. Seven holes would have been found there. Eight of the original holes would be kept to make the current nine-hole course.
Tobermory Golf Club Review
The drive from Iona to Tobermory, across the Isle of Mull, is spectacular. Mountains and lochs, deer, and highland cows. Tobermory itself is charming with its' bright houses the set of an old children's TV show. I was more interested in the 9 holes on top of the hill… not strictly links, this 9 hole gem is perched on the cliffs above Tobermory Bay.
The blind first is fun – over a marker to a fairway terracing down beyond. Long drives to the bottom equal blind seconds, with shorter ones finding a higher terrace with a full view of the green. The best holes were those atop 'cardiac hill' – as the club calls it! From here, you look back over this quirky little course and out to sea.
In general, the course is wide open. The holes make full use of both the topography and the views across the Sound of Mull. There are a few pockets of bracken, but the trees are largely out of play. This is a course where the driver can be enjoyed with careless abandon. Maybe a little soft underfoot for my liking, but with great greens and gorgeous vistas, it's a beautiful place to spend an afternoon. – Review by Sam Cooper
Read More
Tobermory Golf Club

- Videos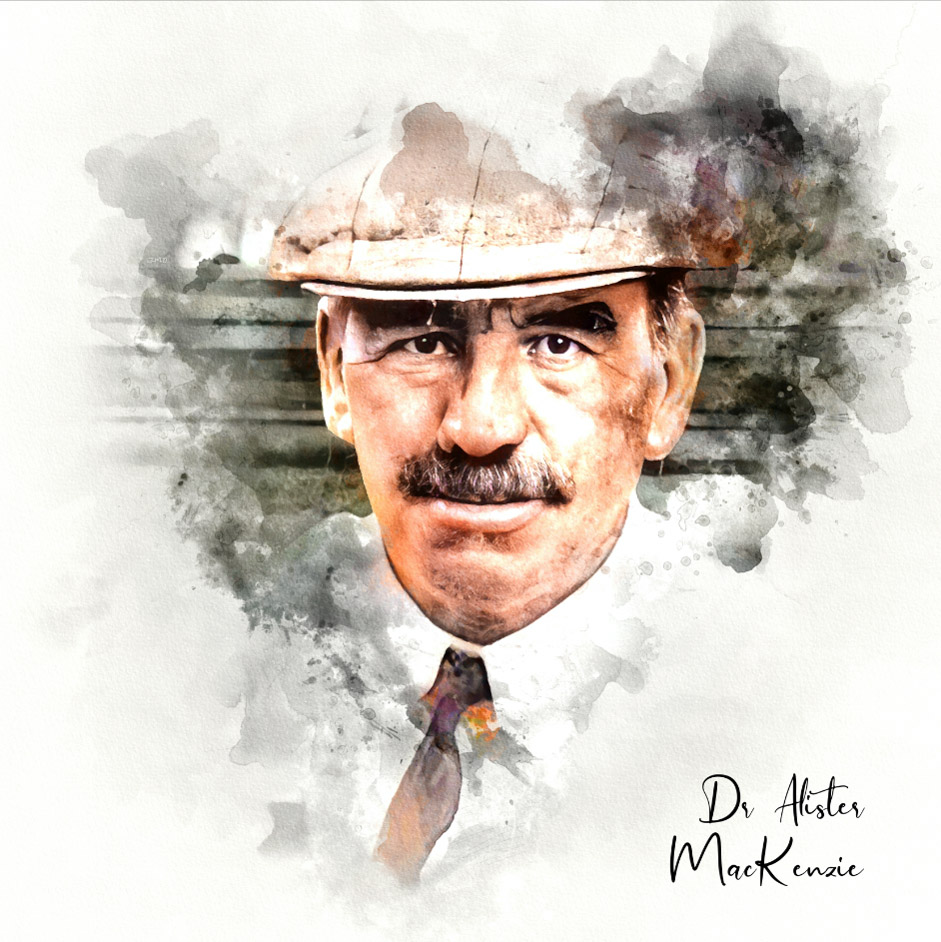 Featured Architect:
MacKenzie, Alister
As taken from his book, Golf Architecture, Alister MacKenzie felt the following were essential: The course, where possible, should be arranged in two loops of nine holes. There should be a large proportion of good two-shot holes and at least four one-shot holes. There should be little walking between...
View Profile