The European Club

County Wicklow, A67 HW68, Ireland
Overview
There are no caddies offered or allowed. Ride, push or carry - you're on your own!
The other thing there are none of? Blind shots. Try as you may, no Klondyke's or Dell's will be found here...
The 12th green is 127 yards long! That makes it the longest in the world.
There are 20 holes here - 7A and 12A are the two additional one-shot holes.
Course Review

(Click to reveal)

Golf Course Review

Lying on the east coast of Ireland south of Dublin and Brittas Bay, The European Club is one man's dream which has become his reality. Pat Ruddy scouted the Irish coastline in search of the property which would soon become his own private golf course. 30 years on, The European Club has become one of Ireland's premier links.
The European Club Synopsis
The course can be stretched to 7,490 yards to challenge the best as Rory McIlroy and Padraig Harrington can attest. In fact, it is Tiger Woods who holds the course record at 67!
One of the hallmarks of the design are the railway sleepers that line the bunkers. The other hallmark of the layout is the allowance of playing running shots into the greens. In fact, 15 of the greens can be accessed by the ground, rather than the aerial, approach.
The European Club Summary
This is strategic, cerebral golf that rewards shotmaking and a thoughtful approach. A private club that welcomes visitors, the links from 1987 are considered by many to be the best modern links laid out before the millennium. Pat Ruddy leads the evolution of the design – constantly evolving the course to stay relevant in the modern age.
Read More

The European Club

- Videos




watch perry's golf and travel video of the european club
hidden links video at the european club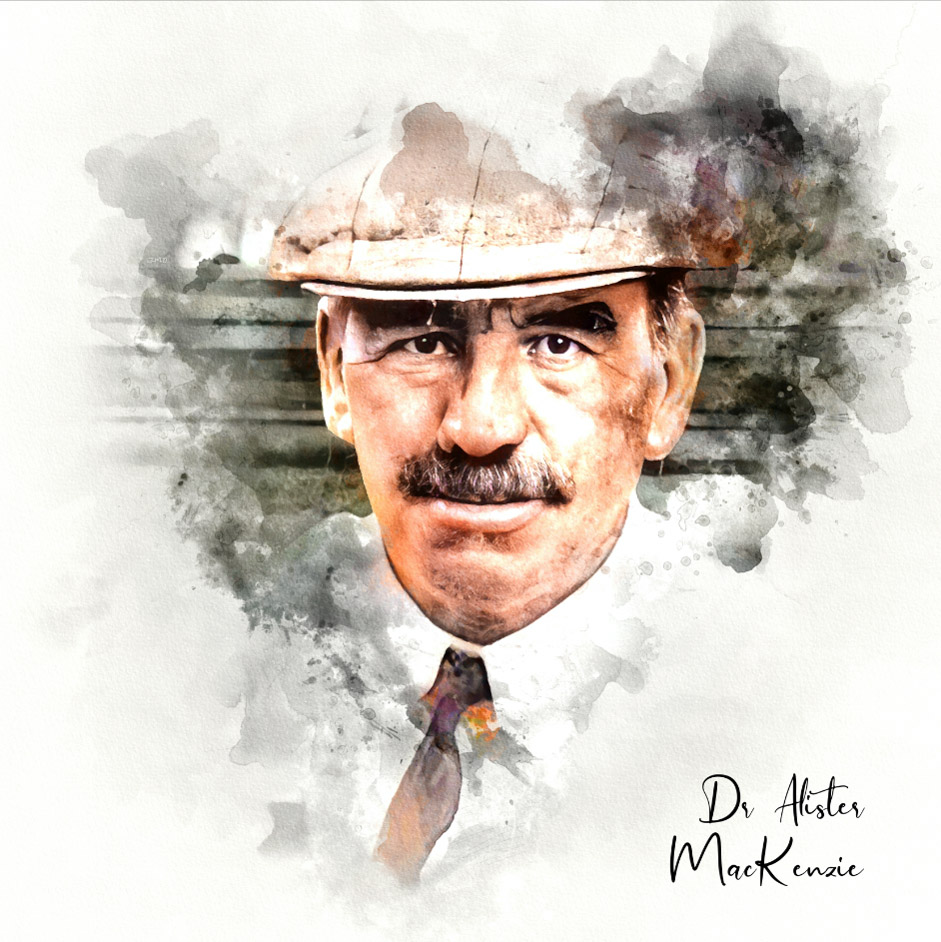 Featured Architect:
MacKenzie, Alister
As taken from his book, Golf Architecture, Alister MacKenzie felt the following were essential: The course, where possible, should be arranged in two loops of nine holes. There should be a large proportion of good two-shot holes and at least four one-shot holes. There should be little walking between...
View Profile