Swinley Forest Golf Club

Berkshire, SL5 9LE, England
Overview
Harry Colt's famous description of Swinley Forest Golf Club as "the least bad course that he had made" was penned in a letter to Tom Simpson.
Tom Simpson wrote that Swinley Forest was the first forest course ever made and regarded it as Harry Colt's finest piece of work. That is quite a compliment as he worked on Colt's New Course at Sunningdale and would have known St George's Hill as well.
Tom Doak recommends golf architecture students pay special attention to the routing.
There are no handicaps nor medals at Swinley Forest Golf Club. It is simply golf amongst friends.
Course Review

(Click to reveal)

Golf Course Review

Swinley Forest Golf Club is one of the most exclusive yet unpretentious golf clubs in the world. Royalty and aristocracy are regulars at one of the most prestigious clubs in the world just outside the west of London – to such an extent that it has been called the heathland Augusta National. It is an 'anachronism living in its Edwardian past.'
Swinley Forest Golf Club Synopsis
At just over 6,400 yards, Swinley Forest Golf Club is more about pure, golf enjoyment rather than testing the best. There are only two par 5 on the scorecard and they both measure just over 500 yards. Five par 3's range from 173 yards to 227 yards and the balance of the two-shot holes. Harry Colt created wide corridors during its construction, and these have been maintained. Holes 1-3 ease you into the course. Holes 8-14 are the best of the bunch and Holes 15-17 are the toughest of the lot.
As Tom Doak suggests, Swinley Forest Golf Club has resisted the temptation to "keep up with the Jones'." What Harry Colt laid out is essentially what is left, with the exception of a few tweaks to help with drainage, shaping around some greens and the rugged presentation of the bunkers. Some of the more heavy-handed work has caused some criticism from the golf course architecture crowd.
Swinley Forest's Architectural Hallmarks
Push up greens with the cut or borrow ditches creating swales in the vicinity of the green sites.
Drainage ditches offer strategic value as well as utilitarian value. Seen on Holes 1, 2, 3, 5, 15, and 18.
Minimalist greenside bunkering. For example, on holes 1, 2, 3, 6, 8, 9, 14, and 16.
Minimalist fairway bunkering. For example, on holes 2 and 3 there are no bunkers at all.
Hole 8 has no bunkers at all!
Changes in elevation are deceptive and visually deceiving. There are virtually no flat holes.
Vantage points. From the 2nd Tee, 7th Green, 10th Green, 14th Green & 16th Tee you can see up to 1/3 of the course.
Swinley Forest Golf Club History
In 1909, Harry Colt and his neighbour, Alexander Davey, investigated the Crown Estates property not far from Surrey & Berkshire near Windlesham which would become Swinley Forest Golf Club. Legend has it that Harry Colt routed the course with the forest standing in situ. In fact, it was Bernard Darwin who wrote Colt must 'have a sixth sense' in order to 'map out his course… when in many places he can only see a few yards in front of him.' Harry Colt was also rumoured to have placed the five par 3's first on natural plateaux. The only one shot hole which doesn't immediately fit this description is the 13th.
The club opened on September 30, 1911, without any public ceremony. The initial debenture was set at £100 and a yearly membership was set at £10 and limited to 250.
Swinley Forest's Membership
Originally, it was Sir Hubert Longman who would provide the finance, political sway, and influential circle of friends that would ensure Swinley Forest Golf Club would be a rousing success. Since its inception, the club has had an inextricable link to the aristocracy, wealthy landowners, and politicians. The club boasts that it is an 'idiosyncratic club run solely to suit its very small and exclusive membership.' It is an 'extension of the country house party, the City boardroom, and the regimental mess.'
The club has much the same membership that was founded it just made up of the later generations. In fact, some of the founding members boast an unbroken line of membership to the present day. The club is built on the ideals of a 'quiet atmosphere, with agreeable colleagues and an old-fashioned lunch.' Members do not have a handicap nor is there any real competitive golf played at the club.
Swinley Forest Golf Club Reviews
Read Golf Club Atlas' review of Swinley Forest Golf Club.
Study Jaeger Kovich's analysis of the 15th hole.
Enjoy Richard Pennell's accomplished write-up of Swinley Forest 
Read More


Swinley Forest Golf Club

- Videos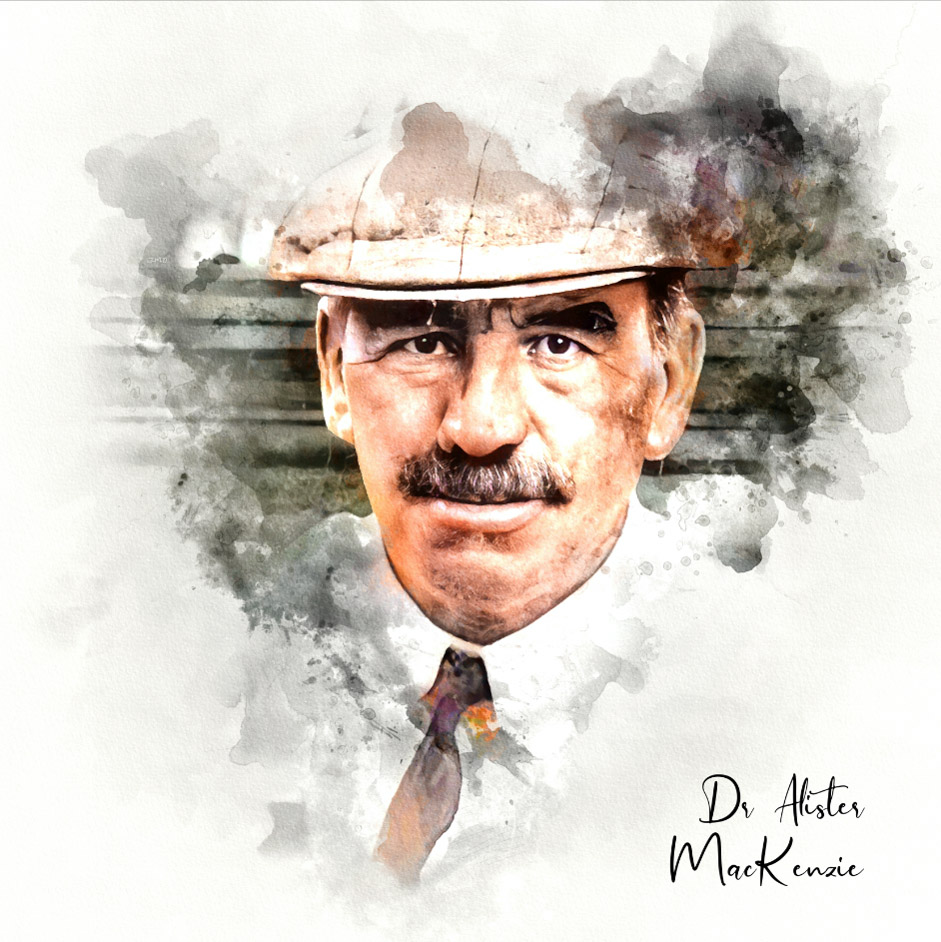 Featured Architect:
MacKenzie, Alister
As taken from his book, Golf Architecture, Alister MacKenzie felt the following were essential: The course, where possible, should be arranged in two loops of nine holes. There should be a large proportion of good two-shot holes and at least four one-shot holes. There should be little walking between...
View Profile