Southerness Golf Club

Dumfriesshire, DG2 8AZ, Scotland
Overview
The Nucleus of Southerness Lighthouse was built in 1748 and is the second oldest surviving lighthouse in Scotland. Actively used until 1936, you'll find it displayed on Southerness' logo.
Philip MacKenzie Ross is better known for his work up the coast at Turnberry.
The original course began on the 14th and finished on the 13th. The Paul Jones Hotel was the original clubhouse.
Course Review

(Click to reveal)

Golf Course Review

Southerness Golf Club is Scotland's southernmost golf course in Dumfries & Galloway on the northern coast of the Solway Firth. Opposite Silloth on Solway Golf Club in England, this links lies on Southerness Beach surrounded by thousands of holidaymakers in static caravans.
Southerness Golf Club History
Southerness Golf Club dates from 1947 when Philip Mackenzie Ross laid out the links and is considered by many to be his defining achievement. Local landowner, Major Oswald, was a keen golfer and was the driving force behind developing the links. Upon completion, the course measured 6250 yards but could be pushed back to 7000 yards if needed!
Southerness Golf Club Synopsis
The current course is a par 69 that measures 6566 yards from the medal tees. There are only two par 5's, coming on holes  5 and 18 – both of which are less than 500 yards. Five par 3's make an appearance with two found on the final four holes. Don't be fooled by the yardage nor par values. The shortest one-shot hole is 168 yards only three of the par 4's measure less than 400 yards…
The club is laid out in a counter-clockwise routing that begins and ends at the clubhouse. The front nine works its way around the perimeter of a large parcel of farmland smack dab in the middle of the course. The back nine works its way out to Southerness Point before returning home.
Today, the club is well supported and has been loving restored to its original character. In every sense, it is a traditional links which is well worth making the effort to play.
Read More
Southerness Golf Club

- Videos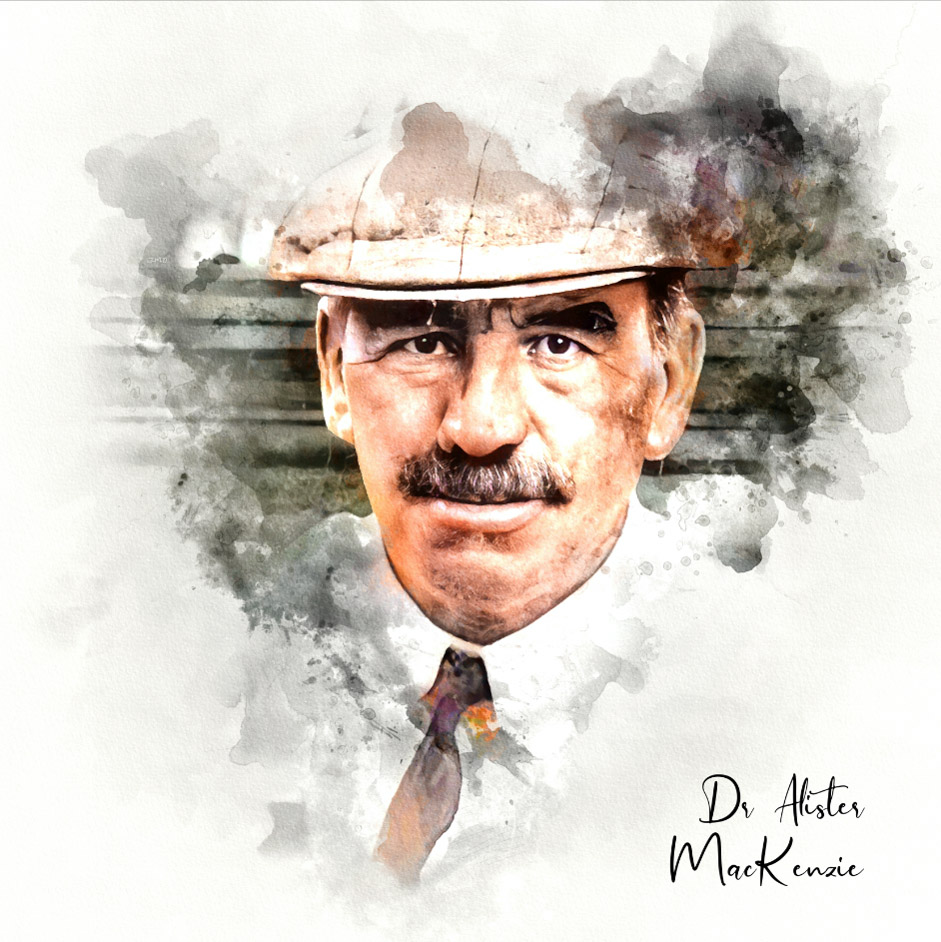 Featured Architect:
MacKenzie, Alister
As taken from his book, Golf Architecture, Alister MacKenzie felt the following were essential: The course, where possible, should be arranged in two loops of nine holes. There should be a large proportion of good two-shot holes and at least four one-shot holes. There should be little walking between...
View Profile