Southerndown Golf Club

Vale of Glamorgam, CF32 0QP, Wales
Overview
Course Review

(Click to reveal)

Golf Course Review

Southerndown Golf Club is located in the small Welsh village of Ogmore. The River Ogmore passes the course from Bridgend to the Bristol Channel. The course is situated on a massive limestone outcrop sat back from the Ogmore By Sea Beach. 70 metres above sea level, the course enjoys expansive sea views with fast, fine, and firm golf. The first 8 holes are more links in nature with the balance of the downland variety.
Southerndown Golf Club History
Established in 1905 as the Ogmore Down Golfing Society, it was Willie Fernie (not the Open Champion but a local Welshman who was professional at nearby Glamorganshire GC) who laid out the original course.
Just two years later in 1907, Herbert Fowler visited with the aim of making improvements. Fowler wrote he would 'suggest several radical alterations' that would affect 10 holes in total. The course was re-opened in 1908 with a match between James Braid and Harry Vardon.
On February 12, 1913, Willie Park Jr proposed revisions to the layout. The proposals included a new green and bunkering on every hole on the front nine. Only one hole (the then 8th) was to remain untouched. The back nine would have 3 new holes and a re-routing of the remainder. By September 1913, it was reported Willie Park's plans were well underway and were to be completed before Christmas.
Following WW1, it would be Harry Colt in 1920, who would make the final major alterations. Colt's work included seven new holes in addition to alterations to tees, greens, and bunkers.
Work was reportedly planned in 1939 but we are unsure whether this was ever completed due to WW2. More recently, Donald Steel advised and made minor adjustments to Southerndown Golf Club.
Southerndown Golf Club Synopsis
Despite the plethora of improvements, Southerndown Golf Club maintains its pure and rugged nature with sheep still to be found on the course along with bracken and gorse.
Very little, if any, of Fernie's course remains. Exactly what Herbert Fowler did is hard to nail down but the evidence would suggest Southerndown Golf Club is now primarily a Willie Park Jr & Harry Colt design with Donald Steel alterations.
Read More
Southerndown Golf Club

- Videos




Watch Hidden links review of Southerndown Golf Club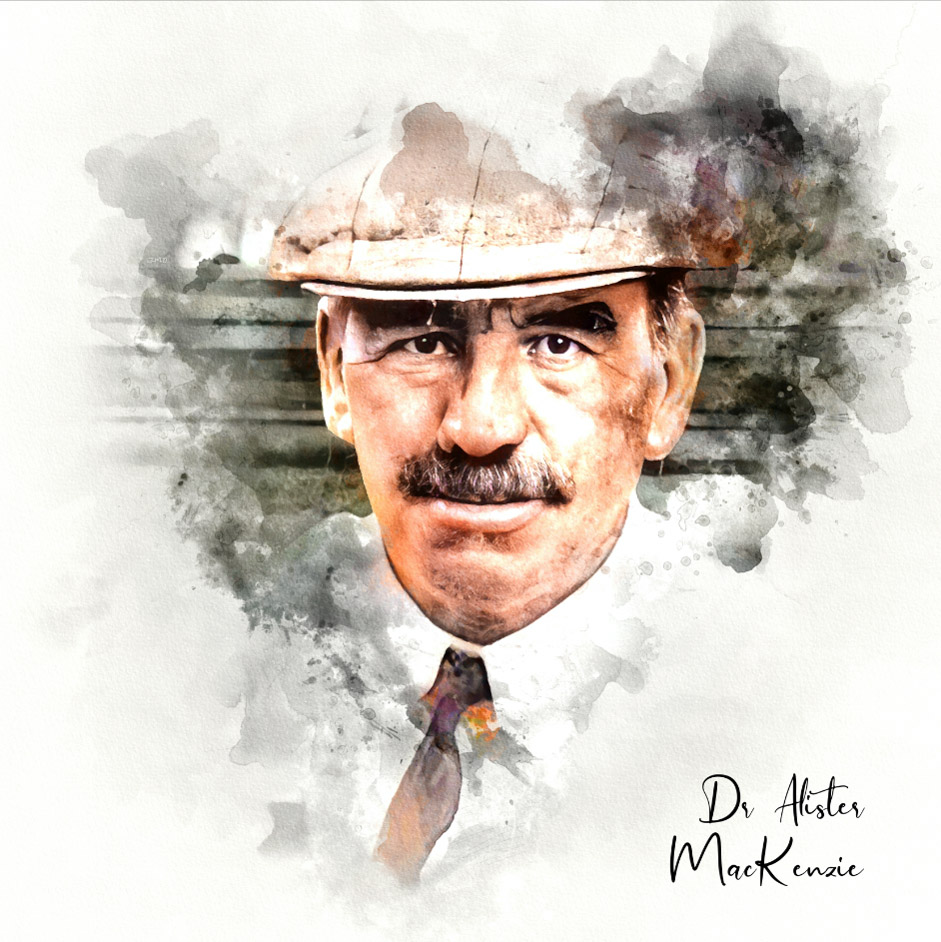 Featured Architect:
MacKenzie, Alister
As taken from his book, Golf Architecture, Alister MacKenzie felt the following were essential: The course, where possible, should be arranged in two loops of nine holes. There should be a large proportion of good two-shot holes and at least four one-shot holes. There should be little walking between...
View Profile