Sand Moor Golf Club

West Yorkshire, LS17 7DJ, England
Overview
Along with Moortown Golf Club and Alwoodley in the immediate vicinity, Sand Moor Golf Club completes Leeds' Golfing Triumverate.. the common thread? Dr. Alister McKenzie. If you have the option to play any of Alister MacKenzie's work in Leeds, play Alwoodley, Moortown, and Sand Moor... in that order.
Course Review

(Click to reveal)

Golf Course Review

Sand Moor Golf Club is a heathland golf course in Leeds, Yorkshire with the Eccup Reservoir on the northern boundary of the site.
Sand Moor Golf Club Architectural Heritage
Henry Barran originally laid out a six-hole course in 1923. Four of the six holes were found south of Alwoodley Lane with the remaining two holes on the club's current location.
The Sand Moor Golf Club was established on January 14, 1924, with Alister MacKenzie as Vice-President. By February of 1924, he and his brother Charles were appointed to the Green Committee. A year later, the course was said to be in 'good condition' and would open for play a year later on March 20, 1926.
In 1935, it was reported the 4th hole (Modern Day 5th) was being redesigned along with the 10th green (Modern Day 11th). The work was done by N Barnes, the club's professional.
In the 1960s, the club would move completely to the north side of Alwoodley Road resulting in the loss of MacKenzie's 1st, 2nd, 17th, and 18th. Henry Cotton would find four new holes (the current 2nd, 3rd, 4th, and 13th) and complete the job by 1967.
Alister MacKenzie Content at Sand Moor GC
Holes 1, 6, 7, 8, 9, 12, 15, 16, and 17 can be attributed to the good Doctor. The 11th and 14th greens are not from Alister MacKenzie. Only the 13th hole is new on the back nine, but its inclusion affected the routing of the 14th. Hence the 14th is not a MacKenzie routing.
Read More
Sand Moor Golf Club

- Videos




Watch the Sand Moor Promo Video
Slightly Dated but Informative Video of Sand Moor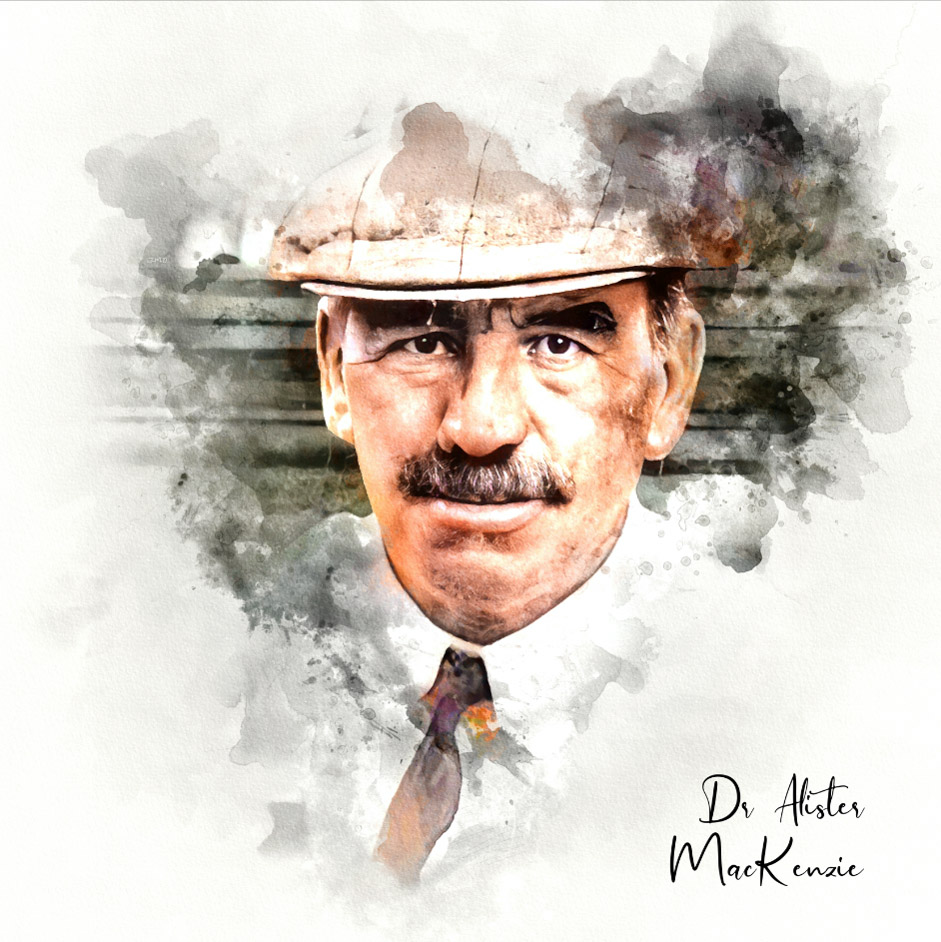 Featured Architect:
MacKenzie, Alister
As taken from his book, Golf Architecture, Alister MacKenzie felt the following were essential: The course, where possible, should be arranged in two loops of nine holes. There should be a large proportion of good two-shot holes and at least four one-shot holes. There should be little walking between...
View Profile