Royal Blackheath Golf Club

Greater London, SE9 5AF, England
Overview
Royal Blackheath Golf Club is the oldest golf club in the world dating back to 1608! Just how old is that? Imagine this: The Boys Medal, an open club competition, predates The Open Championship by 13 years!
No one would say the golf is spectacular but the history and veritable museum are. History and heritage cannot be designed, bought, or built and Royal Blackheath Golf Club has it in abundance.
Course Review

(Click to reveal)

Golf Course Review

Royal Blackheath Golf Club is the cradle of English golf with deep 'connections to crown, country and military.' (Scott Macpherson) It is a club that prides itself on its history and traditions.
Royal Blackheath Golf Club History
Legend has it when King James came from Scotland to England in 1603, he brought his clubs and played next to his palace in Greenwich as early as 1606! The club was formally instituted in 1608.
The Blackheath Golf Club originally played only from April to November. A winter club, known as The Knuckle Club, was established in 1789. In 1825, they changed the name to the Blackheath Winter Golf Club. In 1844, the summer and winter clubs merged. Interestingly, The Knuckle Club Gold Medal from 1792 is still competed for!
Why is Royal Blackheath Golf Club in Eltham?
Royal Blackheath Golf Club's first golf course was comprised of 5 holes and extended to 7 holes in 1844. The circuit was played three times for a round of 21 holes. The Blackheath Ladies Golf Club also played on their own course of 9 holes on Blackheath from 1889 to 1923. In 1923, both golf clubs merged and moved from Blackheath to Eltham, merging with the Eltham Golf Club.
The new home of the club had been laid out in 1891 by Tom Dunn and Ramsay Hunter. In 1929, James Braid significantly altered the course into the course which we know today. Later, in 1970, Frank Pennink lengthened the layout and made minor adjustments.
In 2014, Ken Moodie updated the layout. 77 bunkers were reworked, two new greens constructed, 5 complexes expanded and tree management undertaken.
Royal Blackheath Golf Club's Heritage
Further information on the club and its history can be found in Scott Macpherson's book, Golf's Royal Clubs.
Read More
Royal Blackheath Golf Club

- Videos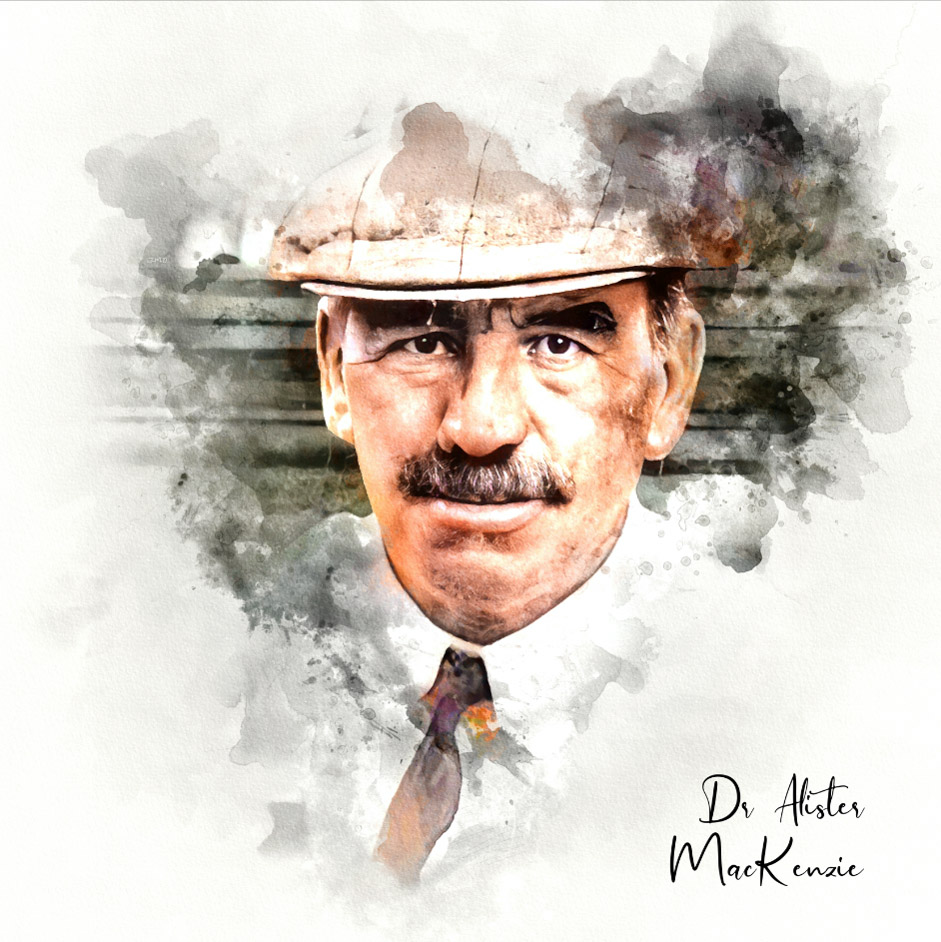 Featured Architect:
MacKenzie, Alister
As taken from his book, Golf Architecture, Alister MacKenzie felt the following were essential: The course, where possible, should be arranged in two loops of nine holes. There should be a large proportion of good two-shot holes and at least four one-shot holes. There should be little walking between...
View Profile