Royal Ashdown Forest Golf Club

East Sussex, RH18 5LR, England
Overview
Tom Doak recommends golf architecture students pay special attention to the routing and bunkering (or lack thereof as the case may be...) He finds parallels with Pine Valley suggesting the '5th, 6th, 7th, 12th, and 17th would fit nicely without being out of place!
Course Review

(Click to reveal)

Golf Course Review

Royal Ashdown Forest Golf Club is also known historically as Forest Row. The short course and practice lie on the west side of the property with The Old Course on the east side. The club was founded in December 1888 on the site 732 feet above sea level in the High Weald Area of Outstanding Natural Beauty.
Royal Ashdown Forest Golf Club History
The four founding members were William R & Francis A Lee, Robert Birch, and Reverend AT Scott. William Lee is credited with taking the lead on the design and layout. Harry Hunter made alterations in 1892 and again in 1897 along with Jack Rowe. Jack Rowe would make the last major changes in 1922.
Famous Faces at Forest Row
Bernard Darwin, the renowned golf writer, had a soft spot for Royal Ashdown and spoke very highly of it. It was purportedly Frank Pennink's favorite golf course. Arthur Croome put it on par with St Andrews, Prestwick, and Westward Ho! Perhaps its largest accolade is the fact Horace Hutchinson and Harry Colt were members of the club.
The Bunker-less Royal Ashdown Forest Golf Club
Uniquely, the course is bunker-less! The Ashdown Forest is protected from any alterations made by man. The course needed to lay on the land without any need or reliance on artificiality. What could have been considered a restraint actually worked in the club's favour as the course needed to make use of what nature offered.
Royal Ashdown Forest Golf Club Reviews
Read Golf Club Atlas' review of Royal Ashdown.
Royal Ashdown Forest Golf Club
Photography
Read More
Royal Ashdown Forest Golf Club

- Videos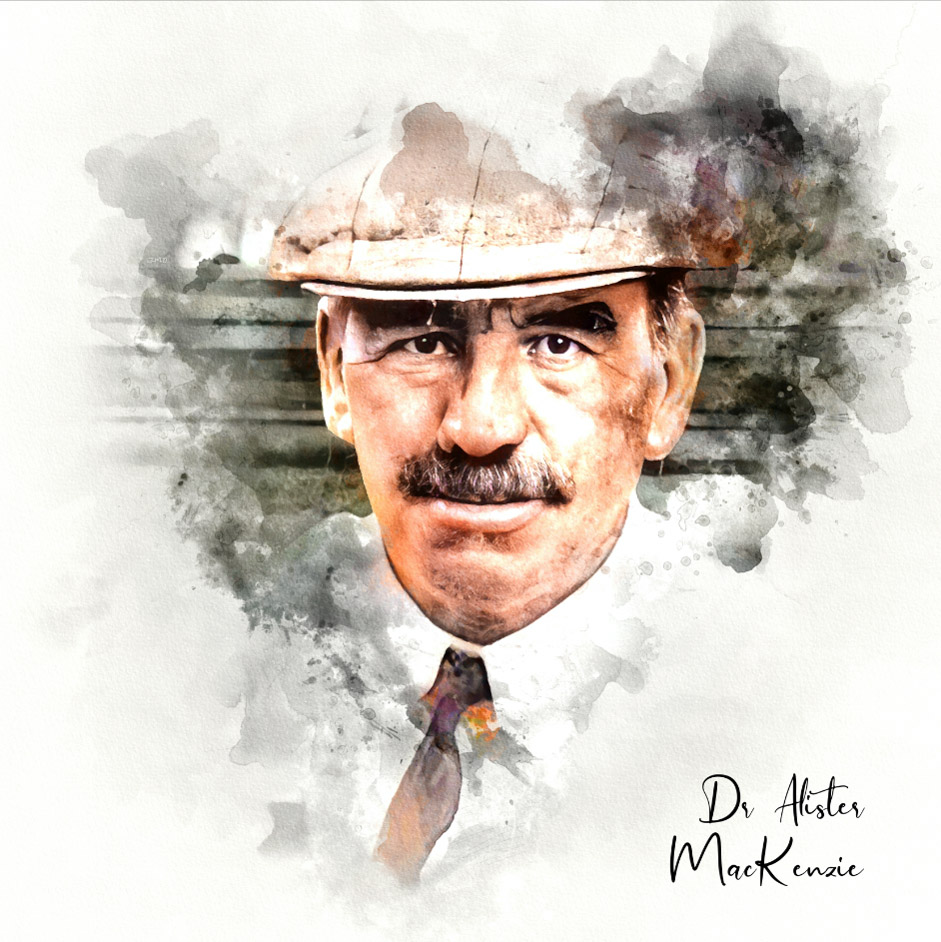 Featured Architect:
MacKenzie, Alister
As taken from his book, Golf Architecture, Alister MacKenzie felt the following were essential: The course, where possible, should be arranged in two loops of nine holes. There should be a large proportion of good two-shot holes and at least four one-shot holes. There should be little walking between...
View Profile