Rickmansworth Golf Club

Hertfordshire, WD3 1QL, England
Overview
There are two climbs during the round that make this a difficult walk. The first and fifteenth. Survive these and you'll enjoy the round!
The old short Par 3 3rd at 110 yards would be a cracking hole! The hole still exists but is left out of the rotation.
Holes could be immensely improved with tree removal. The tee-shot on the 3rd, the short 7th, and the long par-3 12th all examples.
The green sites on the 3rd, 7th, and 14th feel natural... perched on a ledge or nestled in a nook.
Course Review

(Click to reveal)

Golf Course Review

Rickmansworth Golf Club is the former East Course at Moor Park Golf Club. The local government authority essentially swapped the Moor Park clubhouse in exchange for what is now known as Rickmansworth Golf Club.
Rickmansworth Golf Club Has It Where It Counts
The club may not have the Bentleys and grand clubhouse of its neighbour but it shares a common boundary with the Moor Park Estate, an entrance road, and most importantly, Harry Colt heritage. Rickmansworth Golf Club is undulating, and save for the opening hole and 15th, you could say there isn't any hill climbing.
The Same But Different
Three of the one-shot holes essentially play into a vertical hillside and onto perched greens, they being the 1st, 5th, and 15th. Despite the same recipe, each is unique in character. They may cause consternation but they also elicit a wry smile and a determination to conquer them 'next time'.
Rickmansworth Golf Course Changes
The routing at Rickmansworth Golf Club has been changed slightly. The old 3rd is lying in plain sight and the 15th and 17th appear to have been revised as well. Brer Rabbit said there was nothing mountainous in 1934, which seems to indicate a change at today's 15th.
Rickmansworth Golf Club Synopsis
Is this Harry Colt's best work? No. It's also North London and therefore clay lies underfoot. However, much of Rickmansworth Golf Club is how it was not much more than a decade after Harry Colt built it.
The golf course is quirky and fun and you'll get change from a £20 note. The bones are good and there are flashes of brilliance. Brer Rabbit, Golf Illustrated writer, held the East in the highest regard over and above the West and High courses next door… "The hazarding is adequate without being ostentatious. It is full of subtleties, it requires artistry, and that to me is golf as I like to play it."
Read More
Rickmansworth Golf Club

- Videos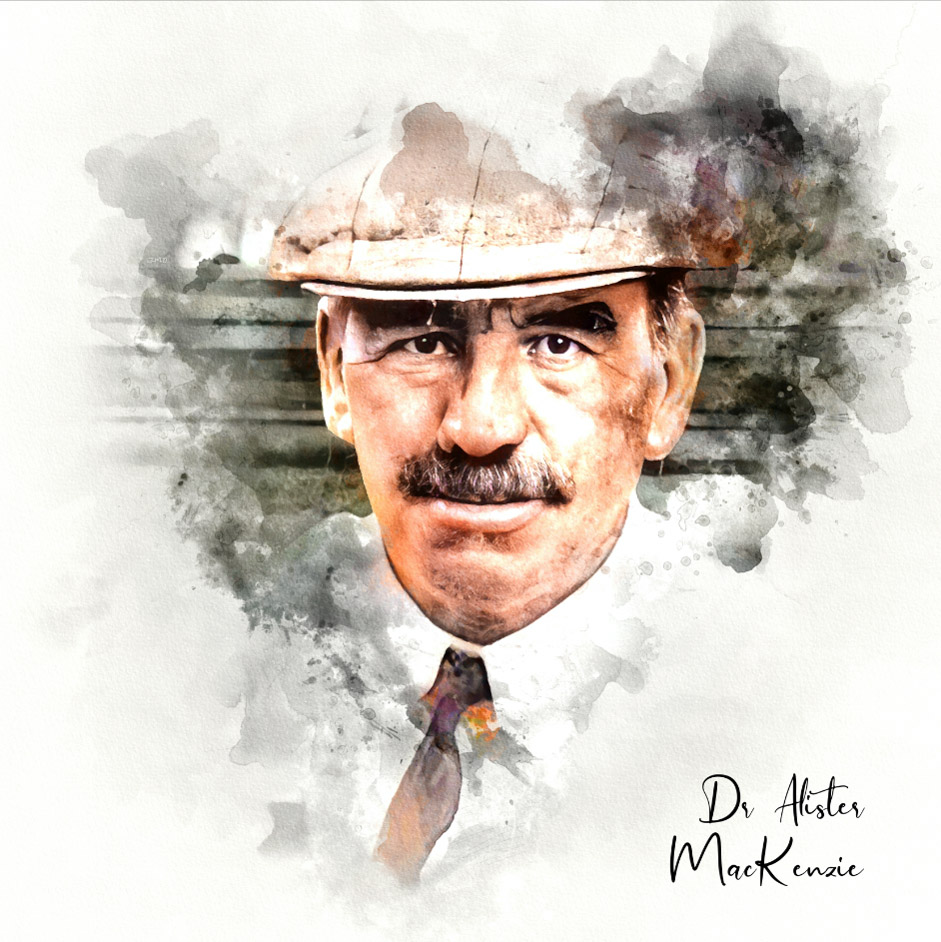 Featured Architect:
MacKenzie, Alister
As taken from his book, Golf Architecture, Alister MacKenzie felt the following were essential: The course, where possible, should be arranged in two loops of nine holes. There should be a large proportion of good two-shot holes and at least four one-shot holes. There should be little walking between...
View Profile