Reigate Heath Golf Club

Overview
Course Review

(Click to reveal)

Golf Course Review

Reigate Heath Golf Club is located in the small Surrey town of Reigate near the North Downs and the Greensands or Wealden Greensand. Found just south of the M25 and the M23, the course is easily accessible and only a mile or so from Walton Heath Old Course and New Course as the crow flies.
Reigate Heath Golf Club History
The club was founded by four friends in 1895. The site chosen was a 120-acre site which is now the largest heath in East Surrey. Permission was granted to develop the course as long as lady members had equal rights to the men. After assurances were given, Tom Dunn was called upon to establish the 9 hole layout.
Reigate Heath GC Course Synopsis
The current course layout is a nine-hole affair with two sets of tees. The extra tees on the opener, second, seventh create three genuinely different holes. The others are variations on the theme.
James Braid praised the 4th and 8th holes. The 4th he knew was played from the present 4th tee to the present 5th green. The 8th played from the 2nd tee to a green which was situated in front of the house on the present 2nd fairway.
The presentation of the course is authentic. There is no confusion with other manicured courses and the course plays firm, fast, and drains exceptionally well.
Reigate Heath Golf Club Review
Take Sean Arble's tour of Reigate Heath.
Reigate Heath Golf Club Photography
Read More
Reigate Heath Golf Club

- Videos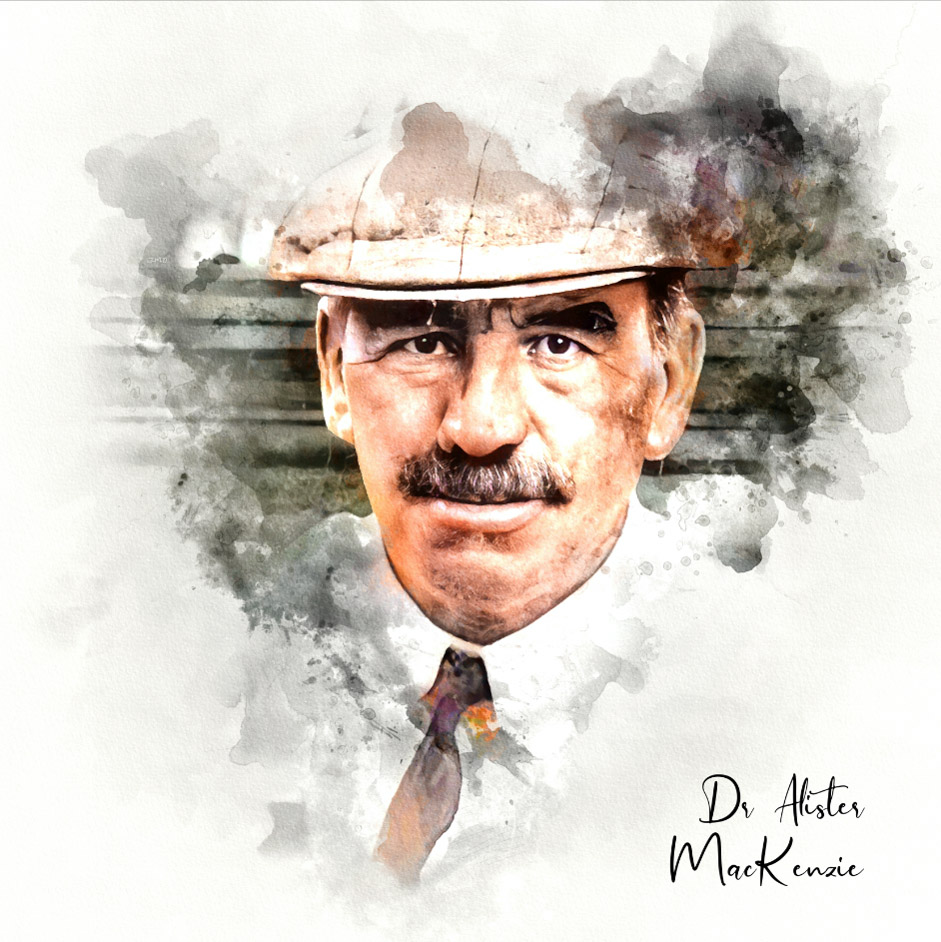 Featured Architect:
MacKenzie, Alister
As taken from his book, Golf Architecture, Alister MacKenzie felt the following were essential: The course, where possible, should be arranged in two loops of nine holes. There should be a large proportion of good two-shot holes and at least four one-shot holes. There should be little walking between...
View Profile