Piltdown Golf Club

East Sussex, TN22 3XB, England
Overview
There are a couple of outstanding points that make Piltdown Golf Club unique:
There are no bunkers!
15 sheep help lighten the greenkeepers' load.
On these two counts, Piltdown Golf Club is included in our Needle in a Haystack Collection.
Course Review

(Click to reveal)

Golf Course Review

Piltdown Golf Club is found in East Sussex near Uckfield, England. The area is perhaps more famous for the paleoanthropological fraud known as Piltdown Man than its golf course!
Piltdown Golf Club History
Piltdown Golf Club was established in 1904 when Count Alexander Munster paid Royal Ashdown Forest's professional Jack Rowe to lay out an 18 hole course on Piltdown Common. A local farmer, George Varnum, was hired to build the course. 10 holes were constructed to begin and JH Taylor added the 7 holes on the southern side of Shortbridge Road.
The next major change came in 1981 when the crossover fairways of the 1st and 18th were eliminated by building a new 18th green. In 2013, the club embarked on a green reconstruction that replaced the majority of the greens over a five-year span.
Piltdown GC Synopsis
The course plays to just over 6000 yards from the back tees. The solitary three-shot hole comes on the 2nd hole. There are five Par 3's on the course, with two coming on the outward nine. The inward nine begins and ends with par 3's with the other coming on the 15th. Of interest, despite having the longest hole on the course on the outward nine, it measures more than 400 yards shorter than the inward nine!
Piltdown Golf Club is Bunker-less… But Wasn't Always
The golf course was bunkered initially but the hazards were abandoned after WW1, being replaced by native heather banks. Heather was thought to be penal enough and served the membership well as its sole hazard.
In 1996, the club adopted a course management policy to restore the heathland. In 2003, fifteen Hebridean sheep are brought in to eat bramble and saplings during the six summer months. Restoring the heather has also be aided by the removal of trees, re-introducing more light and air.
Piltdown Golf Club Photography
Purchase Kevin Murray's Piltdown GC photography.
Read More
Piltdown Golf Club

- Videos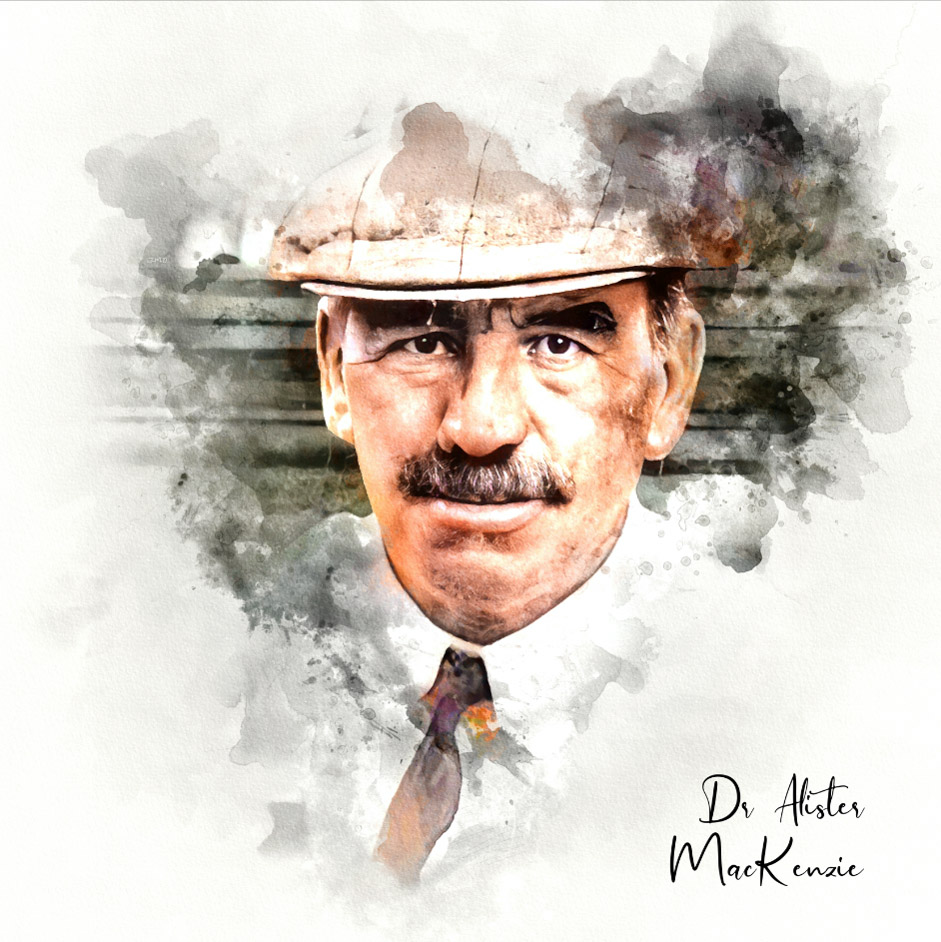 Featured Architect:
MacKenzie, Alister
As taken from his book, Golf Architecture, Alister MacKenzie felt the following were essential: The course, where possible, should be arranged in two loops of nine holes. There should be a large proportion of good two-shot holes and at least four one-shot holes. There should be little walking between...
View Profile