Perranporth Golf Club

Cornwall, TR6 0AB, England
Overview
James Braid's uncanny ability to route a course through unfathomable terrain is on full display at Perranporth Golf Club.
Don't take yourself too seriously the first time around. Throw away the scorecard before you wind yourself up and just enjoy the ride.
Be prepared... it looks impossible, seems it at times and you'll probably get lost - more than once.
Forced carries and blind tee shots are the rule rather than the exception. Smile and embrace the challenge that is and you'll enjoy your time here.
Billy Mitchell has served Perranporth Golf Club as Keeper of the Green for more than 58 years!
Course Review

(Click to reveal)

Golf Course Review

Perranporth Golf Club is situated on the cliffs above the seaside resort town of Perranporth, Cornwall, England. With expansive views of Perran Bay and Perranporth Beach which stretches for three miles along the Atlantic Ocean coastline.
Perranporth Golf Club History
Construction of the James Braid design began in January 1927 and was nearly completed by December of the same year. It was reported the front nine was complete and the majority of the back nine was nearing completion. It would seem the course was completed fully and in play sometime in 1928.
By 1930, it was reported the links were maturing nicely and measured 5750 yards – just 547 shorter than the back tees today! Just imagine the test of golf it would have been when it was played with hickories!
Perranporth Golf Club Synopsis
With three sets of tees, the course can play anywhere from 5297 yards to 6296 yards. Don't be fooled, Perranporth is one of those courses where yardage is almost irrelevant.
Along with three par 5's, there are only three one-shot holes balancing them out. The par 3's certainly differ from one another. Two one-shot holes bookend a long par 5 5th on the front nine. The 6th is a short 128-yard uphill par 3 which plays much longer and where only finding the putting surface will do… The third par 3 comes ten holes later on the 16th.
The home hole is an interesting risk-reward par 4 at just 282 yards that yields far more bogies than birdies.
Perranporth Golf Club Review
Read More
Perranporth Golf Club

- Videos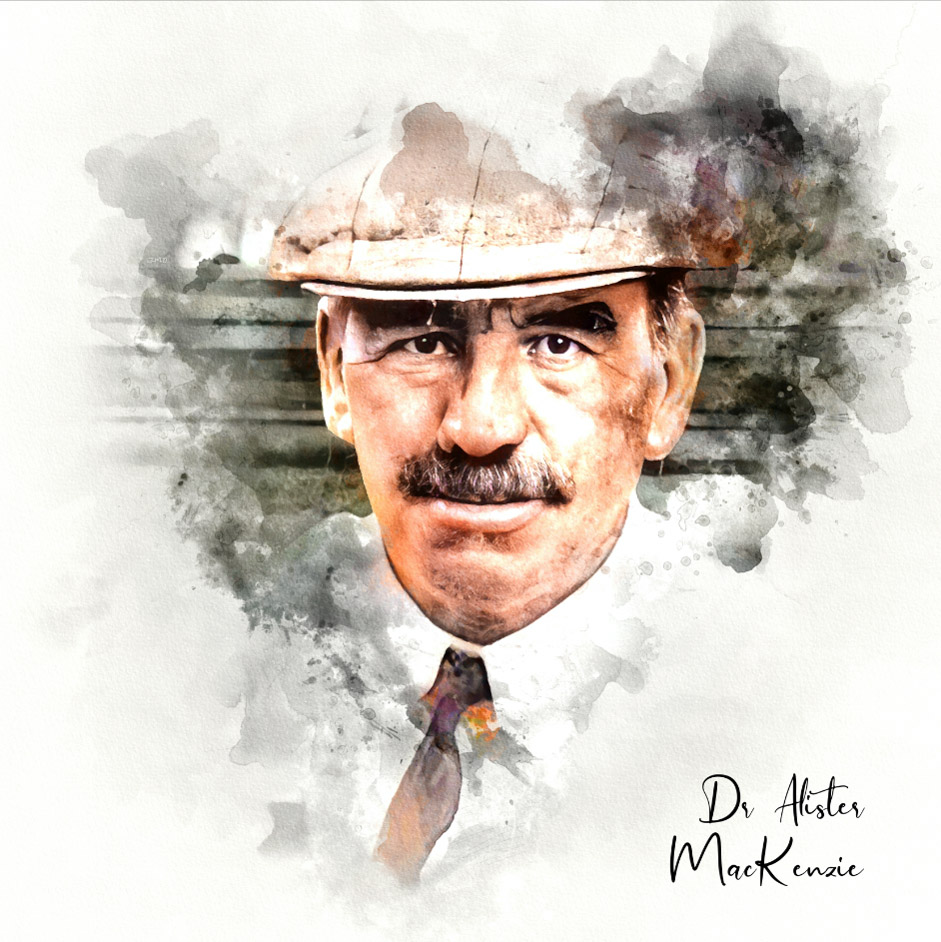 Featured Architect:
MacKenzie, Alister
As taken from his book, Golf Architecture, Alister MacKenzie felt the following were essential: The course, where possible, should be arranged in two loops of nine holes. There should be a large proportion of good two-shot holes and at least four one-shot holes. There should be little walking between...
View Profile