Old Head Golf Links

County Cork, P17 CX88, Ireland
Overview
The green fee is steep but Old Head Golf Links is one of the premier golf experiences in the world.
64 species of seabirds have been spotted nesting on the cliffs with another 43 species seen visiting! A botanical survey recently discovered 111 species on the headland. 23 types of whales and 15 types of dolphins and porpoises have been spotted from the links.
Course Review

(Click to reveal)

Golf Course Review

Old Head Golf Links is located on one of the most spectacular land formations on planet earth. The unique sandstone headland juts two miles into the Atlantic Ocean. Found near the popular tourist town of Kinsale, County Cork, Ireland, it is one of the most memorable locations for golf in the world.
Old Head Golf Links History
The Old Head has a long Irish history, being shown as a landmark on a map by Ptolemy in 100 A.D.
The headland has been a sought-after stronghold for Iron Age settlers, the early founders of Ireland – the Eirinn clan, local king – Eri Cearmna, the Vikings, the Celts, and then the de Courcey family.
Three lighthouses, or remnants thereof, can be seen on the course. The first by the 6th tee dates from 1667. The second by the 7th tee dates from 1814. The existing lighthouse was built in 1853 and stands behind the 18th tees.
The 220-acre headland, known as the Head of Kinsale, was used for grazing sheep and cattle in the 19th and 20th centuries.
Purchased in 1989, construction began in 1993 and opened for play in 1997. A difficult and complicated construction project, the course is attributed mainly to the team of Ron Kirby, Liam Higgins & Dr. Joe Carr.
The Links
The links lie 300 feet above sea level on a 220-acre diamond-shaped promontory. 180 acres is used for golf with the remaining acreage framing the course. The cliff tops are home to a world-class golf course and luxury member's accommodation. There are five Par 5s and five Par 3s along with eight two-shot holes. Nine holes play along the cliff edge and all eighteen provide Atlantic Ocean views.
Old Head Golf Links Photography
Purchase Kevin Murray's Old Head photography.
Read More

Old Head Golf Links

- Videos




watch golf world's review of old head golf links
watch Golf Birdie App's dramatic drone video of old head golf links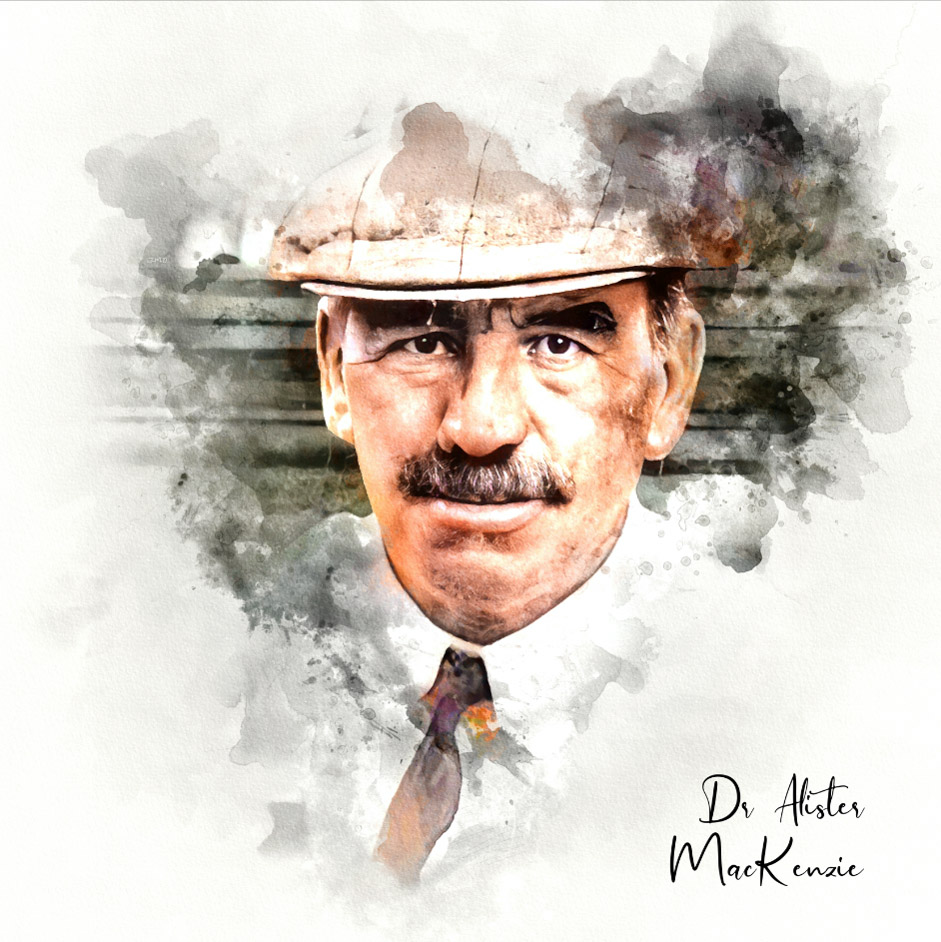 Featured Architect:
MacKenzie, Alister
As taken from his book, Golf Architecture, Alister MacKenzie felt the following were essential: The course, where possible, should be arranged in two loops of nine holes. There should be a large proportion of good two-shot holes and at least four one-shot holes. There should be little walking between...
View Profile