Nairn Dunbar Golf Links

Highland, IV12 5AE, Scotland
Overview
Recent works have removed gorse and shrubbery to reveal the natural sandscapes lost so long ago. The turf is tight and short grass is returning.
This is a course that has caught the attention of the industry and is just a matter of time until it captures the eye of the golfing public at large.
Course Review

(Click to reveal)

Golf Course Review

Nairn Dunbar Golf Links is the 'other' links to be found at Nairn, Highlands, Scotland. Nairn Dunbar is found to the east of the River Nairn and set back slightly from the East Beach with the Nairn Lochloy Holiday Park between the Moray Firth and the course.
Nairn Dunbar Golf Links History
It was known as the Nairn Artisan Golf Course (Inverness Courier April 25, 1899) and appears to have been built by and for the working-class men who couldn't seem to access Nairn. The design was done by Joseph Dalgliesh who was serving as professional at Nairn Golf Club at the time. The appears the work was carried out by local artisans under the supervision of Mr. Munro – the burgh surveyor. (Northern Scot and Moray & Nairn Express May 27, 1899)
A 9 hole course was opened on May 24, 1899, by Lady Dunbar after her son, Sir Alexander Dunbar of Boath, donated 60 acres to the club. In the interim between WW1 and WW2, the course was extended to 18 holes. The course would be impacted greatly by WW2. Despite the East Beach being mined, golf continued to be played through the war.
The last major change came in 1994 when land that held three holes was sold to a developer and the proceeds were used to fund a new clubhouse. The three lost holes were replaced by the current 9th, 10th, and 11th holes.
The course has made grand strides in returning the firm and fast playing conditions due to restoring the fine grasses on the links.
Read More
Nairn Dunbar Golf Links

- Videos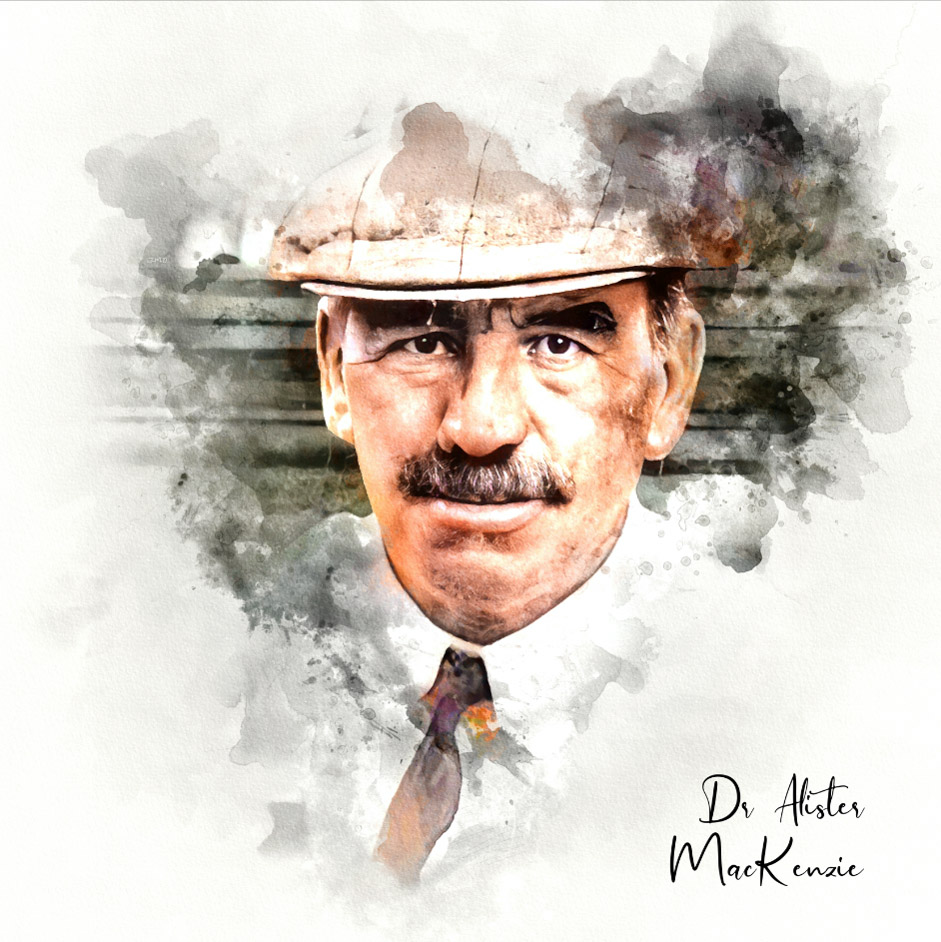 Featured Architect:
MacKenzie, Alister
As taken from his book, Golf Architecture, Alister MacKenzie felt the following were essential: The course, where possible, should be arranged in two loops of nine holes. There should be a large proportion of good two-shot holes and at least four one-shot holes. There should be little walking between...
View Profile