Machrihanish Dunes

Argyll & Bute, PA28 6TJ, Scotland
Overview
Machrihanish Dunes is a feel-good story on many levels. David McLay Kidd visited the Kintyre Peninsula as a young lad and dreamt of laying out a links on the land he visited. His childhood dream would become reality with the rare commission.
It has been called the most natural golf course in the world. Hebridean black sheep are used to help maintain the course.
Course Review

(Click to reveal)

Golf Course Review

Machrihanish Dunes was the first golf course in Europe to be built on a Site of Specific Scientific Interest (SSSI). The site is made of 259 acres of land of which only 7 acres were disturbed during construction. The 7 acres represents the footprint of the tees and greens as the rest of the course was simply mown.
The course can be laid out from 5076 to 7082 yards with a par of 72. There are three par fives and three par threes including two, back-to-back at Holes 5 & 6.
Machrihanish Dunes Course Synopsis by Sam Cooper
Machrihanish Dunes gets some mixed reviews. This was a relative 'big name' for Kintyre that I was excited to experience firsthand. Naturally built on SSSI (Site of Special Scientific Interest – heavily restricted) land, it was never going to be manicured or perfect – but I was intrigued to see whether it was worth the great lengths to even build…
The first few holes make great strides across the rolling topography. Long holes in the same direction, with long walks between tees – a stern start.
It was hard to pick a standout hole, but I particularly enjoyed the 4th. Only 247 yards from the white tees – driveable but treacherous, with a brilliant punchbowl green. The back 9 was full of great par 4s. The greens are often crazy – blind tee shots and large elevation changes.
To build a course here, on a sprawling SSSI site with shaping restricted, was a logistical triumph. The greens were shaped, but the fairways were simply rolled and cut – local flocks of sheep employed to keep things playable.
The setting is spectacular and the rustic course is definitely worth a play.
Machrihanish Dunes Photography
Purchase Kevin Murray's photography of Mach Dunes. 
Read More

Machrihanish Dunes

- Videos




erik anders lang plays machrihanish dunes
View the developers overview of machrihanish dunes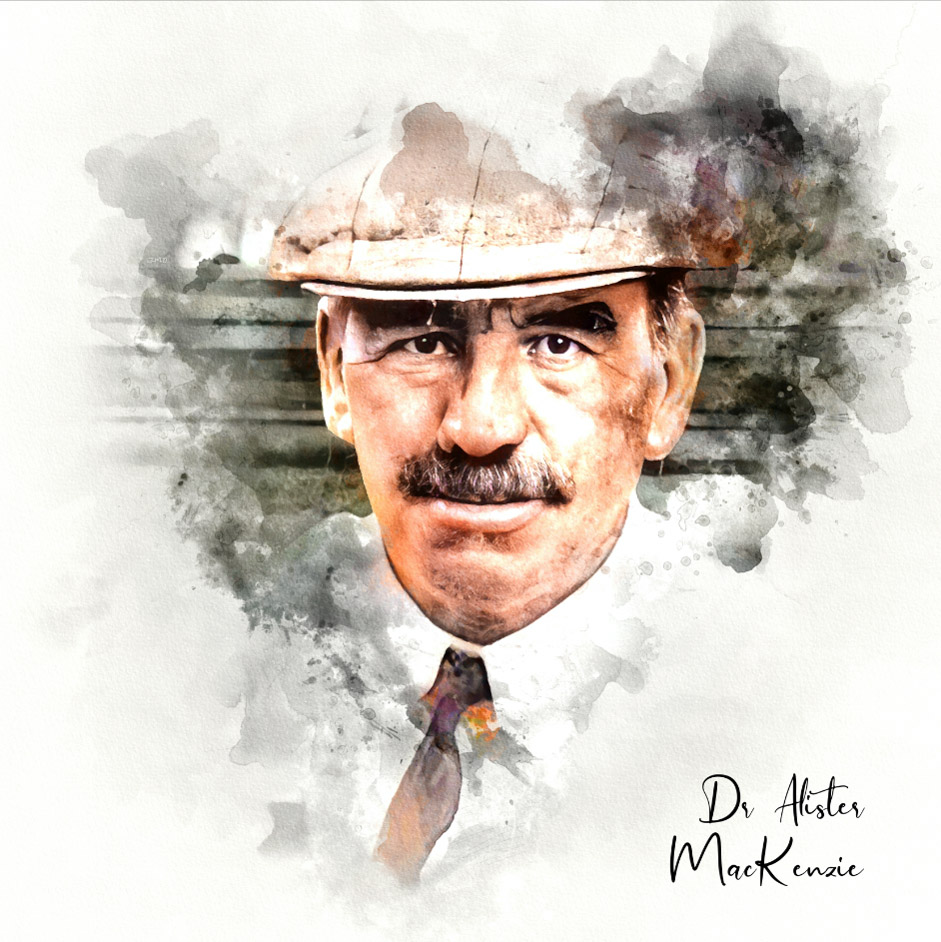 Featured Architect:
MacKenzie, Alister
As taken from his book, Golf Architecture, Alister MacKenzie felt the following were essential: The course, where possible, should be arranged in two loops of nine holes. There should be a large proportion of good two-shot holes and at least four one-shot holes. There should be little walking between...
View Profile