Kington Golf Club

Herefordshire, HR5 3RE, England
Overview
Kington Golf Club is probably the best bunker-less golf course under 6000 yards in the world!
The genius of the design is the use of angles in conjunction with slopes.
Gravity can be used to strategic advantage in the form of turbo boosts and gates for access to greens.
Width is a major feature as the turf is so firm and fast.
Course Review

(Click to reveal)

Golf Course Review

Kington Golf Club is for its spectacular views of the Brecon Beacons National Park, Black Mountains, Radnorshire Hills, Hergest Ridge, Malvern, and Clee Hills.
It's not really all that surprising, as it is the highest 18 hole golf course in England. Not just known for its views, the heathland-moorland course is one of the best sub-6000-yard courses in the world. Even more unusual is its bunker-less design.
Kington Golf Club Architectural History
In 1924, Major Cecil Hutchison was invited to lay out an 18 hole course on his choice of either Hergest Ridge or Bradnor Hill. After completing surveys of both prospective properties, it was decided Bradnor Hill was the superior site.
Construction began a year later 1925 with the course opening for play in 1926. The course he prepared is virtually the course you can play today!
Kington Golf Club Synopsis
What makes golf so unique is the variety of locations where it can be played. Here you are atop hills in gorgeous moorland, the opposite of where the origins of the game demanded it be played. Further, constructed hazards were, and still are, considered to be a necessity for inland golf. Kington proves beyond a shadow of doubt neither is needed for great golf when topography and strategic design principles are effectively used.
Kington Golf Club Reviews
Read More
Kington Golf Club

- Videos




watch the kington golf club flyover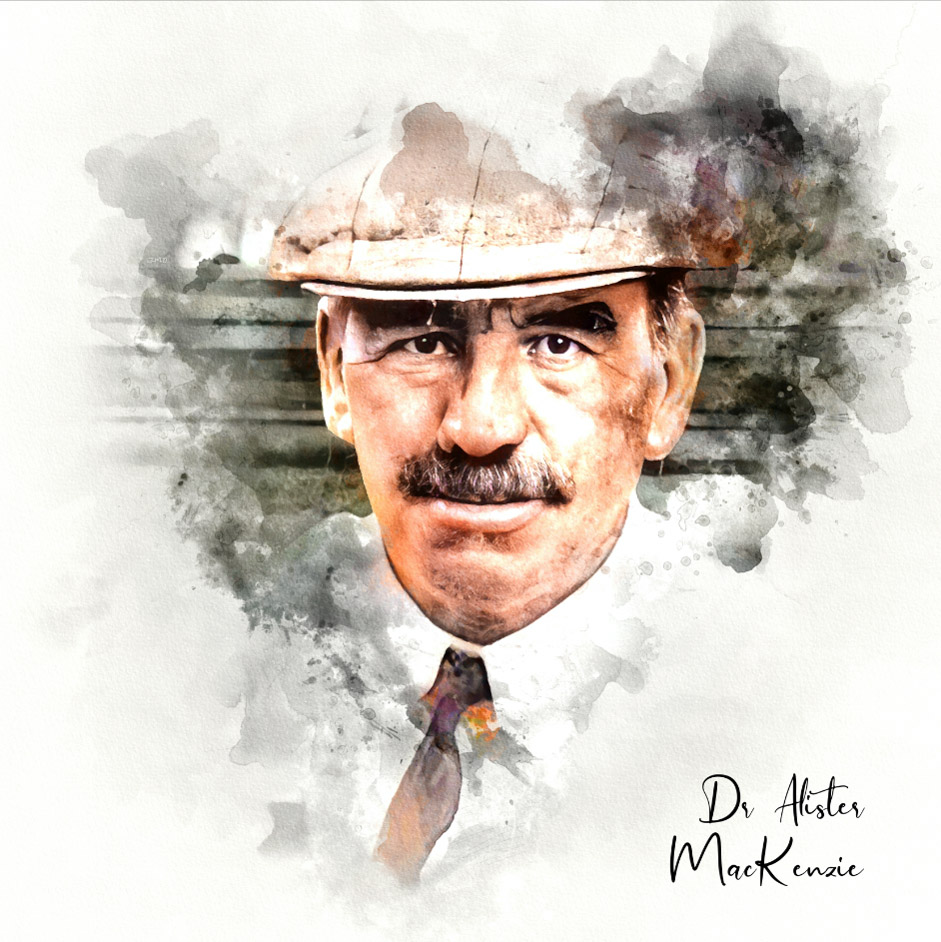 Featured Architect:
MacKenzie, Alister
As taken from his book, Golf Architecture, Alister MacKenzie felt the following were essential: The course, where possible, should be arranged in two loops of nine holes. There should be a large proportion of good two-shot holes and at least four one-shot holes. There should be little walking between...
View Profile